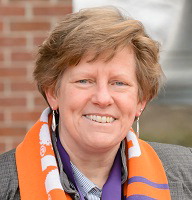 The Human Part of the Equation: Impact on Resilience and Self-Awareness


June Pilcher [view bio]
May 28, 2019



Why do some of us give up while others forge on? What side effects did the increase in global communication and global exposure have on different people and societies? Why didn't we predict these side effects? Why is money only part of the solution? There are so many more possible questions that are incredibly difficult to answer that all relate back to what it is to be human. This seminar will cover a few of the basic "truths" of being human and how they affect USAID's personnel and mission. We will explore the impact of how the human brain interprets our world, ourselves, and each other. The seminar will conclude with some "brain-wise" suggestions for improving resilience and self-awareness.