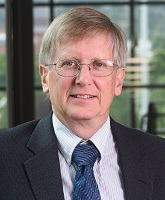 Twenty Years of Partnership in Benin, West Africa: Interplay of Partner Trust and Programming Potential


Stephen Silliman [view bio]
July 9, 2019



This presentation focuses on the interplay between the development of mutual trust and respect among stakeholders in increasingly complex development initiatives. It will highlight the efforts of a 20-plus years international collaboration and discuss how it evolved into a multifaceted approached to manage water resources in Benin, West Africa.

The continued partnership among U.S. and Benin faculty, leaders from Beninese NGO, government agency, and local leaders has seen the completion of a diverse set of projects, including: successful, government-led well drilling in over 30 rural communities, community-based water quality sampling, development of a new graduate-studies program at the Benin University, support of small business opportunities in rural villages, and ongoing studies of long-term sustainability of coastal, urban water resources.