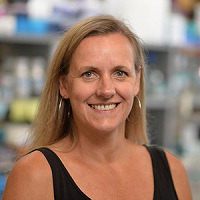 The Road to Malaria Eradication: Successes and Challenges


Mary Ann McDowell [view bio]
June 23, 2020



At the beginning of the last century, nearly all of the 200 countries in the world were endemic for malaria. Since that time, global malaria control efforts have resulted in over 100 countries eliminating malaria, with an additional 21 countries positioned to achieve elimination in the near future. In September 2019, a Lancet Commission report put forth the ambitious goal to eradicate malaria globally by 2050. Tremendous progress in the fight against malaria has been achieved in the last 2 decades, however, the momentum appears to have stagnated in recent years. The obstacles to success include operational and political challenges, as well as the complex biology of the malaria parasite, including the constantly evolving resistance of the mosquito vectors and the parasites to currently used insecticides and drugs. This talk will review malaria eradication efforts, highlighting successes and outlining the challenges that remain.




Jefferson Science Fellowship Distinguished Lecture: Mary Ann McDowell from The National Academies on Vimeo.