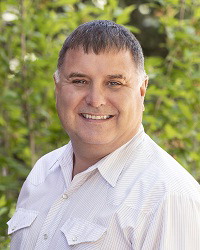 The Rehabilitation and Reintegration of Family Members of ISIS Fighters: The Science of Preventing Violent Extremism


Royce Hutson [view bio]
August 4, 2020, 11:00 am - 12:00 noon



The rehabilitation and reintegration of family members of alleged ISIS fighters repatriated from Syria is a critical component to preventing a future generation of terrorists. Currently, there are roughly 65,000 individuals, mostly women and children, in the Syria camp of Al-Hol, with roughly 10,000 from countries outside Syria or Iraq. More than 50 percent are children under 12 years old. However, many countries are hesitant to repatriate their citizens over security concerns and/or the lack of technical capability to adequately address the challenges these families face. Dr. Hutson will discuss the current state of science in the rehabilitation and reintegration for these families and his experience in facilitating technical assistance to repatriating countries. What constitutes "evidenced-based" interventions in the helping professions and the frequent misuse of the term will also be addressed.





Jefferson Science Fellowships Distinguished Lecture: Royce Hutson from The National Academies on Vimeo.