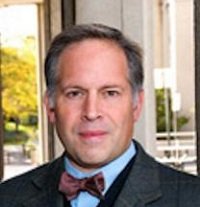 Rights and Reintegration of Family Members of Foreign Terrorist Fighters


Brian Gran [view bio]
July 13, 2021, 11:00 a.m. - 12:00 noon Eastern Time



A human rights puzzle is that numerous Islamic State (IS) recruits and their family members departed from liberal democracies that appear committed to human rights. When it comes to returning to home societies, are human rights important to reintegration of IS family members? Al-Hol is a Syrian camp sheltering women and children associated with IS former terrorist fighters (FTF). About 43,000 people – including 27,500 youth – from sixty countries, reside in Al-Hol. Experts have expressed concerns that camp conditions may promote radicalization. While efforts are under way to rehabilitate FTF family members, less attention has been devoted to their reintegration. This lecture asks whether and how human rights are essential to reintegration of FTF family members in their home societies.

Jefferson Science Fellowship Distinguished Lecture – Brian Gran from The National Academies on Vimeo.