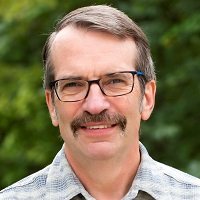 Manure Happens: Human Alteration of the Global Nitrogen Cycle
The Nitrogen "Equities" of the State Department
Eric Davidson [view bio]
August 9, 2022, 11:00 a.m. - 12:00 noon Eastern Time



Registration is required in advance of the lecture. Please register online for either in-person attendance or attending virtually.

Humans have profoundly altered the global nitrogen (N) cycle, even more than the carbon cycle. Global and regional impacts include effects of nitrous oxide (N2O) on climate change and stratospheric ozone depletion, effects of agricultural runoff and human sewage on coastal waters that are critical nurseries for regional and global fisheries, effects of nitrogen oxides (NOx) and fine particulate matter (PM2.5) on regional air quality, and effects of fertilizer shortages and price spikes on global food security. These cascading effects of a single element – N – interact in ways that magnify their impacts on the environment, economics, and human health. Solutions to improve N management require cross-sectoral, cross-ministerial, and cross-disciplinary approaches.

Jefferson Science Fellowship Distinguished Lecture - Eric Davidson from The National Academies on Vimeo.