What We Do
---
Above (left to right): Albert George, Director of Conservation, South Carolina Aquarium; Lauren Alexander Augustine, Director, ResilientAmerica Roundtable; Ray Bonilla, Senior Business Continuity & Crisis Management Leader, Kaiser Permanente; Richard Bissell, Executive Director, Division on Policy and Global Affairs, National Academies of Sciences, Engineering, and Medicine

State of Resilience Leadership Forum and Community Workshop

June 28-29, 2016
Washington, DC



Read the State of Resilience publication!

Agenda

Speaker Biographies

Webcasts
Across the nation, innovative programs are showing exciting progress at building resilient communities. Now is a great time to take stock of these programs at federal, state and local levels. At the ResilientAmerica Roundtable, we strive to help communities build resilience to extreme events, save lives and reduce the social and economic costs of disasters. On June 28-29, the ResilientAmerica Roundtable hosted the State of Resilience Leadership Forum and Community Workshop. This event brought together policymakers and stakeholders at the federal, state and local levels to talk about what works, what doesn't and what should happen next in this resilience arena.

The Leadership Forum on June 28 featured three armchair discussions among noted leaders in the resilience movement, each moderated by National Public Radio's Andrea Seabrook. Dr. C. Dan Mote, President, National Academy of Engineering, kicked off the Leadership Forum and Lieutenant General Thomas P. Bostick, U.S. Army Corps of Engineers provided the closing remarks.





"Building Resilience at the National Level" discussion featured Craig Fugate, Administrator, Federal Emergency Management Agency and Michael Berkowitz, President, 100 Resilient Cities at the Rockefeller Foundation.

Building Resilience at the Local Level: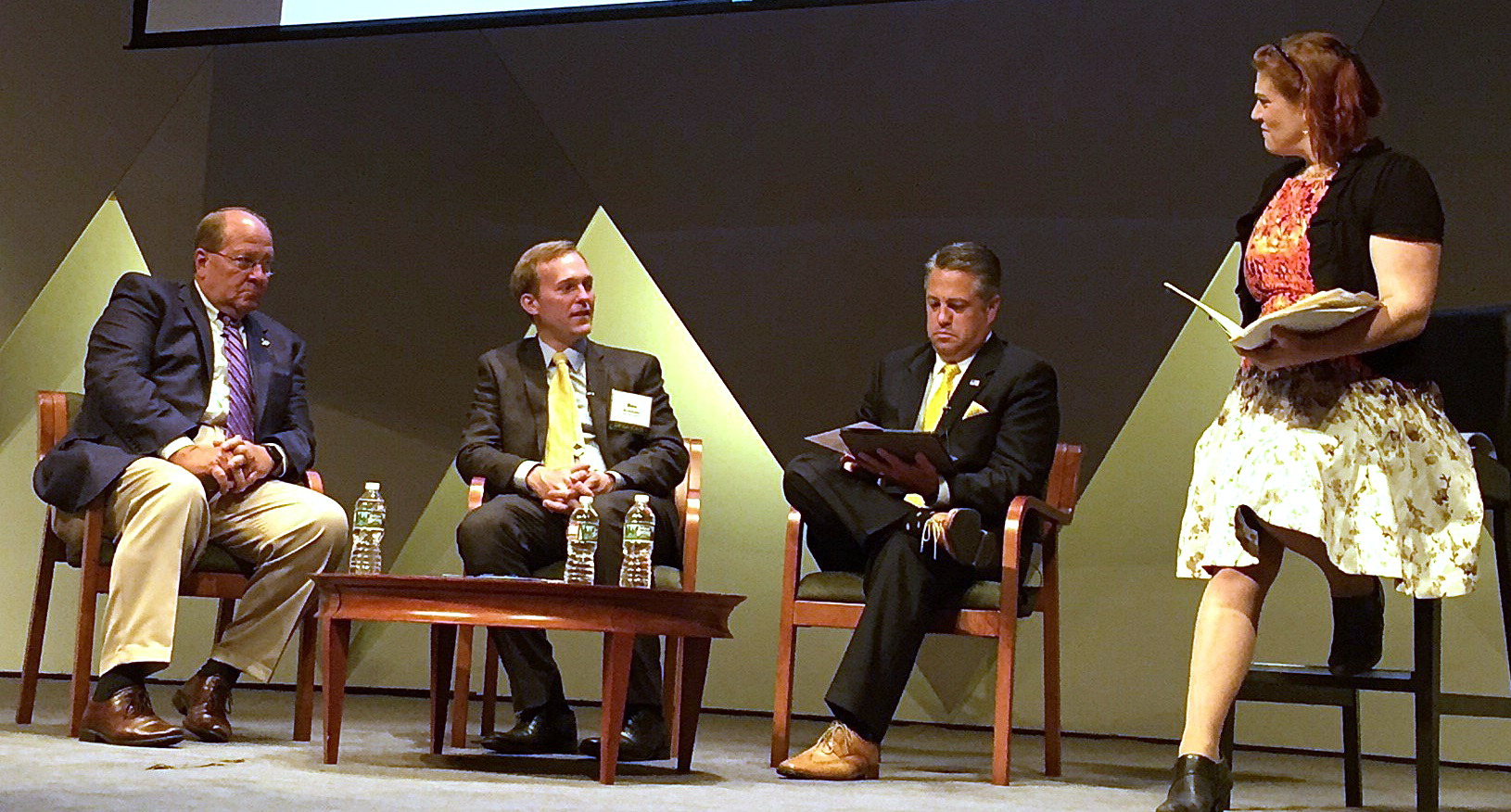 Above (Left to right): Mayor Michael Seibert, Joplin, MO; MayorBen McAdams, Salt Lake County; and County Commissioner Chip LaMarca, Broward County, FL talk about building resilience at the local level.
Private Sector Incentives and Investments in Community Resilience: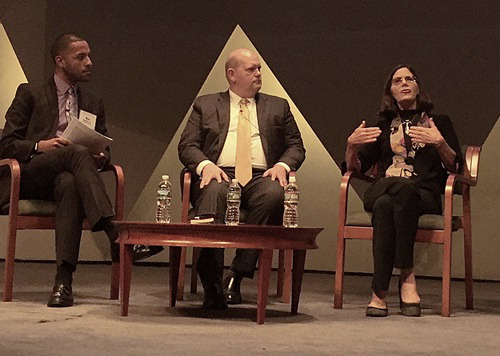 Above (Left to right): Ray Bonilla, Jr., Senior Director, IT Resiliency Management, Kaiser Permanente; Paul Nicholas, Senior Director, Microsoft Global Security Strategy & Diplomacy; and Lynn Scarlett, Global Managing Director, The Nature Conservancy, discuss private sector incentives and investments in community resilience.

The Community Workshop on June 29 provided a venue for experts and community representatives from across the nation to share solutions to the most pressing challenges decision makers must overcome to build community resilience, including:
Documenting what community resilience can look like

Identifying successful actions to date in building community resilience

Providing opportunities for peer-to-peer learning among community leaders

Articulating the big challenges yet to come in advancing resilience
Panel sessions included Engaging with Diverse Populations, Healthy Communities, Building Partnerships and Coalitions, Measuring Resilience, Climate Adaptation and Resilience, and Incentivizing Resilience.

Incentivizing Resilience panel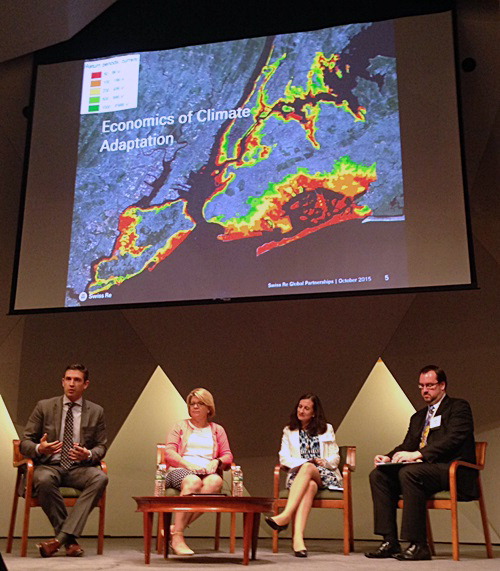 (Above, left to right):

Alex Kaplan

, Senior Vice President, Global Partnerships, Swiss Re;

Sandi Fowle

r, Assistant City Manager, City of Cedar Rapids;

Sarene Marshall

, Executive Director, Center for Sustainability, Urban Land Institute; and

Kevin Long

(moderator), Emergency Management Specialist, Strategy Branch, Integration Office, Federal Insurance and Mitigation Administration, Federal Emergency Management Agency.



This website contains unedited papers/verbatim presentations by individuals and is not an official report of the National Academies of Sciences, Engineering, and Medicine. Opinions and statements included in this material are solely those of the individual authors. They have not been verified as accurate, nor do they necessarily represent the views of other meeting participants or the National Academies of Sciences, Engineering, and Medicine.