The U.S. National Committee for the International Union for Quaternary Research (USNC/INQUA) represents the interests of the U.S. Quaternary community in INQUA, advances Quaternary research both in the United States and abroad, and formally represents the United States in INQUA through the National Academy of Sciences (NAS), the U.S. adhering body to INQUA.

The USNC/INQUA plans and arranges for U.S. participation in INQUA congresses and programs. The INQUA congresses are held every four years and provide the only forum in which the multidisciplinary, international Quaternary research community can collaborate and exchange ideas. The committee normally holds one meeting each year.

This committee has organized a series of biennial "Teaching Climate Change" teaching workshops in collaboration with On The Cutting Edge and AMQUA. This committee is also active in the organization of scientific sessions at professional society meetings with the other U.S. National Committees for Geosciences, and is very interested in supporting the development of early career Quaternary scientists through mentoring activities linked to its travel fellowship programs, and through stand-alone mentoring activities at the AMQUA meetings.


WHAT'S NEW

Student Travel Grants for AMQUA 2020
Student AMQUA members who are presenting a poster or a paper at the 2020 AMQUA joint Biennial Meeting in Seattle (https://sites.uw.edu/amqua50/) may apply for travel awards. Successful applicants will receive up to $275 each. Checks will be issued following the meeting upon submission of original receipts for eligible expenses associated with your travel to the meeting, such as room costs, registration fee, meals, airfare, and gas or mileage. The deadline for application is April 18, 2020. A letter requesting a travel award and one copy of the accepted abstract should be submitted to: Colin Long via email; longco@uwosh.edu.

Important: You must be an AMQUA member to be eligible, and you must also submit your abstract online as a part of the normal registration process. Awards will be announced by May 1, 2020.

2019 INQUA Congress Fellowship Program Featured in Quaternary Times
AMQUA's latest issue of the Quaternary Times, released in fall 2019, highlights the USNC/INQUA)'s INQUA Congress Fellowship Program. This program for graduate students, postdoctoral researchers, and early career faculty at U.S. institutions was supported by the National Science Foundation and AMQUA. Twenty-six recipients of the travel fellowships attended the 20th INQUA Congress July 25-31, 2019 in Dublin, Ireland.

The awardees are, in alphabetical order:
Kevin Barrett (University of Wisconsin, Madison)
Kevin Burke (University of Wisconsin, Madison)
Vachel Carter (University of Utah)
Jon Edwards (Oregon State University)
Krista Evans (University of Hawaii, Manoa)
Elizabeth Fard (University of California, Los Angeles)
Jessie George (University of California, Los Angeles)
Dulcinea Groff (Lehigh University)
Christopher Halsted (University of Vermont)
David Harning (University of Colorado, Boulder)
Geoffrey Johnson (University of Oregon)
Joshua Kelly (San Diego State University)
Phillip Kerr (University of Iowa)
Caroline Kisielinski (University of Kansas)
Samantha Krause University of Texas, Austin)
William Nanavati (Montana State University)
Melissa Pardi (Vanderbilt University)
Christopher Schiller (Montana State University)
Katarena Shiner (Baylor University)
Mary Allison Stegner (Stanford University)
Susann Stolze (Colorado School of Mines)
Rebecca Taormina (Baylor University)
Richard Vachula (Brown University)
Greta Wells (University of Texas, Austin)
Malte Willmes (University of California, Davis)
Davina Wyman (University of Illinois, Urbana-Champaign)
USNC/INQUA Events at CANQUA/AMQUA 2018
The Canadian and American Quaternary Associations met jointly at
CANQUA/AMQUA 2018
from August 7-11 in Ottawa, Canada. The USNC/INQUA hosted session at the meeting entitled, "The Application of Quaternary Science to Societal Issues in the 21st Century," organized by Rolfe Mandel, Julio Betancourt, and Ester Sztein. More information on the USNC/INQUA session can be viewed on pages 25-26 of the
CANQUA/AMQUA program
.
The USNC/INQUA also hosted an early student mentoring event for the fifth consecutive time at CANQUA/AMQUA. Pictured below are Stephen Wolfe, James Teller, Kendra McLauchlan, Tony Layzell, Christopher Hill, and Cathy Whitlock, who served on the mentoring panel. A summary of this event can be found in PAGES Magazine:
http://pastglobalchanges.org/products/pages-magazine/12727
.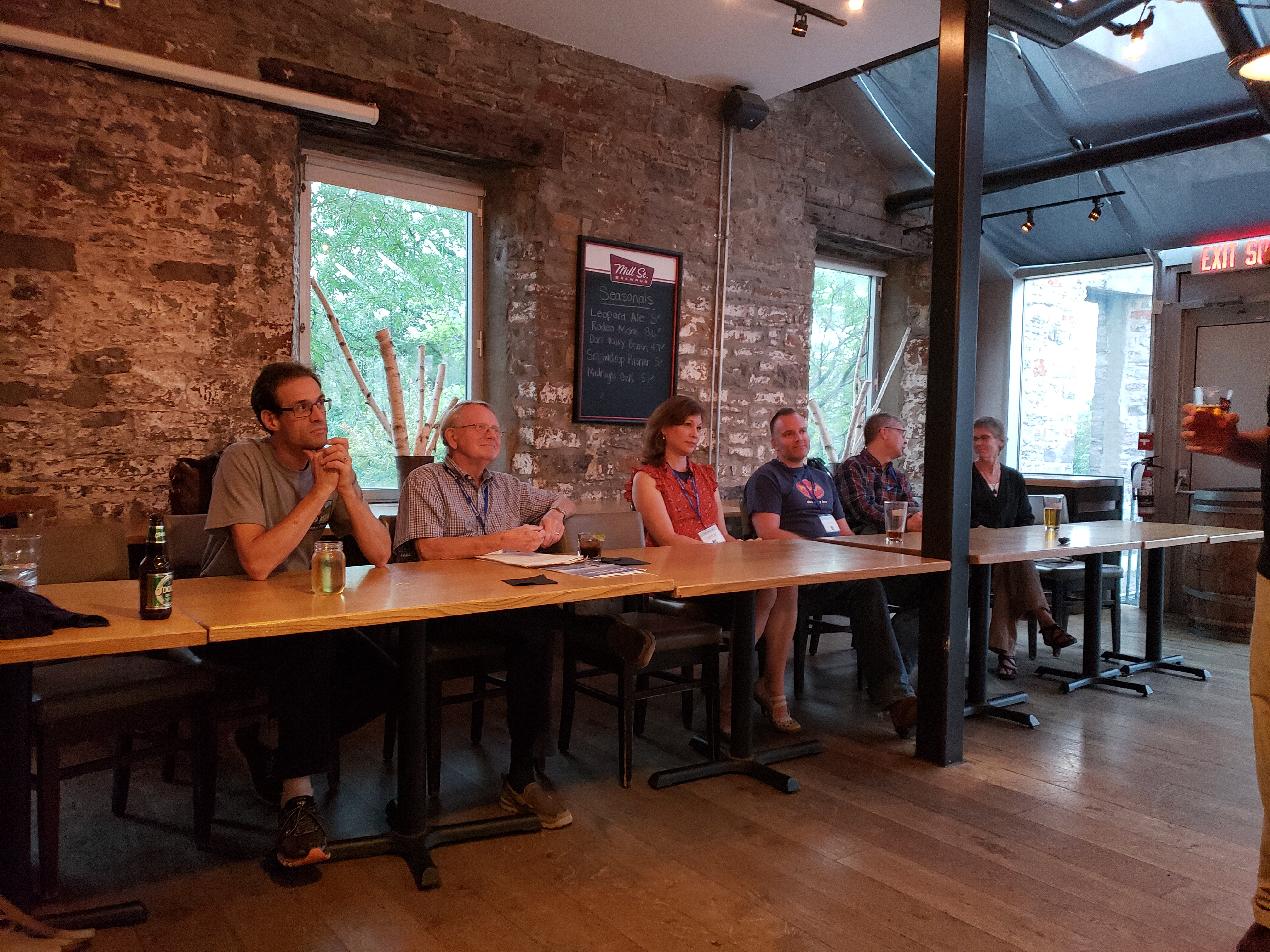 Congratulations to Cathy Whitlock, New NAS Member and Recipient of the AMQUA Distinguished Career Award
The U.S. National Committee for the International Union for Quaternary Research extends heartfelt congratulations to Cathy Whitlock, who became a member of the National Academy of Sciences in 2018. Dr. Whitlock is the immediate past chair of the USNC/INQUA.

In 2017, Dr. Whitlock was also the recipient of the AMQUA Distinguished Career Award, an annual honor given to a quaternary scientist "who has contributed significantly and continuously" to the field. Read more about the award in the American Quaternary Association Newsletter.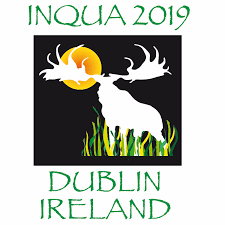 2019 INQUA Congress Held in Dublin
The 20th meeting of the INQUA Congress was held from July 25 through July 31, 2019 in Dublin, Ireland. Watch this space after the Congress for media and related materials.

For more updates, you can subscribe to the INQUA 2019 newsletter.


ECR Presentations and Posters at 2018 INQUA Early Career Conference
In August 2018, INQUA and PAGES conducted the 2018 INQUA ECR Conference, "Impacts of sea-level rise from past to present" (iSLR18), in Utrecht, the Netherlands. The conference presented the next opportunity for young palaeo-observational and climate-modeling researchers, featuring hands-on training, conference sessions, and practical activities. More details can be found here.

The INQUA ECR was established to support and connect young scientists and help them to become involved in INQUA activities. The most recent INQUA Early Career Researcher inter-congress was held December 2 through December 6, 2013, at Wollongong University, New South Wales, Australia. The meeting provided an avenue for MSc/PhD candidates, Post-Doctoral Researchers, and research-active academics in the early stage of their careers (within 5 years of obtaining their PhD) to attend valuable workshops designed to assist ECRs with career development, to present their science, and to gain invaluable mentoring from more senior scientists. For details, visit the INQUA Early Career Researcher inter-congress meeting website.

To become involved in INQUA ECR, please visit and "Like" the INQUA ECR on Facebook to share links and find jobs! You can also follow INQUA ECR on Twitter through @INQUA_ECR.

USNC/INQUA Session at the 2017 GSA Annual Meeting
An oral topical session, "A Call to Arms: Applying Quaternary Science in the 21st Century," was led by USNC/INQUA Chair Rolfe D. Mandel (University of Kansas) and USNC/INQUA member Julio Betancourt (USGS). This session addressed how profound environmental, technological, and societal trends and their interactions pose formidable consequences, requiring a repurposing and retooling of applied Quaternary science.

This session was sponsored by the U.S. National Committee-International Union for Quaternary Research (INQUA); the American Quaternary Association (AMQUA); the GSA Quaternary Geology and Geomorphology Division; the GSA Geology & Society Division; the GSA Soils IIG; and the GSA Environmental & Engineering Geology Division.

INQUA Executive Committee Members Convene in Washington, DC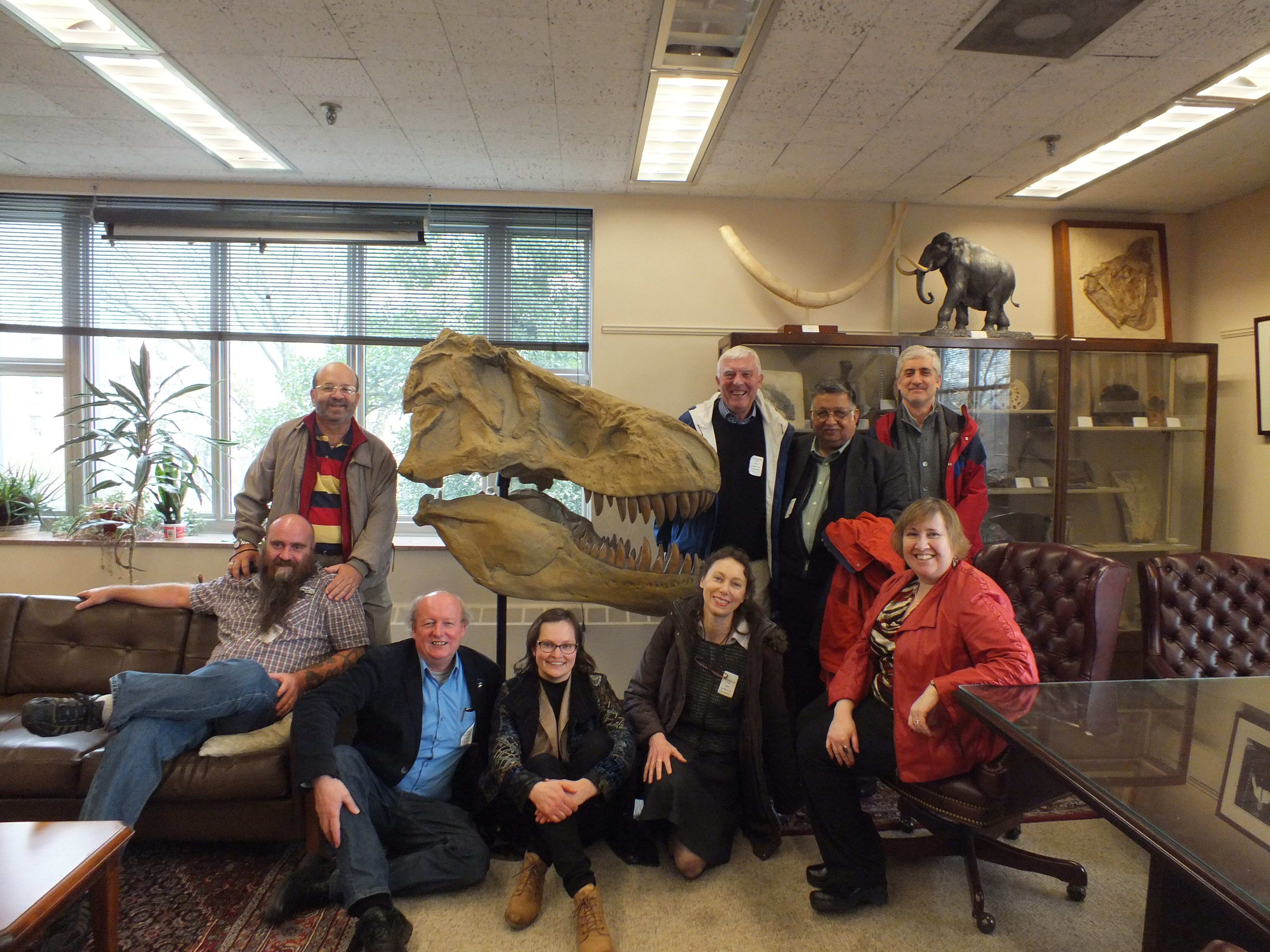 INQUA Executive Committee members and USNC/INQUA senior program officer Ester Sztein
at the Smithsonian National Museum of Natural History
From Wednesday, March 16 through Friday, March 18, 2016, members of the INQUA Executive Committee held their annual meeting at the National Academies' Keck Center. Agenda topics included the review of current and future union and commission activities, review of international proposals, and plans for communications outreach. The EC members also enjoyed a visit to the Smithsonian National Museum of Natural History on Tuesday, March 15, where they examined fossil specimens and toured the Hall of Human Evolution. On Thursday, the committee members attended a talk given by Becca Peixotto, a PhD student at American University, who was part of the recent Homo naledi excavation team in South Africa.

For regular INQUA news updates, visit the INQUA Blog.