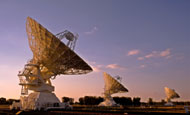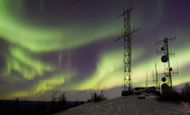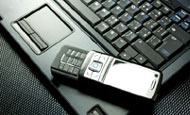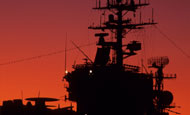 U.S. National Committee for URSI

The National Academy of Sciences is the U.S. adhering body of the International Union for Radio Science (URSI), and NAS manages the relationship with URSI through the U.S. National Committee (USNC) for URSI. URSI is a non-governmental and non-profit organization under the International Council for Science, responsible for stimulating and coordinating, on an international basis, studies, research, applications, scientific exchange, and communication in the fields of radio science.

WHAT'S NEW





NARSM 2020 in Montreal, Canada


In 2020, the USNC-URSI will meet at the North American Radio Science Meeting (NARSM) in Montreal, Canada on July 5--10 in conjunction with the Canadian National Committee (CNC) to URSI. This meeting will take place in lieu of hosting a 2020 NRSM in Boulder, CO. The USNC-URSI will support a select number of American students participating in this meeting through travel fellowships. Using private funds, the USNC-URSI will jointly host a student paper contest with CNC-URSI. Five cash prizes of $1,000, $750, $500, $250, and $150 will be awarded. For more information, visit https://2020apsursi.org/.



URSI GASS 2020


The 33rd URSI GASS will be held on August 29--September 5, 2020, at La Sapienza University in Rome, Italy. The USNC-URSI will provide travel fellowships for early career and young scientists to attend the GASS. All commission chairs and past chairs are encouraged to seek nomination for International URSI Commission Vice-Chair positions. There will be a call for nominations for Early Career Representatives for each commission, as well as a call for URSI Awards.

The 34th URSI GASS will be held in the Sapporo Convention Center in Sapporo, Japan, in August 2023.



URSI Turns 100!


The USNC-URSI is proud to celebrate URSI's centennial anniversary in 2019. Watch this space for news on upcoming celebrations over the next few years.



Nader Engheta and Yahya Rahmat-Sammi Receive Ellis Island Medal of Honor


The USNC-URSI would like to congratulate Nader Engheta, former member of USNC-URSI from 2005-2011, and Yahya Rahmat-Sammi, current USNC-URSI member, on each receiving a 2019 Ellis Island Medal of Honor. Since 1986, this medal has been awarded to honorable Americans including Elie Wiesel, Sandra Day O'Connor, and seven former Presidents of the United States. Click here for a complete list of this year's recipients.

Dr. Engheta is currently a professor in the Department of Electrical and Systems Engineering at the University of Pennsylvania. He received his B.S. from the University of Tehran in 1978 and his PhD in Electrical Engineering from Caltech in 1982. Dr. Rahmat-Sammi is a member of the National Academy of Engineering (NAE) and currently serves as Northrop Grumman Professor in the Electrical and Computer Engineering Department at UCLA. He received his B.S. from the University of Tehran in 1970 and his PhD in Electrical Engineering from the University of Illinois at Urbana-Champaign in 1975.



Recent USNC-URSI News

Professor Piergiorgio Uslenghi (University of Illinois, Chicago) was unanimously elected by the USNC-URSI Committee as an Honorary Member of USNC-URSI. This was in recognition of Professor Uslenghi's commitment to USNC-URSI as long-time participant at NRSMs, past Chair of USNC-URSI, extensive research accomplishments, authoring and editorships in the field of scattering and electromagnetics,and his current role as URSI Vice-President and Assistant Secretary General for the Atlantic Radio Science Meeting (AT-RASC).
















This material is based upon work supported by the National Science Foundation under Grant Number AST-1708170. Any opinions, findings, and conclusions or recommendations expressed in this material are those of the author(s) and do not necessarily reflect the views of the National Science Foundation.

To comment on this webpage or report an error, please send feedback to the
BISO Site Manager
.