BISO Home > IVO Homepage > Questionnaire and Statistics

IVO VISA QUESTIONNAIRE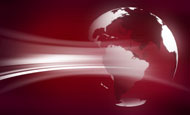 The IVO Questionnaire collects information on visa-related issues from the scientific community. The data collected through the questionnaire will be used to track trends and report urgent visa cases to the U.S. Department of State. Statistical data on the IVO program can be found at the bottom of this page.

You are eligible to complete the questionnaire if:
You are a student, scholar, or professional in the sciences.



AND



You have applied for a

non-B1 visa

to come to the United States for science-related activities and your application has been undergoing administrative processing for 60 days or longer.

OR

You have applied for a

B1 visa

to come to the United States for science-related activities and your application is pending for at least 30 days and 14 days prior to the U.S. event's start date.
Individuals who have applied for a tourist visa (B-2) or a dependent visa (such as F-2 and J-2) should not complete the questionnaire. Individuals with a visa case that was denied, rather than delayed, also should not complete the questionnaire.

Based on our experience, the IVO strongly recommends that applicants contact their consulate or embassy to begin the visa process as early as possible: at least four months prior to the event start date.
No personal information, including an applicant's name or e-mail address, will be used for non-visa related purposes. Your email address is required so that we may follow-up regarding your case.

Please note:
Do not submit multiple surveys for the same pending case. Please send corrections or updates (i.e. if you received your visa, you canceled or are changing your travel plans, etc.) to visas@nas.edu with the applicant's name, DS-160 confirmation number, and date of birth in the subject line.
If you have difficulty completing the questionnaire or have suggestions for its improvement, please email us at visas@nas.edu.
DISCLAIMER: It is very important to note that the International Visitors Office (IVO) is not an office of the U.S. Department of State, which is in charge of all U.S. visa applications. The IVO is an office of The National Academies, a non-governmental organization with no control over U.S. visa regulations. Consequently, our office does not have the ability to expedite or control the visa application process.

IVO VISA QUESTIONNAIRE STATISTICS

Total cases reported to IVO from Fall, 2002 through December 31, 2017: 14,044*
Total number of new science-related visa cases IVO reported to the U.S. Department of State in 2017: 518
Average processing time for all cases reported to the IVO, which were issued in 2017: 65 days**


* This figure only reflects cases that were reported to the IVO by visa applicants. For comprehensive figures, please consult the U.S. Department of State's visa statistics webpage at: https://travel.state.gov/content/travel/en/legal/visa-law0/visa-statistics/annual-reports/report-of-the-visa-office-2017.html.
** Processing wait time includes administrative processing following the interview, but does not include the time required to return the passport to applicants, by either courier services or the local mail system.



To comment on this webpage or report an error, please send feedback to the BISO Site Manager.