STAFF BIOGRAPHIES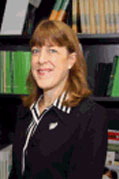 SUSAN SAUER SLOAN (Director, Government-University-Industry Research Roundtable) joined the Academies in 2008 as Director of the Government-University-Industry Research Roundtable (GUIRR). Before assuming the role, Susan served a six-month appointment as Executive in Residence at the Center for the Advancement of Scholarship on Engineering Education (CASEE) of the National Academy of Engineering and, for the six years prior, as Chief Executive Officer of the Global Wireless Education Consortium (GWEC), a university-industry membership organization committed to the development and incorporation of current wireless technology curricula in academic institutions worldwide. Earlier in her career, Susan worked as Corporate/Foundation Relations Consultant to the National Science Foundation's Division of Undergraduate Education, as Associate Director of the Master of Health Science (MHS) in Health Policy program at the Johns Hopkins University School of Public Health, as Director of Communications for Sigma-Tau Pharmaceuticals, Inc., and as Senior Program Associate for the American Association for the Advancement of Science. Susan got her start in Washington, DC, working as a staff assistant to Representative Timothy E. Wirth (D-CO), U.S. House of Representatives.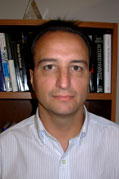 DAVID WRIGHT (Executive Director, Federal Demonstration Partnership) holds a M.S. in Computer information systems as well as a B.S. in Computer Science and a B.S. in Business. Before coming to the Federal Demonstration Partnership, he worked for both the Federal Government and Universities (Emory University & University of Texas Medical Branch) in the area of grants administration systems. This work has given David a good working knowledge about the challenges and difficulties from both sides of the fence.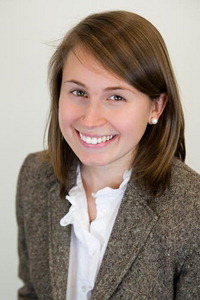 MEGAN NICHOLSON (Program Officer, Government-University-Industry Research Roundtable) assists with the management and coordination of GUIRR's activities and moderates its monthly webinar series. Megan was previously a policy analyst at the Information Technology and Innovation Foundation's Center for Clean Energy Innovation, specializing in U.S. and international climate and clean energy policy and the energy innovation ecosystem. Her work has been featured in the Washington Post, Forbes, Politico, MIT Technology Review, and other publications.

Prior to joining ITIF, Megan interned with the World Bank's Global Environmental Facility, where she assisted with the research and writing of a publication on the organization's 20-year contribution to eliminating barriers to energy efficiency investment in developing countries. She graduated magna cum laude from Mount Holyoke College with a B.A. in Economics and Environmental Studies.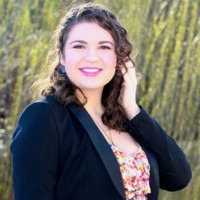 LILLIAN ANDREWS (Senior Program Assistant, Government-University-Industry Research Roundtable) previously worked as a research assistant with the Center for Advancing Correctional Excellence! at George Mason University. Her focus was largely on diversion programs and community corrections. She graduated with a degree in Political Science at the University of Vermont where she served as the speaker of the Senate for the Student Government Association.