GUIRR Executive Committee
The primary function of the Executive Committee is to set the agenda (topics and speakers) for the coming GUIRR meetings and review/approve proposed projects.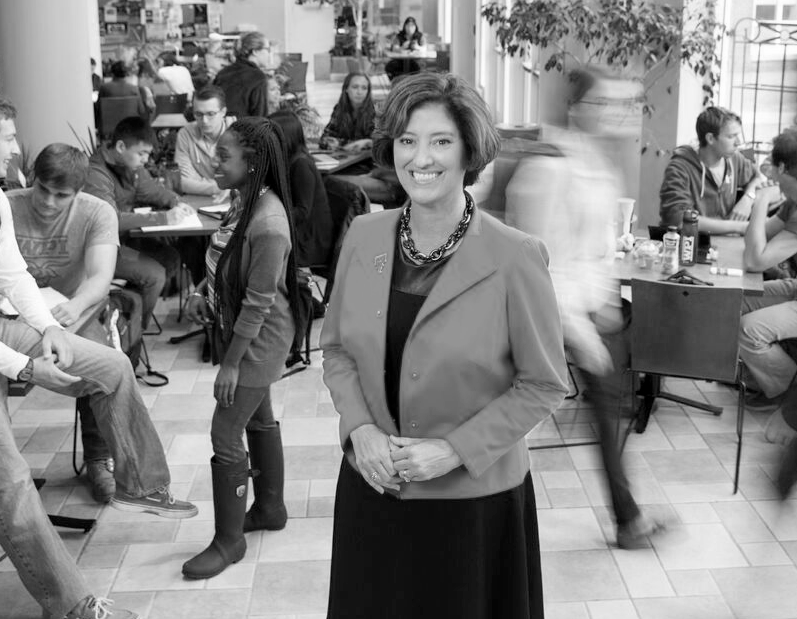 Laurie Leshin [University Co-Chair] is the 16th and first woman President of Worcester Polytechnic Institute in Worcester, MA. She is dedicated to leveraging WPI's distinctive approach to project-based education to elevate both the institution and the quality of life for those it serves in communities worldwide through over 45 project centers. She also seeks to advance WPI's rapidly expanding research enterprise through focus on grand challenges with an eye towards impact.

Leshin was formerly the Dean of the School of Science at Rensselaer Polytechnic Institute where she led the School's scientific academic and research enterprise. Prior to joining Rensselaer, Dr. Leshin spent 6 years at NASA in several senior executive roles including the Deputy Head of the future Human Spaceflight Program at NASA Headquarters, and Deputy Director for Science and Technology of NASA's Goddard Space Flight Center. While working in the Human Spaceflight Program she oversaw the planning and execution of the next generation of human exploration systems, and was engaged in initiating the development of commercial human spaceflight capabilities to low earth orbit. At NASA Goddard, she oversaw Earth and Space science activities at NASA's largest science Center.

Before joining NASA, Dr. Leshin was the Dee and John Whiteman Dean's Distinguished Professor of Geological Sciences, and Director of the Center for Meteorite Studies at Arizona State University. Dr. Leshin received her Ph. D. in Geochemistry in 1994 from Caltech. Her scientific expertise is in cosmochemistry and planetary science. She is interested in deciphering the history of water in our solar system. Dr. Leshin is a member of the science team for the Mars Curiosity rover mission, currently roaming the surface of Mars.

Dr. Leshin has received many honors for her contributions to space science and exploration. In 2004, she served on President Bush's Commission on Implementation of United States Space Exploration Policy, a nine-member commission charged with advising the President on the execution of his new Vision Space Exploration. She received the NASA Distinguished Public Service Medal in 2004 for this work, and the Outstanding Leadership Medal in 2011 for her work at NASA. In 2013, President Obama appointed her to the Advisory Board of the Smithsonian National Air and Space Museum. And, the International Astronomical Union recognized her contributions to planetary science with the naming of asteroid 4922 Leshin.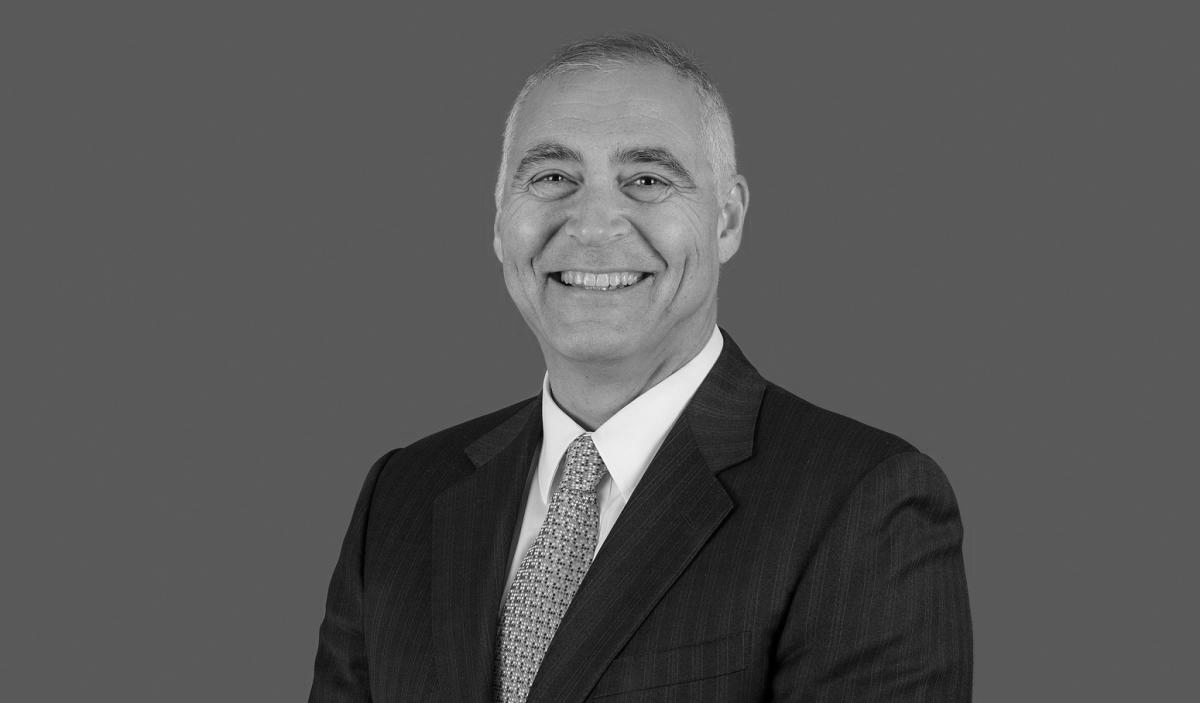 Mr. Alfred Grasso [Industry Co-Chair] is the immediate past president and chief executive officer of The MITRE Corporation, a position he held from 2006 to 2017. He held positions of increasing responsibility in MITRE's Command, Control, and Communications Center until being named president and CEO in 2006. He was executive vice president and director of the Command, Control, Communications, and Intelligence FFRDC, now known as the National Security Engineering Center (NSEC). He served as both director of NSEC and MITRE's CEO. Mr. Grasso also was senior vice president and general manager of MITRE's Washington Command, Control, and Communications Center and vice president and CIO.

Under Mr. Grasso's leadership, MITRE has received several prestigious awards for its commitment to public service and technical excellence, including the Secretary of Defense Medal for Outstanding Public Service (2008), the Air Force Association's Theodore von Karman Award (2008), and the National Aeronautic Association's Collier Trophy (2007). During Mr. Grasso's tenure as CEO, MITRE has been recognized for its innovative culture, its workplace environment, and its knowledge management capabilities. Computerworld named MITRE to its 2016 list of Best Places to Work in IT, and InformationWeek included MITRE on its Elite 100 list for innovative technology. MITRE appeared on the Top Places to Work lists in The Boston Globe (2008–2015) and The Washington Post (2015, 2016) and was among Forbes magazine's list of America's Best Employers (2015, 2016). MITRE also received three North American Most Admired Knowledge Enterprises (MAKE) awards (2009, 2011, and 2015) for fostering a culture of collaboration and knowledge sharing.

Mr. Grasso served as chairman of the Armed Forces Communications and Electronics Association (AFCEA) International's Board of Directors from 2012 to 2014 and was vice chair from 2010 to 2012. He remains a member of its Executive Committee and is a Permanent Director. In 2016, the association presented Mr. Grasso with its prestigious David Sarnoff Award, recognizing his support for AFCEA's Education Foundation. Security Magazine named him one of the Most Influential People in Security in 2016 and Federal Computer Week presented Mr. Grasso with its Eagle Award in 2012. Eagle Award recipients are chosen from among the winners of the Federal 100 Award, which recognizes individuals who have made a significant impact on federal information technology.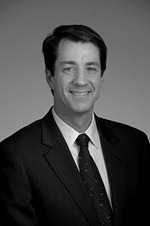 Christopher P. Austin, M.D., is director of the National Center for Advancing Translational Sciences (NCATS) at the National Institutes of Health (NIH). Austin leads the Center's work to improve the translation of observations in the laboratory, clinic and community into interventions that reach and benefit patients — from diagnostics and therapeutics to medical procedures and behavioral changes. Under his direction, NCATS researchers and collaborators are developing new technologies, resources and collaborative research models; demonstrating their usefulness; and disseminating the data, analysis and methodologies for use by the worldwide research community.

Austin's career has spanned the spectrum of translational research in the public and private sectors. He joined NIH in 2002 as the senior advisor to the director for translational research at the National Human Genome Research Institute (NHGRI), where he was responsible for conceptualizing and implementing research programs to derive scientific insights and therapeutic benefits from the results of the newly completed Human Genome Project. While at NHGRI, Austin founded and directed the NIH Chemical Genomics Center (now the NCATS Chemical Genomics Center), Therapeutics for Rare and Neglected Diseases program, Toxicology in the 21st Century initiative, and NIH Center for Translational Therapeutics. When NCATS launched in late 2011, Austin became the inaugural director of the Center's Division of Pre-Clinical Innovation, and then was appointed as the NCATS director in 2012. Before joining NIH, Austin worked at the pharmaceutical company Merck, where he directed programs on genome-based discovery of novel targets and drugs, with a particular focus on treatments for schizophrenia and Alzheimer's disease.

Austin is trained as a clinician and geneticist, and he is a member of the National Academy of Medicine, formerly the Institute of Medicine. He earned an M.D. from Harvard Medical School and an A.B. summa cum laude in biology from Princeton University. He completed a research fellowship in developmental neurogenetics at Harvard, studying genetic and environmental influences on stem cell fate determination. Austin also trained in internal medicine and neurology at the Massachusetts General Hospital in Boston, after which he practiced medicine in academic and community hospitals, providing primary care in urban settings and in rural Alaska and Africa.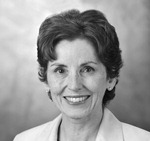 France A. Cόrdova is the 14th director of the National Science Foundation (NSF). Córdova leads the only government science agency charged with advancing all fields of scientific discovery, technological innovation, and science, technology, engineering and mathematics (STEM) education.

Córdova is president emerita of Purdue University, where she served as president. She led the University of California, Riverside, as chancellor and was a distinguished professor of physics and astronomy. Córdova was the vice chancellor for research and professor of physics at the University of California, Santa Barbara.

Córdova served as NASA's chief scientist. Prior to joining NASA, she was on the faculty of the Pennsylvania State University where she headed the department of astronomy and astrophysics. Córdova was deputy group leader in the Earth and space sciences division at Los Alamos National Laboratory and staff scientist. She received her B.A. from Stanford University and her Ph.D in physics from the California Institute of Technology.

More recently, Córdova served as chair of the Board of Regents of the Smithsonian Institution and on the board of trustees of Mayo Clinic. She served as a member of the National Science Board (NSB). As NSF director, she is an ex officio member of the NSB.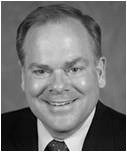 Steve Cross holds faculty appointments in industrial and systems engineering, interactive computing, and business at the Georgia Institute of Technology in Atlanta, GA (USA). He conducts research and lectures on leadership, culture change, innovation, technology transition, and applications of machine intelligence. From May 2010-June 2018, he served as the Georgia Tech Executive Vice President for Research where he also served as President of the Georgia Tech Research Corporation and the Georgia Advanced Technology Ventures. From September 2003-April 2010, he was a Georgia Tech Vice President and the Director of the Georgia Tech Research Institute (GTRI). Dr. Cross was at Carnegie Mellon University from 1994-2003 as a research faculty member in computer science and the Director and CEO of the Software Engineering Institute. Earlier in his career he served as a military officer in a variety of R&D assignments and as a program manager at the Defense Advanced Research Projects Agency.

He currently serves on the executive committee of the Government-University-Industry Research Roundtable (GUIRR) which is sponsored by the US National Academies of Sciences, Engineering, and Medicine. Dr. Cross is an IEEE Life Fellow and a former Editor-in-Chief of IEEE Intelligent Systems. He received his B.S. in Electrical Engineering from the University of Cincinnati (1974), his M. S. in Electrical Engineering from the Air Force Institute of Technology (1976), and his PhD from the University of Illinois at Urbana-Champaign (1983). He is a Distinguished Alumnus of the College of Engineering of the University of Cincinnati (2002) and the Air Force Institute of Technology (2014).
Dana (Keoki) Jackson is the Chief Technology Officer at Lockheed Martin, where he is responsible for the corporation's advanced technology strategy. As the primary liaison to the United States and international science and technology community, he manages strategic relationships with government, industry and academia to ensure the maturation and deployment of cutting-edge technologies.

Prior to this role, Dr. Jackson served as the vice president for Program Excellence, where he was responsible for the cross-functional integration of five corporate councils for engineering and technology, production, program management, supply chain and sustainment. Dr. Jackson's previous roles include vice president for Navigation Systems and program manager for Global Positioning System (GPS) III at Lockheed Martin's Space Systems Company, and technical and leadership positions in space-based communications, navigation and missile warning.

Before joining Lockheed Martin, Dr. Jackson was a NASA research fellow at the Massachusetts Institute of Technology (MIT) in the field of human adaptation to the space environment. He received bachelor's, master's and doctoral degrees in Aeronautics and Astronautics from MIT, and completed the Stanford Executive Program at the Stanford Graduate School of Business.

Dr. Jackson is a member of Sigma Xi, a fellow of the United Kingdom Royal Aeronautical Society (RAeS), an associate fellow of the American Institute for Aeronautics and Astronautics (AIAA), and a corresponding member of the International Academy of Astronautics (IAA). He previously served on the Sandia Corporation Board of Directors, and is a current member of the AIAA Foundation Board of Trustees, the Georgia Institute of Technology Advisory Board, the Board of Visitors for the University of Maryland Clark School of Engineering, and the Visiting Committee for the MIT Department of Aeronautics and Astronautics.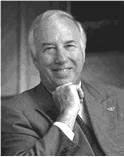 C. D. (Dan) Mote, Jr.
is President of the National Academy of Engineering and Regents Professor, on leave, from the University of Maryland, College Park.
Dr. Mote is a native Californian who earned his BS, MS, and PhD degrees at the University of California, Berkeley in mechanical engineering between 1959 and 1963. After a postdoctoral year in England and three years as an assistant professor at the Carnegie Institute of Technology in Pittsburgh, he returned to Berkeley to join the faculty in mechanical engineering for the next 31 years. He and his students investigated the dynamics, stability, and control of high-speed rotating and translating continua (e.g., disks, webs, tapes, and cables) as well as biomechanical problems emanating from snow skiing. He coined the area called "dynamics of axially moving materials" encompassing these systems. Fifty-eight PhD students earned their degrees under his mentorship.
At Berkeley, he held an endowed chair in mechanical systems and served as chair of the mechanical engineering department from 1987 to 1991 when the National Academies of Sciences, Engineering, and Medicine ranked its graduate program effectiveness highest nationally. Because of his success at raising funds for mechanical engineering, in 1991 he was appointed vice chancellor at Berkeley expressly to create and lead a $1 billion capital campaign for the campus that ultimately reached $1.4 billion.
In 1998, Dr. Mote was recruited to the presidency of the University of Maryland, College Park, a position he held until 2010 when he was appointed Regents Professor. His goal for the university was to elevate its self-expectation of achievement and its national and global position through proactive initiatives. During his tenure the number of Academy members among the faculty tripled, three Nobel laureates were recognized, and an accredited school of public health and a new department of bioengineering were created. He also founded a 130-acre research park next to the campus, faculty research funds increased by 150%, and partnerships with surrounding federal agencies and with international organizations expanded greatly. The number of students studying abroad tripled, and he created an annual open house day that has attracted over 100,000 visitors on that day, founded a charitable foundation for the campus whose board of trustees launched a $1 billion capital campaign that reached its goal, and took every student to lunch that wanted to go. The Academic Ranking of World Universities ranked the campus #36 in 2010 and its Engineering School #13 globally.
The NAE elected him to membership in 1988, and to the positions of Councillor (2002-2008), Treasurer (2009-2013), and President for six years beginning July 1, 2013. He has served on the National Academies of Sciences, Engineering, and Medicine Governing Board Executive Committee since 2009. He chaired the Academies' Committee on Global Science and Technology Strategies and Their Effects on US National Security (2009-2010), cochaired the Academies' Government-University-Industry Research Roundtable (2007-2013), and cochaired the Committee on Science, Technology, Engineering, and Mathematics Workforce Needs for the US Department of Defense and the US Industrial Base (2011-2012). He was vice chair of the Academies' Committee on the Department of Defense Basic Research (2004) and served on the Academies' committee authoring the Rising Above the Gathering Storm reports of 2005 and 2010. He was also a founding member of the FBI's National Security Higher Education Advisory Board (2005-2010).
Dr. Mote's recognitions include the NAE Founders Award, the American Society of Mechanical Engineers Medal, and the Humboldt Prize of the Federal Republic of Germany. At the University of California, Berkeley, he was honored with the Distinguished Teaching Award, Distinguished Engineering Alumnus Award, Berkeley Citation, and Excellence in Achievement Award. He is an Honorary Fellow of the American Society of Mechanical Engineers, and Fellow of the American Academy of Arts and Sciences, the American Academy of Mechanics, the Acoustical Society of America and the American Association for the Advancement of Science. He holds three honorary doctorates and two honorary professorships.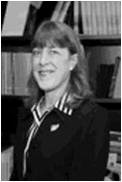 Susan Sauer Sloan (Director, Government-University-Industry Research Roundtable) joined the Academies on May 27, 2008 as Director of the Government-University-Industry Research Roundtable (GUIRR). Before assuming the role, Ms. Sloan served a six-month appointment as Executive in Residence at the Center for the Advancement of Scholarship on Engineering Education (CASEE) of the National Academy of Engineering and, for the six years prior, as Chief Executive Officer of the Global Wireless Education Consortium (GWEC), a university-industry membership organization committed to the development and incorporation of current wireless technology curricula in academic institutions worldwide.

Earlier in her career, Ms. Sloan worked as Corporate/Foundation Relations Consultant to the National Science Foundation's Division of Undergraduate Education, as Associate Director of the Master of Health Science (MHS) in Health Policy program at the Johns Hopkins University School of Public Health, as Director of Communications for Sigma-Tau Pharmaceuticals, Inc., and as Senior Program Associate for the American Association for the Advancement of Science. Sloan got her start in Washington, DC, working as a staff assistant to Representative Timothy E. Wirth (D-CO), U.S. House of Representatives.