HISTORY


The Government-University-Industry Research Roundtable (GUIRR, pronounced "gweer") is organized by the Academies and holds the distinction of being the institution's first established and oldest roundtable. It is a joint body of the National Academy of Sciences (NAS), the National Academy of Engineering (NAE), and the National Academy of Medicine (NAM). GUIRR is housed in the Division of Policy and Global Affairs (PGA).

GUIRR was created in 1984 in response to a report of the National Commission on Research that called for an institutionalized forum to facilitate dialogue among the top leaders of government and non-government research organizations. The concept of an ongoing mechanism to address controversial issues at the government-university interface in a non-adversarial setting was first proposed by the National Commission in 1980 as an innovative way of responding to potentially intractable problems.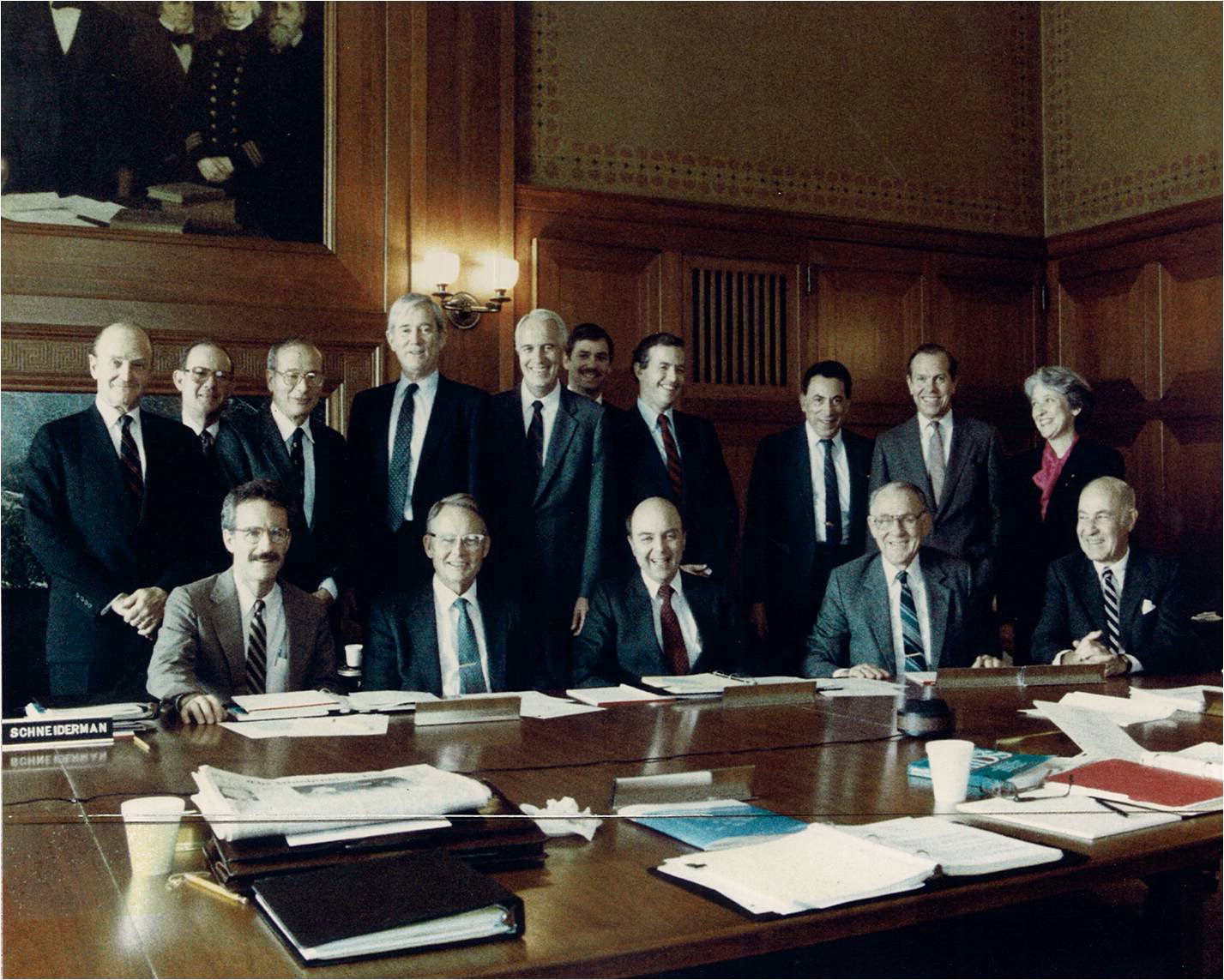 GUIRR Council, 1984



Responding to the Commission's proposal, the late Philip Handler, then President of the National Academy of Sciences, appointed an Ad Hoc Committee on Government-University Relations in Support of Science, citing "an overwhelming need for better mutual understanding among the partners" in the research enterprise. The Committee thus conceived of a forum where scientists, engineers, administrators, and policymakers could come together on an ongoing basis to discuss and take action on matters of national importance. Its primary purpose would be to achieve mutual understanding of motives, goals, and problems. It would also provide a convenient avenue for the continuous examination and reexamination of issues. As the concept of the forum was implemented under NAS auspices, industry was added to the mix to more accurately reflect the full range of relationships important in sustaining a strong scientific enterprise. The addition of industry helped spawn the group's name: Government-University-Industry Research Roundtable.



Today, a full quarter century after its founding, GUIRR continues to bring the national research leadership community – and the "three pillars" (G-U-I) – together. Through thrice annual meetings and special projects, GUIRR members work to frame the next critical question stemming from current debate and analysis, foster self-implementing activities, pursue productive collaboration across and within the sectors, and, where appropriate, help to carry awareness of national and global consequences to the wider public.

In short, GUIRR remains as viable today as it was when first established.