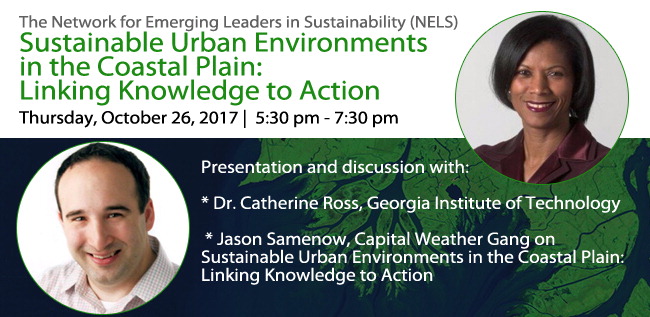 On October 26, 2017, Jason Samenow and Dr. Catherine Ross shared their experience in managing sustainability issues and described their perspective in the current policy context in the U.S.
Learn more
about the event.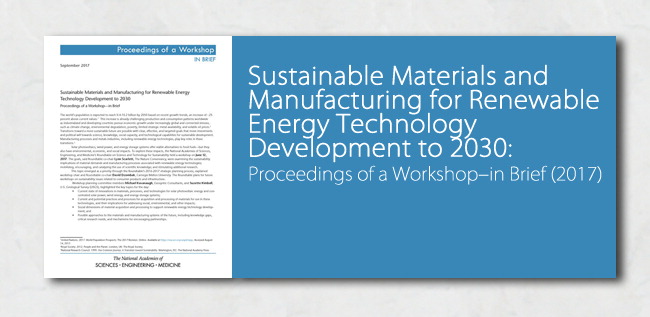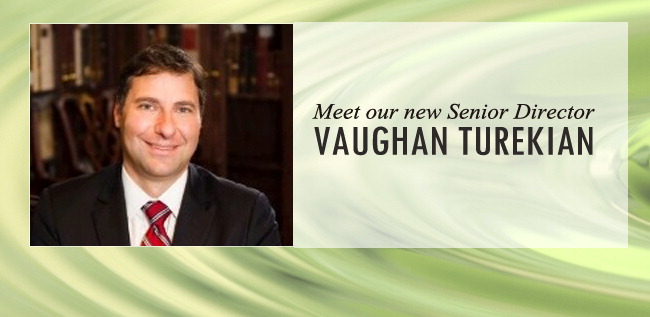 Dr. Turekian has been appointed as the Senior Director of our Science and Technology for Sustainability (STS) Program. He recently left the position of Science and Technology Adviser to the Secretary of State, which he has been since September 2015.
Read Dr. Turekian's full biography
.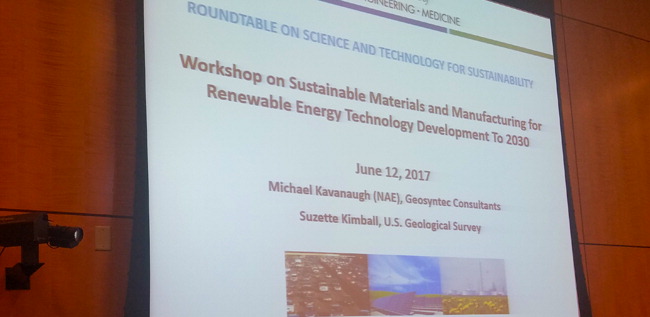 Recent Event
Sustainable Urban Environments in the Coastal Plain: Linking Knowledge to Action

NEW PROCEEDINGS OF A WORKSHOP-IN BRIEF
Sustainable Materials and Manufacturing for Renewable Energy Technology Development for 2030

Leadership
Vaughan Turekian appointed Senior Director of Science and Technology for Sustainability Program

Recent Event
Roundtable on Science and Technology for Sustainability

More...