Astronomy and Astrophysics Decadal Survey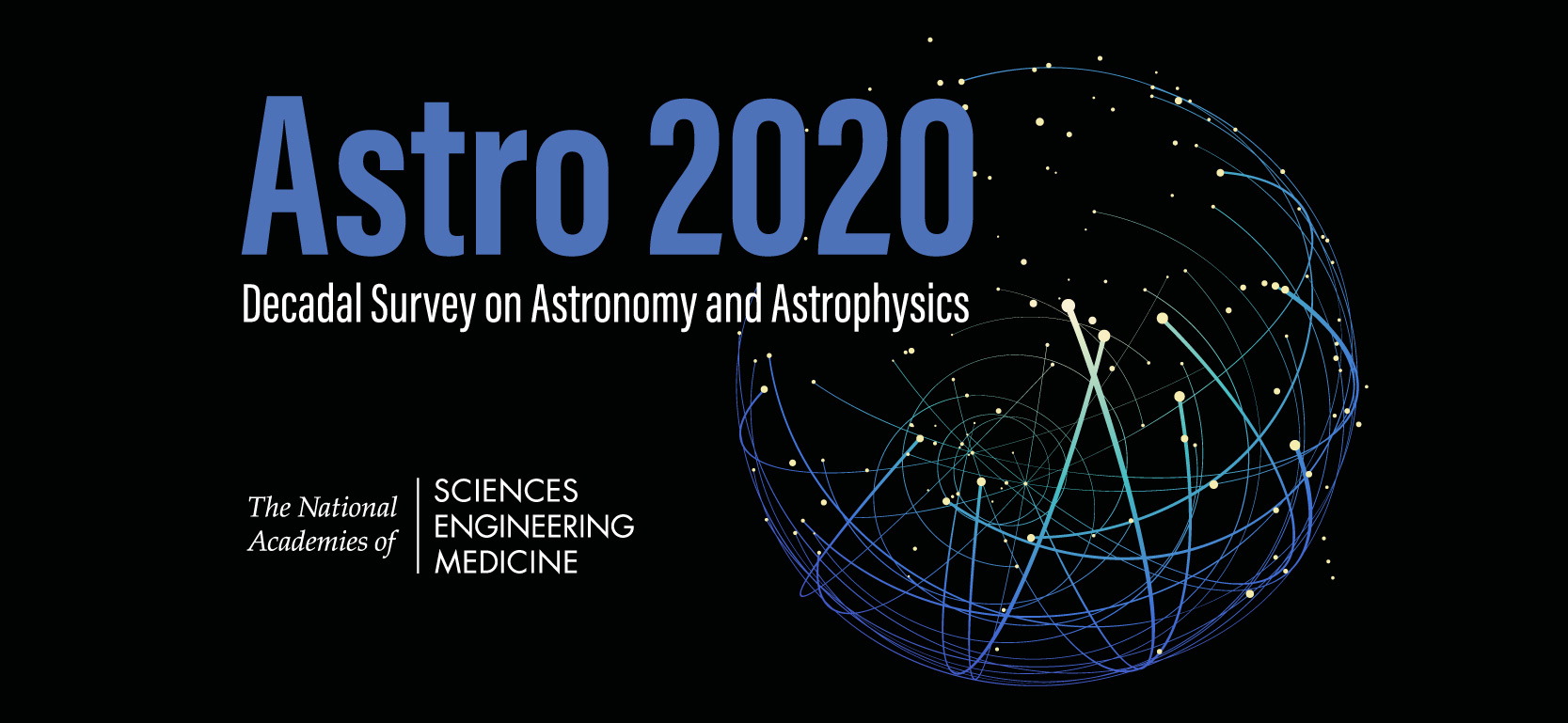 This site has moved. (Effective 5/20/19) Please visit our new site for current information about this activity.
The Decadal Survey on Astronomy and Astrophysics (Astro2020) is a partnership between the National Academies and the astronomical community to identify key priorities in astronomy and astrophysics and develop a comprehensive strategy for agency investments in the upcoming decade.
The survey, sponsored by NASA, NSF, and DOE, will be driven by input from the scientific community and serve as a guide for scientists, policy makers, and federal agencies. The final report will present a broad vision for transformative science at the frontiers of astronomy and astrophysics.