PAST WEBINARS


Federal Actions to Accelerate Innovation from Lab to Market
October 24, 2019

The Government-University-Industry Research Roundtable (GUIRR) hosted a webinar to discuss recent actions across the federal government to accelerate innovation from lab to market, with Paul Zielinski, Director for the Technology Partnerships Office at the National Institute of Standards and Technology, and Tracy Hancock, Senior Policy Advisor and White House Leadership Development Program (WHLDP) Fellow at the White House Office of Science and Technology Policy. The federal government invests approximately $150 billion each year in R&D conducted at federal laboratories, universities, and other research organizations. For America to maintain its position as the global leader in innovation, bring products to market more quickly, grow the economy, and maintain a strong national security innovation base, the President's Management Agenda includes the Lab-to-Market Cross-Agency Priority (CAP) goal to improve the transfer of federally-funded R&D from discoveries in the lab to impact on the marketplace.

Webinar Recording
Presenter slides


Partnerships for Innovation Program at NSF
September 25, 2019

Through the Partnerships for Innovation (PFI) program, the National Science Foundation (NSF) offers researchers from all disciplines of science and engineering the opportunity to perform translational research and technology development, catalyze partnerships and accelerate the transition of discoveries from the laboratory to the marketplace for societal benefit. GUIRR hosted a webinar with Jesus Soriano, Program Director for the PFI program, to discuss the challenges faced by academic institutions when trying to commercialize the output of federally funded research, and how NSF supports partnerships between academia and industry through the PFI program and other initiatives.

Webinar Recording
Presenter slides


Economic Benefits of the Global Positioning System
August 29, 2019

GUIRR hosted a webinar on the economic benefits of the Global Positioning System (GPS) with Mike Gallaher, the director of RTI International's Center for Applied Economics and Strategy. GPS delivers an extremely precise positioning, navigation, and timing signal to users around the world. Originally launched for U.S. military use, in the years since its signal was made available to the private sector, it has enabled innovators to develop a host of applications, services, and products. These advances have led to substantial gains in productivity, efficiency, and personal enjoyment. A report from RTI International estimates that GPS has generated roughly $1.4 trillion in economic benefits since it was made available for civilian and commercial use in the 1980s, and that the loss of GPS service would have a $1 billion per-day impact. This GUIRR webinar discussed the findings of the report, the methodology of the analysis, and the policy implications for security and innovation in GPS.

Webinar Recording


Fostering the Culture of Convergence in Research
July 25, 2019

GUIRR hosted a webinar to discuss how to deliberately foster the culture of convergence in research with Ann Arvin, Professor of Pediatrics and Microbiology and Immunology at Stanford University, and Gene Robinson, Director of the Carl R. Woese Institute for Genomic Biology at the University of Illinois at Urbana-Champaign.

Convergence-based research approaches are critical in solving many scientific challenges. The 2014 report Convergence: Facilitating Transdisciplinary Integration of Life Sciences, Physical Sciences, Engineering, and Beyond describes the term "convergence" as a multidisciplinary approach that melds divergent areas of expertise to form conclusions that are inaccessible otherwise. However, establishing an organization where convergence can take root involves characteristics of leadership, researchers, organizational structures, criteria to measure success, and models of funding that can pose complex structural and organizational challenges. A new proceedings summarizes an October 2018 workshop that explored efforts to promote cultures that support convergence-based approaches to research. The 2014 Convergence report served as a foundation for this workshop, allowing participants to further explore convergence as a valuable and adaptable approach to organizing research, to identify examples of progress over the past few years, and to identify a number of suggestions for future actions to strengthen convergence efforts.

Webinar Recording


Maximizing Innovation and Technology Commercialization of Federal Research Investments through the Best Practices at Innovation and Economic Prosperity Universities
April 25, 2019

GUIRR hosted a webinar to discuss a report from the University of Michigan's Economic Growth Institute assessing university collaboration and tech commercialization best practices. Research universities are the cornerstone of American innovation; the country's national competitiveness depends on these institutions to increasingly perform, translating research into the innovative products the country needs. This study investigated the best practices of 59 Innovation & Economic Prosperity (IEP)-designated universities in technology commercialization and assigned four areas of best practice: culture, champions, incentives, and collaboration. Universities with a strong cultural emphasis on lab-to-market activities promote its value across all internal departments and levels of leadership. Strong technology ecosystems are dependent upon experienced professionals moving technology forward and reducing barriers. Incentives are vital to motivate and reward new ideas; and collaborations are necessary to foster ideas and increase access to resources throughout the ecosystem. GUIRR's Megan Nicholson discussed the study's findings, which provide foundational research for how universities effectively move innovations from the lab to the market and benefit society, with Paula Sorrell and Sarah Crane of the Economic Growth Institute at University of Michigan.

Webinar Recording


QED-C: An Industry-Government Partnership to Grow a Competitive U.S. Quantum Industry
March 27, 2019

The Government-University-Industry Research Roundtable hosted a webinar to discuss the Quantum Economic Development Consortium (QED-C), which was established in 2018 by the National Quantum Initiative Act. With support from the National Institute for Standards and Technology (NIST) and more than 50 companies with a stake in quantum technologies, the QED-C mission is to strengthen U.S. leadership in the quantum technology industry. QED-C is focused on identifying and addressing enabling technology gaps, prioritizing needs for standards and performance metrics; and understanding workforce requirements. A purpose of the consortium is to inform government and academic members of the quantum community of industry priorities and needs. QED-C will also facilitate connections to enhance quantum-related research, innovation, education, and technology transfer. This webinar provided an overview of the QED-C in the context of the National Quantum Initiative through a presentation from Celia Merzbacher, the Associate Director of the Quantum Economic Development Consortium (QED-C).

Webinar Recording
Presenter slides


International Space Station National Laboratory: Your Laboratory, Your Research and Technology
January 30, 2019

The Government-University-Industry Research Roundtable hosted a webinar on the opportunities for research partnership with the International Space Station National Laboratory. The International Space Station is arguably one of humankind's greatest technical achievements—orbiting some 250 miles above our planet, traveling at 17,500 miles per hour, and continuously habiting humans in microgravity for nearly 20 years. Aside from housing astronauts who help to push the boundaries of technology and innovation, the space station has also been home to over 2,500 different science experiments that leverage the facility's unique microgravity environment. The space station is available to a myriad of government, academic, and commercial researchers all interested in looking at science through a new lens. GUIRR convened a conversation with experts from the International Space Station National Laboratory to discuss the past, present, and future of research and development taking place aboard the space station that could have impacts into the way we live here on Earth.

Webinar Recording


REACH for Commercialization™: A Program for Women Inventors
November 29, 2019

Recent data reveal that fewer than 20% of issued U.S. patents name at least one woman inventor and less than 8% of issued U.S. patents list a woman as the primary inventor. Research out of the The Ohio State University shows that the pipeline of inventors is more gender balanced, but that women drop out of the commercialization process because of systemic barriers that can be addressed. GUIRR hosted a webinar with Mary Juhas, director of the REACH for Commercialization™ program, and Ohio State ADVANCE Entrepreneur-in-Residence, Caroline Crisafulli to discuss how to dismantle these systemic barriers for women innovators and to address this persistent gender gap across academia, industry, and government.
REACH for Commercialization™ is a program developed at The Ohio State University. The cohort-based model was first introduced in 2010 under the support of the National Science Foundation's ADVANCE Institutional Transformation program. The program has been expanded and refined to offer personalized consultation. The engagement of an entrepreneur-in-residence and development of a close partnership with Rev1Ventures, an investor startup studio, have resulted in a significant increase in commercialization activity.

Webinar recording


Developing Biomarkers for Neurological Disorders and Pain
October 30, 2018

GUIRR hosted a webinar on the NINDS Neuroscience and NIH HEAL Biomarker Programs, with the Director, Mary Ann Pelleymounter. This webinar provided an overview of the NINDS Neuroscience Biomarker Program along with general guidance for applications, and highlighted special biomarker initiatives for pain indications as part of the NIH HEAL (Helping to End Addiction Long-Term) Initiative.
Biomarkers are essential tools for the discovery and development of therapeutics, allowing improved and better informed clinical trial design. Biomarkers facilitate the evaluation of therapeutic intervention on disease progression or recurrence, and are also being used to improve early diagnosis and therapeutic outcomes in cases where disease manifestation could be significantly weakened with treatment. However, few biomarkers progress beyond discovery to clinical practice, and robust, well-validated biomarkers for use in Phase II clinical trials remain scant. The goal of the NINDS Neuroscience Biomarker Program is to promote and develop strong candidate biomarkers of neurological disease toward clinical use. The NIH HEAL Biomarker initiative is intended to promote the discovery and validation of strong candidate biomarkers and endpoints for pain that can be used to facilitate the development of non-addictive pain therapeutics.

Webinar recording
Presentation slides


Scientific Integrity Principles and Best Practices Across the Scientific Enterprise
September 20, 2018

Scientific integrity is of utmost importance for all facets of the scientific community, yet issues continue to be widespread. The Scientific Integrity Consortium recently brought together representatives from multiple sectors to consider a set of principles and best practices to be used broadly across all scientific disciplines as a mechanism for community consensus on scientific integrity standards. GUIRR hosted a webinar with two members of the Consortium, Cathie Woteki and Sarah Rovito, to discuss the agreed upon principles and best practices and the recommended actions that will help implement them. The Scientific Integrity Consortium, convened by ILSI North America, represents four U.S. and three Canadian government agencies, eleven professional societies, six universities, and three nonprofit scientific organizations. In 2017 the group gleaned input from individual sectors and scientific disciplines to develop two principles and nine best practices to help strengthen policies already in place, aid in the development of new policies, and raise the importance of creating a culture in the scientific community that upholds scientific integrity. The Consortium seeks input from listeners on possibilities for influencing the development of standards by academic institutions, scientific organizations, and relevant government agencies.

Webinar Recording


Preventing Sexual Harassment in Academia and Beyond
August 30, 2018

The National Academies' Committee on Women in Science, Engineering, and Medicine recently released a study on the sexual harassment of women in academic sciences, engineering, and medicine, specifically looking at how it affects the recruitment, retention, and advancement of women in these fields. The report examines the factors that predict high rates of sexual harassment and includes recommendations for addressing and preventing sexual harassment. Evidence reviewed in the study shows that organizational climate is the strongest predictor of sexual harassment in an environment and that it can either encourage or discourage sexually harassing behavior. GUIRR hosted a webinar with two members of the authoring committee—Gilda Barabino, dean of the Grove School of Engineering at the City College of New York, and Vicki Magley, professor in the Department of Psychological Sciences at the University of Connecticut—to discuss why addressing organizational climate is important to preventing sexual harassment and how certain policies and strategies recommended in the report can be applied in academia and industry to prevent sexual harassment.

Webinar Recording
Presentation slides


Public-Private Partnerships Supporting P-TECH Schools
July 25, 2018

The Government-University-Industry Research Roundtable hosted a webinar to discuss the P-TECH 9-14 School Model, which was started by IBM, the New York City Department of Education, and the City University of New York to support and prepare students in STEM disciplines for the contemporary workforce. The first P-TECH school in Brooklyn has become a model for industry-led investments in education, offering students advanced training in high-growth fields like IT, advanced manufacturing, and healthcare by combining a high school diploma, a no-cost, two-year college degree, and workplace experiences like mentorship and internships in a single six-year program. This approach – now implemented in 90 schools across eight states and four countries – is becoming an aspirational model for public education, especially as college costs continue to soar and college success remains a major challenge for many Americans. GUIRR's program officer, Megan Nicholson, talked with Grace Suh, Director of Education and Corporate Citizenship at IBM, to discuss the P-TECH model and what the corporate, K-12, university, and government partners behind it have learned since its start in 2011.

Webinar Recording


Breakout Labs' Support for Deep Technology
June 28, 2018

GUIRR hosted a webinar to discuss Breakout Labs, a revolving fund and program within the Thiel Foundation that uses philanthropy to support early-stage, deep technology companies across the United States. Breakout Labs began in 2011 as an experiment to catalyze what the organization considers are critical vehicles for translating scientific discovery into economic drivers of a better society, i.e. startups led by scientist-entrepreneurs. Since inception, Breakout Labs has invested in 42 deep technology companies from diverse disciplines. In addition, Breakout Labs has spent an additional similar sum on noninvestment related activities in support of its companies. GUIRR's program officer Megan Nicholson and Hemai Parthasarathy, Scientific Director for Breakout Labs discussed aspects of the program and process and the lessons the organization has learned since its creation about supporting early-stage technologies with philanthropic funds.

Webinar Recording
Presentation slides


Connecting Research to Policy: The Broadband Research Initiative at the Pew Charitable Trusts
May 30, 2018

Whether paying bills, earning a degree, or staying in touch with family and friends, our daily activities—either for convenience or out of necessity—are increasingly conducted online. Despite the growth of digital services, the FCC estimates that about 25 million Americans lack access to reliable high-speed broadband at home, and community anchor institutions across the country, including schools and hospitals, are similarly unconnected. Various levels of government have tried to close this gap, but increasing the number of "last mile" connections—the link to an end user at a home, school, or hospital—remains challenging. A new project at the Pew Charitable Trusts will provide research to help enhance broadband connectivity data-gathering efforts and examine promising state practices for expanding access in different areas and under different regulatory environments. GUIRR hosted a webinar with Kathryn de Wit of the Pew Charitable Trusts as she discusses this new initiative, the data challenges, and efforts to connect research to policy.

Webinar Recording
Presentation slides


Journal of Science Policy and Governance
April 26, 2018

Established in 2011 by science policy leaders and young scholars, the Journal of Science Policy & Governance is an independent and non-profit peer review publication—by and for— students, policy fellows, and young professionals around the world who are interested in contributing to policy debate at the intersection of science, technology, and innovation. The journal has published 14 volumes to-date and continues to serve as a vehicle for young people to bolster their research and writing credentials in science and technology policy. GUIRR hosted a webinar on JSPG with its CEO, Shalin Jyotishi, and Gary Kerr, the Journal's Senior Director of Operations and International Outreach and former Editor-in-Chief.

Webinar Recording
Presentation slides


Putting Science to Work for Women's Health
March 23, 2018

Janine Clayton, M.D., NIH Associate Director for Research on Women's Health and Director, Office of Research on Women's Health (ORWH), will discuss ORWH's vision for women's health research in 2018 and beyond. Health trends of U.S. women have fallen behind those of women in peer countries and U.S. men, highlighting the need for ORWH's new strategic vision. GUIRR hosted a webinar with Dr. Clayton to talk about how ORWH is working across NIH's Institutes and Centers to enhance and expand women's health research. Dr. Clayton discussed other major facets of ORWH's mission, including: helping to ensure that women are appropriately represented in NIH-funded clinical research; and improving the advancement of women in biomedical careers.

Webinar Recording
Presentation slides


Information Technology and the U.S. Workforce
February 27, 2018

Technological advances can create enormous economic and other benefits, but can also lead to significant changes for workers. IT and automation can change the way work is conducted, by augmenting or replacing workers in specific tasks. This can shift the demand for some types of human labor, eliminating some jobs and creating new ones. A 2017 National Academies report, "Information Technology and the U.S. Workforce" explores the interactions between technological, economic, and societal trends and identifies possible near-term developments for work. This report emphasizes the need to understand and track these trends and develop strategies to inform, prepare for, and respond to changes in the labor market. GUIRR hosted a webinar with the report's co-chairs, Erik Brynjolfsson of MIT and Tom Mitchell of Carnegie Mellon University, to discuss its considerations and recommended research pathways for the future.

Webinar Recording
Presentation Slides


Tech Transfer Evolution: Driving Economic Prosperity
January 17, 2018

Universities are moving beyond a revenue-driven, transactional technology transfer approach and integrating the efforts of technology management offices into the broader engagement activities of institutions. Universities are becoming active in regional and national innovation ecosystems, preparing students for today's disruption economy, and driving economic and social prosperity. In response, technology transfer must connect with institutions' work to be engaged in economic, community, and talent development. GUIRR hosted a webinar to discuss the findings and recommendations of a report from the Tech Transfer Working Group of the Association of Public and Land-grant Universities on how university leaders and governing boards should think about purposes and success indicators for university engagement in innovation and technology transfer.

Webinar Recording
Presentation Slides


NCI's Cancer Moonshot
November 30, 2017

The National Cancer Institute convened the Blue Ribbon Panel (BRP) in 2016 to assess the state of the science in specific areas and identify major research opportunities that could uniquely benefit from the support of the Beau Biden Cancer Moonshot Initiative and could lead to significant advances in our understanding of cancer and in how to intervene in its initiation and progression. The resulting BRP recommendations focused on areas in which a coordinated effort could profoundly accelerate the pace of progress in the fight against cancer. The 21st Century Cures Act was signed into law in December 2016 dedicating new funds to support efforts associated with the Beau Biden Cancer Moonshot Initiative, allowing the NCI to identify new research funding opportunities that directly address the goals of the BRP recommendations. GUIRR hosted a webinar to discuss the background, implementation, and funding opportunities of the National Cancer Institute's Cancer Moonshot with Christine Siemon, Scientific Program Specialist at NCI.

Webinar Recording
Presentation Slides


Assessing the Advanced Research Projects Agency-Energy
October 24, 2017

In June 2017 the Board on Science, Technology, and Economic Policy (STEP) released a detailed examination of the Advanced Research Projects Agency – Energy (ARPA-E). The report appraises the appropriateness and effectiveness of ARPA-E's processes and operations to achieve its mission and goals. It also presents a retrospective and technical assessment of ARPA-E. The study's committee of experts relied on quantitative and qualitative analyses to develop a set of findings and recommendations to the agency and to Congress. GUIRR hosted a webinar with two members of the study committee, John Wall of Cummins, Inc. and Lou Schick of New World Capital Group, and the Study Director, Paul Beaton, to discuss the report's findings and recommendations.

Webinar Recording
Presentation Slides


OnPAR: A New Funding Paradigm
September 28, 2017

OnPAR is an initiative from Leidos Life Sciences in partnership with National Institute of Health (NIH) to provide investigators a funding opportunity for their highly scored, unfunded applications. The primary goal of OnPAR is to connect funders with unfunded research applications. OnPAR matches these applications with non-government organizations (NGOs). OnPAR members (NGOs) are private foundations, pharmaceuticals, and private funds that will be looking at submitted public abstracts. This service is free for all investigators worldwide, and investigators do not have to re-write the unfunded application. GUIRR hosted a webinar with Martin Duenas, Director of the Health Research Management Practice (HRMP) at Leidos to discuss the program.

Webinar Recording
Presentation Slides


Gender in the Global Research Landscape
July 20, 2017

Elsevier recently released a comprehensive report on research performance through a gender lens, called Gender in the Global Research Landscape, which spans 20 years, 12 geographies, and 27 disciplines. This global study draws upon data and analytics, a unique gender disambiguation methodology, and involvement of global experts.GUIRR hosted a webinar to discuss the findings of the report and subsequent institutional actions to advance gender balance in research through collaboration and partnership with the reports' authors, Holly Falk-Krzesinski and Rachel Herbert of Elsevier, with a response from Chris Sahley, Professor and Special Advisor to the Provost on Gender Equity at Purdue University. This is the second webinar in our summer mini-series highlighting GUIRR University-Industry partner engagement.

Holly Falk-Krzesinski and Rachel Herbert's Presentation Slides
Chris Sahley's Presentation Slides
Webinar Recording


Addressing Global Challenges through Partnership: The Mars, Incorporated and UC Davis Relationship
June 15, 2017

GUIRR held a webinar with Harold Schmitz, Chief Science Officer at Mars, Inc., and Robert Powell, Professor and Chair of the Department of Chemical Engineering and Materials Science at UC Davis, for a discussion of the longstanding institutional partnership between Mars and UC Davis. What are the mutual benefits of the partnership, and how has the relationship evolved over time? This is the first webinar in a summer mini-series highlighting university-industry partnerships participating on the Government-University-Industry Research Roundtable.

Webinar Recording


Highly Integrative Basic and Responsive Research (HIBAR): Partnerships for Discovery & Innovation
May 22, 2017

Academic, business, and government leaders are developing fresh research strategies to promote innovation and discovery. Their shared goal, building off strong historical precedents, is to achieve the twin-win of breakthrough research and societal benefits. Fundamental research carefully linked to real-world problem contexts appears to produce stronger theories and more societally valuable results. The term Highly Integrative Basic and Responsive (HIBAR) Research conveys these ambitious aspirations. GUIRR hosted a webinar with Dan Sarewitz, Co-Founder and Co-Director of the Consortium on Science, Policy, and Outcomes at Arizona State University, and Ben Sheiderman, Distinguished University Professor of Computer Science at the University of Maryland, to consider strategies to more reliably produce HIBAR research: (1) Partnerships with business and government (cities, counties, state, federal), as well as non-governmental organizations (NGOs) and (2) Policy changes to campus hiring/tenure/promotion rules so as to support teamwork and problem orientation that includes off-campus partnerships and on-campus collaborations.

Webinar Recording
Presentation Slides


The NIH Microphysiological Systems Program: Tissues-on-chips for Drug Safety and Efficacy Studies
April 24, 2017

Approximately 30% of drugs fail in human clinical trials due to adverse reactions despite promising pre-clinical studies, and another 60% fail due to lack of efficacy. To address this challenge in drug development, the NIH Tissue-on-Chips program is developing alternative approaches for more reliable readouts of toxicity or efficacy for promising therapeutics. Tissue-on-chips are bioengineered microphysiological systems utilizing chip technology and microfluidics that mimic tissue cytoarchitecture and functional units of human organs. These microfabricated devices are also proving to be useful for modeling human diseases, and for studies in precision medicine and environment exposures. GUIRR hosted a webinar with Dan Tagle, Associate Director of Special Initiatives for the National Center for Advancing Translational Sciences at the National Institutes of Health to discuss the collaborative mission and structure of the Tissue Chip for Drug Screening Program.

Webinar Recording


Women, Minorities, and Persons with Disabilities in Science and Engineering
March 29, 2017

Women, Minorities, and Persons with Disabilities in Science and Engineering serves as the federal government's most comprehensive look at the participation of underrepresented populations in science and engineering (S&E). The latest report provides detailed information about the three groups named in its title. Among its findings: Women earn about half of S&E bachelor's degrees but their representation varies widely by field, ranging from 70 percent in psychology to 18 percent in computer sciences. Despite two decades of progress, a wide gap in educational attainment remains between Hispanics, blacks, and American Indian or Alaska Natives and their white or Asian counterparts. At every level, underrepresented minority women earn a higher proportion of degrees than their male counterparts.
In 2015, scientists and engineers had a lower unemployment rate than the general U.S. population (3.3 percent versus 5.8 percent), although the rate varied among groups (2.8 percent among white women in S&E but 6.0 percent for underrepresented minority women). Persons with disabilities are as likely as those without disability to enroll in S&E fields; they are more likely to be unemployed. The report is congressionally mandated; its primary purpose is to serve as an information resource with no recommendations about policies or programs. GUIRR hosted a webinar with Emilda Rivers, Deputy Director of the National Center for Science and Engineering Statistics at the National Science Foundation, and her NCSES team to consider the findings of the report.

Webinar Recording
Presenter Slides


Rebuilding Our Innovation Infrastructure for the 21st Century
February 15, 2017

The 20th century U.S. research enterprise, shaped by titan corporate research labs and wartime industrial policy, gave birth to a technology revolution that now fuels our modern society and economy. But the world has changed. We have witnessed a disappearance of the large-scale corporate R&D model, alongside a powerful rise in academic research and venture-capital driven innovation. In many ways, today's research environment is more vibrant than ever. But a critical rift has emerged between research and application, leaving today's top science innovators homeless and endangered. Our capacity for scientific discovery and invention is stronger than ever, but our innovation infrastructure is in need of an upgrade. Most critically, we must re-invest in cultivating talent and institutions aimed at translating science into practical application. Cyclotron Road is creating a new institutional home for the next generation of science innovators that can address society's most pressing problems. GUIRR hosted a webinar with Ilan Gur, Founding Director of Cyclotron Road, to discuss how the organization empowers innovators to address 21st century research and technology challenges.

Webinar Recording
Presentation Slides


Making and Makerspaces in Education: Resources for Innovative Learning
January 24, 2017

With an emphasis on creating, designing, iterating, and sharing, makerspaces in educational settings have garnered acclaim for being antithetical to traditional models. GUIRR held a webinar to consider guiding questions and important resources for thinking through the design, organization, and management of an educational makerspace with Jessica Parker, Director of Community and Learning, and Stephanie Chang, Director of Programs, both from Maker Education Initiative.

Webinar Recording
Presentation Slides


Enhancing National Laboratory Partnership and Commercialization Opportunities
December 15, 2016

Partnerships with industry and the promotion of technology transfer and commercialization are increasingly important in insuring the widespread dissemination and deployment of national laboratory innovations. To enhance industry partnerships, technology transfer and commercialization, Argonne National Laboratory (Argonne) contracted with Innovation Associates of Reston, VA to identify exemplars from national laboratories that could serve as models for Argonne and other national laboratories in a recent report, Enhancing National Laboratory Partnership and Commercialization Opportunities. GUIRR hosted a webinar with Diane Palmintera, President of Innovation Associates, to discuss programs and practices at the national laboratories and universities identified in the report that positively leverage national resources to drive innovation.

Webinar Recording
Presentation Slides


From Idea to Impact: Highlights of VentureWell's Initiatives to Develop Innovation Ecosystems
November 17, 2016

Successful startups rarely emerge in a vacuum. A healthy environment for science and technology based startup creation is one connected to networks comprised of researchers, faculty, mentors and peer innovators. For over 20 years, VentureWell has fostered new ventures from an emerging generation of inventors. Supporting and developing innovation and entrepreneurship ecosystems has been critical to the organization's mission and success. From faculty and institutional development programs to workshops and conferences, VentureWell's initiatives engage innovators at every stage with the resources to bring their ideas to market impact. With the support of their partners, VentureWell has worked with thousands of innovators, provided $10 million in grants to impact I&E educational networks, and over $10 million in grants to support teams of student inventors and entrepreneurs through training and mentorship programs. To date, 750 ventures that have raised over a half a billion dollars in private capital have emerged from these grants, training programs, and through improved access to innovation ecosystems. GUIRR hosted a webinar with VentureWell founder and President Phil Weilerstein to learn more about how their work has impacted the innovation ecosystems that support inventors and entrepreneurs and how your institution or ecosystem can get involved.

Webinar Recording
Presentation Slides


Celebrating Scientific Success Stories with the Golden Goose Award
October 27, 2016
The Golden Goose Award honors the researchers behind silly, odd, or obscure-sounding U.S. federally funded research that has returned serious benefits to society. The Award tells the stories behind these advances to highlight the non-linear, often serendipitous paths from curiosity to discovery to innovative solutions and technologies that have improved each and every one of our lives. GUIRR hosted a webinar to discuss the history of the Award beginning with its founding at the urging of U.S. Rep. Jim Cooper (D-TN) in 2012, to demonstrate how the award highlights amazing stories through some examples, and to discuss ways you can be involved through e.g., nomination and sponsorship.


Webinar Recording
Presentation Slides
Promising Practices for Strengthening the Regional STEM Workforce Development Ecosystem
September 27, 2016

The number of occupations requiring STEM capabilities is growing: between 2003 and 2010 the number of workers reporting that their job requires at least a bachelor's-degree level of facility in STEM increased 28 percent, from 12.9 million to 16.5 million. The breadth and the depth of student experiences in STEM courses, labs, and applied learning activities ensures that they move into their careers with the skills necessary to help meet a region's STEM workforce needs. When businesses work in collaboration with colleges, universities, and other community stakeholders, opportunities are bolstered for students to gain the full range of valuable skills the market demands. GUIRR hosted a webinar with committee co-chair Dick Celeste, former Governor of Ohio, and committee member Susan Lavrakas, from the Aerospace Industries Association, as they discuss the findings and recommendations of a new report by the National Academies of Sciences, Engineering, and Medicine, Promising Practices for Strengthening the Regional STEM Workforce Development Ecosystem.

Webinar Recording
Presentation Slides


5G and Next Generation Wireless
August 24, 2016

The development of next generation wireless networks is of significant interest to governments, universities, and industry in the United States and globally, as stakeholders envision 5G networks will enable faster, less costly, and more reliable connections to support everything from the Internet of Things expansion to the security of the nation's critical infrastructure systems. GUIRR held a webinar with Doug Brake, telecommunications policy analyst at the Information Technology and Innovation Foundation, to discuss the policy recommendations in his recent report, 5G and Next Generation Wireless: Implications for Policy and Competition.

Webinar Recording
Presentation Slides


I-Corps at the National Institutes of Health
July 21, 2016

Based on the highly successful NSF I-Corps program, the I-Corps at NIH curriculum is designed to provide scientists from NIH SBIR funded companies with real-world, hands-on entrepreneurship training, facilitated by domain experts from the biotech sector. This new program seeks to accelerate the development and commercialization of new products and services arising from projects supported by currently funded NIH Small Business Innovation Research (SBIR) and Small Business Technology Transfer (STTR) awards. In particular, the I-Corps program is designed to support training that will help project teams at NIH-funded small businesses overcome key obstacles along the path of innovation and commercialization.
Representatives from the National Cancer Institute SBIR Development Center spoke with GUIRR about I-Corps at NIH and additional resources from NIH. The NCI SBIR Development Center provides funding, mentoring and networking assistance to small businesses that demonstrate promising next-generation cancer cure technologies, with the ultimate goal being successful commercialization and life-changing public benefit. The webinar also covered SBIR/STTR program eligibility requirements, NIH funding opportunities, and new NCI Investor Initiatives to help SBIR-funded companies to connect with investors, venture capitalists, strategic partners, and business leaders from the biotech and pharmaceutical industries.

Webinar Recording
Presentation Slides


Smart Communities: Intelligent Space and Responsive Design
June 16, 2016

GUIRR hosted a webinar with Brad Lukanic and Tim Swanson of Cannon Design to discuss how the advancement in and cross-pollination among education and industries fosters an evolved thinking and inspired leadership focused on building, and at times changing past business models, to transform the built environment.

Webinar Recording


U.S. Census Bureau's Innovation Measurement Initiative
May 25, 2016

Ron Jarmin is the Assistant Director of Research and Methodology at the U.S. Census Bureau and also leads the agency's Innovation Measurement Initiative (IMI), which seeks to integrate university data on federally funded research with Census Bureau data assets. GUIRR hosted a webinar with Ron to discuss the IMI and why the Census Bureau is interested in helping to address the data gaps in the measurement of innovation and its relationship to economic growth.

Webinar Recording
Ron Jarmin's Presentation Slides


The Maker Movement and Regional Innovation Ecosystems
April 27, 2016

The Maker Movement is expected to transform opportunities for students, entrepreneurs, and citizens to access new technologies and tools for design and manufacturing. President Obama launched the Nation of Makers initiative in 2014, and in June of this year the administration will celebrate another National Maker Faire to celebrate makers and makerspaces all over the country. GUIRR hosted a webinar to discuss the state of the Maker Movement and its impact on education, regional innovation ecosystems, and economic growth with Teresa Sappington, Albert Einstein Distinguished Educator Fellow in the Office of Maker Caucus Co-Chair, Congressman Mark Takano, and Jim Woodell, the Vice President for Economic Development and Community Engagement at the Association for Public and Land-Grant Universities (APLU).

Webinar Recording
Teresa Sappington's Presentation Slides
Jim Woodell's Presentation Slides


Foundation for Food and Agriculture Research
March 24, 2016

The Foundation for Food and Agriculture Research builds unique partnerships to support innovative and actionable science addressing today's food and agriculture challenges. Leveraging public and private resources, FFAR will increase the scientific and technological research, innovation, and partnerships critical to enhancing sustainable production of nutritious food for a growing global population. GUIRR held a webinar with the Executive Director of the Foundation for Food and Agriculture Research, Sally Rockey, to discuss the foundations programs and how its mission advances government-university-industry collaborations in the food and agriculture sector.

Webinar Recording
Presentation Slides


R&D Budget and Policy Update
February 29, 2016

GUIRR hosted a discussion on the President's FY2017 R&D budget request and relevant science and technology legislative priorities with Matt Hourihan, Director of the AAAS R&D Budget and Policy Program, and Jim Jensen, the Executive Director of the Office of Congressional and Government Affairs at the Academies.

Webinar Recording
Matt Hourihan Presentation Slides


Manufacturing and Innovation: Making Value for America
January 19, 2016

The National Academy of Engineering's report "Making Value for America: Embracing the Future of Manufacturing, Technology, and Work" examines the challenges and opportunities of globalization, developments in technology, and new business models that are transforming design, manufacturing, and distribution processes. The report offers recommendations for collaborative actions between government, industry, and education institutions to help ensure that the U.S. thrives amid global economic changes and remains a leading environment for innovation. GUIRR hosted a webinar with two contributors to the report - Nick Donofrio, study committee chair and former Executive Vice President of Innovation and Technology at IBM, and Larry Burns, Professor of Engineering Practice at the University of Michigan and former General Motors Corporate Vice President of R&D and Planning - to discuss the report and its implications for U.S. manufacturing and innovation.

Webinar Recording
Nick Donofrio Presentation Slides
Larry Burns Presentation Slides


What Economics and Policy Can Learn from Engineering Design
December 9, 2015

Guru Madhavan is a biomedical engineer, Senior Program Officer at the National Academies, and author of the recent book Applied Minds: How Engineers Think. Guru joined us in the studio to discuss how the application of concepts including optimization, reliability, and efficiency can help inform and enhance approaches in economics and public policy to solve the world's most difficult questions. Guru's narrative style helps highlight the connections between engineering and economics, in pursuit of what he refers to as a balance of "empathy and rationality."

Webinar Recording


Women in STEM Education and Careers
November 18, 2015

A report from the American Association for University Women, called Solving the Equation: The Variables for Women's Success in Engineering and Computing, asks why there are still so few women in the critical fields of engineering and computing, and explains what we can do to make these fields open to and desirable for all employees. GUIRR held a webinar to discuss the report and the state of women in STEM with the report's author, Catherine Hill, Vice President for Research at AAUW, and Catherine Didion, Director of the Consortium on Women in Science, Engineering, and Medicine at the National Academies.

Webinar Recording
Presentation Slides


DARPA's Tactical Technology Office
October 22, 2015

The Tactical Technology Office (TTO) of the Defense Advanced Research Projects Agency (DARPA) develops system and subsystem level technologies that enable revolutionary improvements to the efficiency and effectiveness of military platforms. Specifically, TTO focuses on Ground Systems, Maritime and Undersea Systems, Air Systems, and Space Systems. As a part of the process, the office is soliciting executive summaries, white papers and proposals for advanced research, development and demonstration of innovative systems for military missions in those focus areas. GUIRR was joined by the director of TTO, Dr. Bradford Tousley, who gave us an overview of TTO, and provided insight into how interested parties can do business with DARPA.

Webinar Recording
Presentation Slides


Tech-to-Market Best Practices at ARPA-E
September 15, 2015

ARPA-E is catalyzing the development of early stage transformational energy technologies to create a more secure, affordable, and sustainable American energy future. However, these technologies can only have a significant impact if they are adopted and commercialized. The Tech-to-Market team within ARPA-E was created to support project teams with their commercialization efforts and help drive these disruptive technologies towards the market. In this webinar we spoke with Dave Henshall, Deputy Director for Commercialization at ARPA-E, about the agency's strategy and methods for the commercialization needs for disruptive energy technologies.

Webinar Recording
Presentation Slides


Approaches to Climate Intervention
August 19, 2015

Climate intervention is no substitute for reductions in carbon dioxide emissions and adaptation efforts aimed at reducing the negative consequences of climate change. However, as our planet enters a period of changing climate never before experienced in recorded human history, interest is growing in the potential for deliberate intervention in the climate system to counter climate change. GUIRR hosted a webinar with Marcia McNutt, Editor-in-Chief of Science, and Ken Caldeira, Senior Climate Scientist at the Carnegie Institution for Science at Stanford, to discuss approaches to climate intervention within the context of the findings of two Academies' reports released in February 2015 on the potential impacts, benefits, and costs of two approaches to climate intervention: carbon dioxide removal and reflecting sunlight to cool the earth.

Webinar Recording
Presentation Slides


NIH CounterACT U54 Research Centers of Excellence
July 17, 2015

The NIH Countermeasures Against Chemical Threats (CounterACT) program supports research on the development of new and improved medical countermeasures designed to prevent and treat the conditions caused by acute exposure to chemical agents. The NIH CounterACT research network conducts basic and translational research aimed at the discovery and/or identification of better therapeutics for treating chemical injury. The network includes Research Centers of Excellence, individual research projects, contracts, and other programs. Currently the NIH is soliciting proposals for new or renewal U54 Research Centers of Excellence. This webinar provided information on preparing research proposals, including information on eligibility, scientific scope, Center structure, application instructions, and grants management.

Webinar Recording
Presentation Slides


The Future of Mineral Resources and the Products That Require Their Capabilities
June 5, 2015

Steve Duclos, Chief Scientist at General Electric Global Research Center and Tom Graedel, Professor and Director of the Center for Industrial Ecology at Yale University joined GUIRR for a webinar presenting an update on the situation revolving around scarce materials in terms of availability, usage, and life-cycle, and the status of key mineral resources around the world. The presenters discussed what one major corporation has done to create a validated process for addressing the mineral resource supply and utilization issues facing the world in the next few decades.

Webinar Recording
Steve Duclos, GE Presentation Slides
Tom Graedel, Center for Industrial Ecology Presentation Slides


America's Knowledge Economy: A State by State Review
April 27, 2015

GUIRR hosted a webinar featuring Elsevier's newly released report. Elsevier in partnership with the Council of State Governments, provide for the first time a data driven assessment of every state's comparative knowledge economy advantages based on the research conducted and new knowledge it produces. It is important that local universities, businesses, government agencies, not-for-profit incubators and economic development organizations recognize what they are doing best to collaborate and coordinate on maximizing those advantages. Research plays a key role in defining a state's future economic prosperity. From Silicon Valley to Silicon Alley in New York, the Research Triangle in North Carolina to Kendall Square in Boston/Cambridge, there are countless examples over the past several decades of how research drives innovation, attracts jobs, and fosters economic growth. States with strong research ecosystems are able to attract, grow, and retain large, innovative companies and high-wage jobs. Firms seek to co-locate next to universities and other highly innovative firms within the same or complementary industries to benefit from knowledge spillovers.
Webinar Recording
Presentation Slides

DOE's Better Buildings Challenge
March 24, 2015

GUIRR hosted a webinar on the Better Buildings Challenge which supports commercial and industrial building owners by providing technical assistance and proven solutions to energy efficiency. The program also provides a forum for matching Partners and Allies to enhance collaboration and problem solving in energy efficiency. Both Partners and Allies are publically recognized for their leadership and innovation in energy efficiency. The Better Buildings Challenge brings together stakeholders from government, industry and universities to identify mechanisms for increasing energy efficiency and lowering cost. Learn about this multifaceted program and how it spurs on cross-sector collaboration.

Webinar Recording
Presentation Slides


The Postdoctoral Experience Revisited
March 6, 2015

GUIRR hosted a webinar on this newly released NRC report. The presentation first summarized general facts regarding postdoctoral fellows, including the large and growing population of postdoctoral researchers, the spread of postdoctoral positions from physical and biomedical sciences to other fields such as engineering, the humanities and social sciences, the relatively low pay postdoctoral fellows receive and the fact that many postdoctoral fellows end up working in non-research positions. The data come primarily from the Survey of Earned Doctorates, the Survey of Doctorate Recipients and the Survey of Graduate Students and Postdoctorates in Science and Engineering. The presentation also discussed the six main recommendations made by the committee, the types of actions required to implement them, and, especially with regard to the recommendation regarding compensation, the rationale for the recommendation. The six relate to (1) period of service, (2) title, (3) career development, (4) compensation, (5) mentoring, and (6) data collection.

Webinar Recording
Presentation Slides


Fostering Collaboration Among our Nation's Federal Labs, Industry, and Research Oriented Universities
January 21, 2015

GUIRR featured Wes Jurey, President and CEO of the Arlington, Texas Chamber of Commerce and Co-Founder of the Center for Innovation (CFI), a catalyst for technology based economic development. The Center for Innovation (CFI) works with eleven US Federal Agencies under various Federal Partnership intermediary agreements, facilitating and enabling the integration of industry, academic, and government research and discovery with venture capital and talent & know how. CFI is focused on the commercialization of technology-based research outcomes from federal labs, universities, and industry, supporting the evolutionary development of integrated industry clusters. This webinar discussed the role that CFI plays in lowering the barriers to cross-sector collaboration.

Webinar Recording
Presentation Slides


NIH & the BRAIN Initiative
December 17, 2014

GUIRR hosted a webinar on the BRAIN Initiative (Brain Research through Advancing Innovative Neurotechnologies). This initiative is part of a Presidential focus aimed at revolutionizing our understanding of the human brain. Despite the many advances in neuroscience, the underlying causes of most neurological and psychiatric conditions remain largely unknown due to the vast complexity of the human brain. The Initiative is intended to accelerate the development of new technologies to help researchers produce dynamic pictures of the brain that show how individual brain cells and complex neural circuits interact. This webinar discussed the BRAIN Initiative and describe how different sectors are involved.

Webinar Recording
Presentation Slides


NINDS CREATE Bio Program
November 14, 2014



GUIRR hosted a webinar about NIH's CREATE Bio Program. To facilitate therapeutic discovery and development by the neuroscience community, the NINDS recently redesigned their translational programs, which is a suite of complementary programs to encourage the translation of research discoveries into new treatments for disorders that fall under the NINDS mission. The NINDS Cooperative Research to Enable and Advance Translational Enterprises for Biotechnology Products and Biologics (CREATE Bio) program is dedicated to biotechnology product- and biologics- based therapies, which broadly include modalities such as peptides, proteins, oligonucleotides, gene therapies, and cell therapies. The program includes two tracks: the Discovery Track supports lead optimization in order to obtain a candidate appropriate for entering the Development Track, and the Development Track supports IND-enabling studies for the candidate, as well as early-phase clinical trials. Dr. Wang will give an overview of the CREATE Bio program and general guidance for applications.

Webinar Recording
Program Webpage
Presentation Slides


Electrochemical Pathways for Sustainable Manufacturing
October 22, 2014



GUIRR hosted a webinar on electrochemical manufacturing. Electrochemical science and technology has made significant progress in the last 40 years. The potential exists to implement electrochemical science as a platform to contribute to the solution of manufacturing challenges in the chemical industry and their allied sectors. As a recognition of this opportunity, the National Institute of Standards and Technology (NIST) awarded to Ohio University's Center for Electrochemical Processes and Technology and its partners, PolymerOhio and the Electrochemical Society a grant to develop the organizational structure for operating and sustaining an industry-led consortium on Electrochemical Pathway for Sustainable Manufacturing (EPSuM). This webinar will show how electrochemistry has the potential to develop transformational technologies to make more efficient traditional chemical and biological processes and will discuss specific industry examples of how these advances can benefit US Manufacturing. Case studies will include applications in advanced materials, emissions control, water, and soil remediation. There will also be a brief overview of the EPSuM roadmap process and how to participate.

Webinar Recording
Ohio University Presentation
E3 Clean Technologies Presentation
PolymerOhio Presentation


NSF Program: Partnerships for Innovation: Accelerating Innovation Research (PFI:AIR)
September 30, 2014

GUIRR featured NSF's PFI:AIR program. The NSF PFI:AIR program offers opportunities to conduct translational research activities in support of moving previously funded NSF research results toward commercial application. There are two solicitations associated with the PFI:AIR program: one aimed at single investigator faculty, the PFI:AIR--Technology Translation (PFI:AIR-TT) program, and one aimed at NSF sponsored research consortia such as Centers, the PFI:AIR-Research Alliance (PFI:AIR-RA) program. The PFI:AIR-TT program gives a faculty researcher an opportunity to take an NSF funded research result and develop it further into a proof-of-concept or prototype for a particular application. The PFI:AIR-RA program encourages technology translation through the development of an innovation ecosystem around the NSF-funded research consortium with NSF funding in conjunction with third party investment. This webinar will offer information about both programs in terms of the goals of the solicitations, requirements for proposals, and some initial statistics and results from the programs. The target audience are those interested in academic technology translation, and in industry-academic partnerships to speed technology translation.

Webinar Recording
Presentation Slides
AIR Technology Translation Solicitation
AIR Research Alliance Solicitation


NRC Report: Furthering America's Research Enterprise
August 27, 2014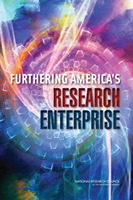 GUIRR held a webinar on the National Academies report titled Furthering America's Research Enterprise. Although many studies have investigated the impacts of research on society, Furthering America's Research Enterprise brings to bear a fresh approach informed by a more holistic understanding of the research enterprise as a complex, dynamic system. This understanding illuminates why America's research enterprise has historically been so successful; where attention should be focused to increase the societal benefits of research investments; and how those who make decisions on the allocation of funds for scientific research can best carry out their task. This report will be of special interest to policy makers who support or manage the research enterprise, to others in public and private institutions who fund research, to scholars of the research enterprise, and to scientists and engineers who seek to better understand the many pathways through which their research benefits society.

Webinar Recording
Presentation Slides
NRC Report


NIH Blueprint Neurotherapeutics: A novel approach to early-stage drug discovery research funding
July 30, 2014



GUIRR held a webinar on the NIH Blueprint Neurotherapeutics program. To facilitate drug discovery and development by the neuroscience community, the NIH established the Blueprint Neurotherapeutics Network (BPN), which offers neuroscience researchers funding for drug discovery and development activities that can be conducted in their own laboratories and the opportunity to collaborate with NIH-funded consultants and contract research organizations (CROs) that specialize in medicinal chemistry, pharmacokinetics, toxicology, formulations development, GMP chemical synthesis, and Phase I clinical testing. Researchers who initiate BPN projects will receive intellectual property rights to the drug candidates developed within the BPN. This webinar will describe upcoming opportunities for academic researchers and small businesses to apply for BPN resources.

Webinar Recording
Presentation Slides


Cybersecurity
June 25, 2014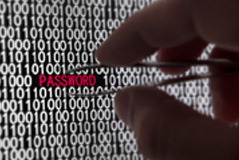 On June 25, 2014, GUIRR hosted a webinar addressing cybersecurity. Based on his extensive experience in senior management positions in industry and in multiple federal government departments including the Department of Defense and Department of Homeland Security, Dr. Starnes Walker discussed cybersecurity as it relates to government, universities, and industry. He recently joined the University of Delaware as the Founding Director of the Cybersecurity Initiative and is uniquely qualified to comment on how cybersecurity affects our nation.

Webinar Recording


History and Approaches to Technology Transfer from U.S. Federal Laboratories
May 28 2014

On May 28, 2014, GUIRR held a webinar which addressed Tech Transfer. During the webinar, Dr. Russel Moy from the Southeastern Universities Research Association reviewed the history of technology transfer from US federal laboratories. He described the different mechanisms for the private sector to utilize these national resource, and provide several case studies to highlight several successes of these collaborations.

Webinar Recording
Presentation Slides


Lab-to-Market Summit: Transformational Recommendations
April 7, 2014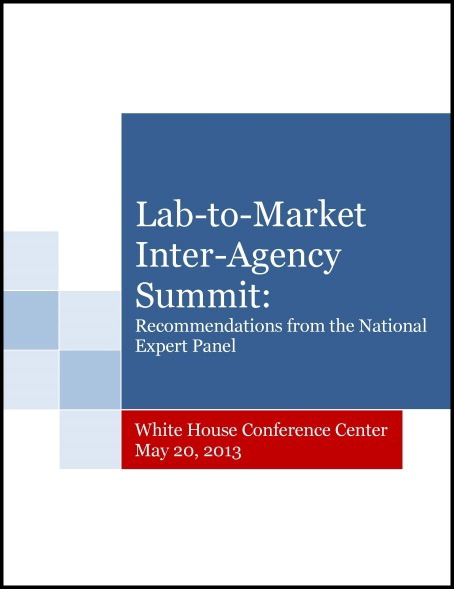 GUIRR hosted a webinar on the "Lab-To-Market Inter-Agency Summit" organized by the White House OSTP and NIH. This Summit brought together 20 national experts from outside of the federal agency system to recommend ways to increase the ROI from $140 billion of annual federal R&D expenditures. Webinar presenters Joe Allen and Diane Palmintera were Co-chairs of the Summit and discussed the recommendations from the Summit to the White House.
The Administration asked the national experts for "transformative" ideas and got them. A major unanimous recommendation was the creation of an "Office of Innovation and Federal Technology Partnerships" within OMB, and an External Advisory Board composed of private and non-profit sector representatives. Other recommendations focused on strengthening capital investments and expanding entrepreneurial resources including creation of "technology translators", early-stage national funding mechanisms, and tax incentives to support scale-up and proof-of-concept. The recommendations were issued in August 2013, and OSTP has reportedly integrated some of the recommendations into their 2014 policies.
Webinar recording
Presentation Slides
Lab to Market Report
White House Response

Creating a Materials Innovation Infrastructure: The Materials Genome Initiative and the Materials Innovation Accelerator Network
September 25, 2013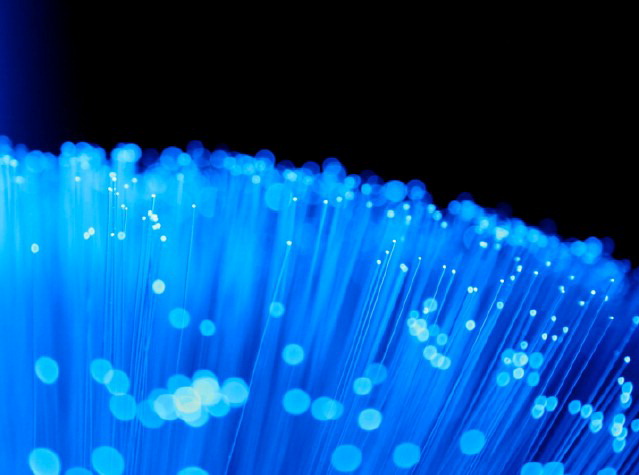 GUIRR held a webinar on the Materials Genome Initiative (MGI) and the concept of a network for accelerating discovery and development of materials. Launched in June 2011, the goal of MGI is simple: to cut in half the time and cost of bringing new materials from discovery in the laboratory to products in the marketplace. At the recent 2-year anniversary of MGI, a consortium of universities including the Georgia Institute of Technology, University of Wisconsin-Madison, and University of Michigan announced their intent to initiate a multi-stakeholder dialogue on the formation of a national-scale materials innovation accelerator network. One envisioned element of this network is connectivity of the nascent materials data infrastructures at universities, national labs, and other potential partners. The first step in creating this network is a forum for dialogue on developing a roadmap, facilitated by a workshop in spring 2014 that will include leaders in materials science and engineering from government labs, academia, and industry. The webinar was presented by Dr. David L. McDowell, a Regents' Professor and the Carter N. Paden, Jr. Distinguished Chair in Metals Processing at Georgia Tech, and Dr. Cyrus Wadia, the Assistant Director for Clean Energy & Materials R&D with the White House Office of Science and Technology Policy. This webinar is particularly relevant for federal, academic, and industrial researchers in materials science and engineering; product designers; small- and medium-sized businesses with expertise in materials science, computational modeling, and data sciences; and manufacturers.

Webinar recording
Wadia slides
McDowell slides


FLC Available Technologies Tool
August 22, 2013

GUIRR hosted this webinar presenting a new resource, the Federal Laboratory Consortium (FLC) Available Technologies tool. The tool provides a free, one-stop shop to locate licensing opportunities for a particular technology anywhere within the FLC's nationwide system of federal labs and research centers. Fully equipped with Google's advanced search capabilities, the FLC Available Technologies tool yields user-friendly results that can be saved, printed, or downloaded as a PDF with active hyperlinks that directly link to the featured technology. This webinar is aimed at industry and academic representatives who would like to find out more about how this tool can reduce the time, effort, and guesswork needed to find federal laboratory inventions available to transfer are encouraged to participate. This webinar was presented by Mojdeh Bahar, Chief of the Cancer Branch at the Office of Technology Transfer at the National Institutes of Health.

Webinar recording
Powerpoint slides


"Branded Food Products Database for Public Health" Public-Private Partnership
July 23, 2013



GUIRR held a webinar introducing the mission, structure, and initiatives of the Agricultural Technology Innovation Partnership Foundation (ATIP Foundation), which consists of 9 research and economic development organizations distributed across the United States. The U.S. Department of Agriculture (USDA) has asked the Foundation to establish 2 public-private partnerships to promote economically and environmentally sustainable agricultural practices, and to ensure that comprehensive food industry data will augment the USDA National Nutrient Database. The latter initiative, on augmenting USDA National Nutrient Database with "nutrient composition of branded foods," is a joint project with the International Life Science Institute (ILSI) North America and USDA's Agricultural Research Service. This presentation includes remarks from the 3 partners in this nutrition initiative, highlighting how it will benefit researchers and the food industry. The webinar is particularly relevant for federal and university researchers in diet, dietary link to chronic diseases, and functional foods; nutritionists; dietitians; major food manufacturers, retail food distributors; health insurance providers; research and education foundations; and food associations.

Webinar recording
Powerpoint slides


National Network for Manufacturing Innovation
June 4, 2013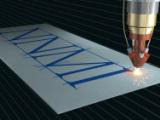 GUIRR hosted a webinar on the National Network for Manufacturing Innovation (NNMI), which will consist of over 15 linked regional clusters. NNMI is based on the idea that manufacturing plays a critical role in the American economy; underpins U.S. innovation; creates high-paying, value-added jobs, and is essential to national security. Each Institute will have a unique technology focus that will leverage and expand the industrial, research, and institutional strengths of the region and will catalyze collaboration through shared capabilities and equipment. In bridging the gap between applied research and product development, Institutes will educate and train students and workers in advanced manufacturing skills. This presentation provides information on the latest vision and news from the NNMI initiative. The webinar features Brad Kinsey, Assistant Director for Research Partnerships, Advanced Manufacturing Office, U.S. Department of Energy and Scott Smith, Assistant Director for Technology, Advanced Manufacturing National Program Office.

Webinar recording
Powerpoint slides
Q&A responses


Catalyzing Innovation: NIH National Center for Advancing Translational Sciences
May 9, 2013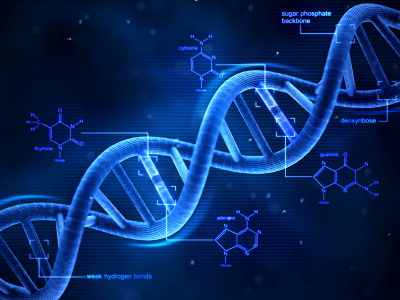 On Thursday, May 9, 2013, GUIRR held a webinar featuring the National Institutes of Health (NIH) National Center for Advancing Translational Sciences (NCATS). Officially established in December of 2011 as the NIH's newest Center, NCATS strives to strengthen the entire spectrum of translational research. NCATS defines translational research broadly to include the early steps necessary to develop new therapeutics, devices and diagnostics from basic discoveries, the steps necessary to establish real world efficacy, and the research needed to improve the practical implementation and dissemination of improved approaches to care. This webinar presentation provides an overview of NCATS many innovative programs and initiatives in the translational research space and how to access NCATS activities. Our featured presenter was Ms. Lili Portilla, Acting Director of the Office of Policy, Communications and Strategic Alliances at NCATS.

Webinar recording
Powerpoint slides


Preview of the MIT Production in the Innovation Economy Report
April 25, 2013



GUIRR hosted a webinar on MIT's Production in the Innovation Economy report. The report looks at how innovation flows from ideas through production into the economy in order to identify the types of production needed, and where that production should be located, to sustain an innovative economy. During this webinar, you will hear about the preliminary findings of the report task force. Our featured presenter was Dr. Martin A. Schmidt, a Professor of Electrical Engineering and Associate Provost at MIT and a member of the report task force.

Webinar recording
MITNews article on the PIE report
PIE Preview Report


NSF's Small Business Programs: Providing Seed Funding for Small Businesses to Bring Innovative, High-Impact Technology to Market
March 21, 2013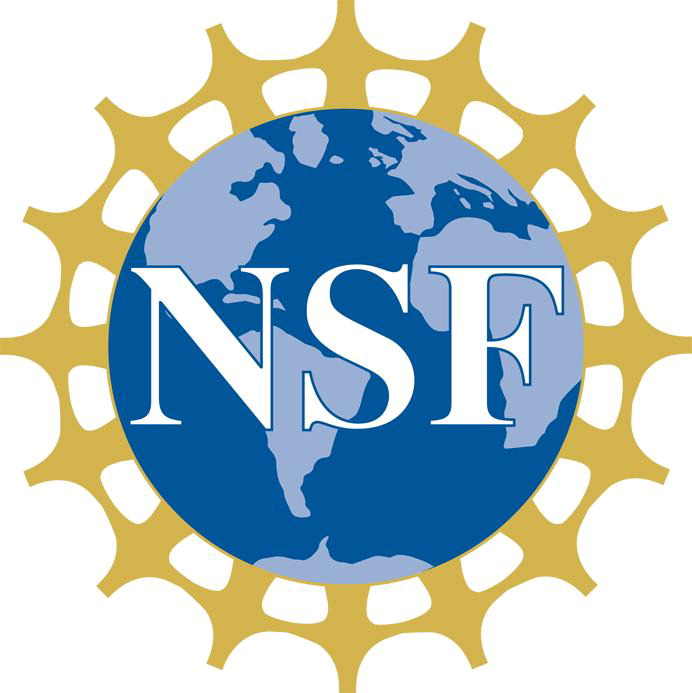 GUIRR held a webinar on the National Science Foundation's Small Business Innovation Research (SBIR) and Small Business Technology Transfer (STTR) programs which provides equity-free grant funding (from $150,000 to $1 million per awardee) each year to hundreds of small businesses, most of them start-ups, to support early-stage research and development of innovative and high-impact products and services. The goal of these programs is to help catalyze the creation of scalable, sustainable businesses which can drive commercial revenues and job growth. This webinar covered the philosophy of the program, how the grant process works, and shared some of the program outcomes over the past few years. NSF's Dr. Ben Schrag, Program Director, SBIR/STTR, Industrial Innovation and Partnerships was this webinar's featured presenter.

Webinar recording
Powerpoint slides


Introducing RFP-EZ: Government and Small Business Working Together
February 26, 2013


On Tuesday, February 26, 2013, GUIRR hosted a webinar on RFP-EZ, a new online marketplace that streamlines the government contracting process, making it simpler for small businesses to find and bid on low-dollar contracts from federal agencies. RFP-EZ was launched in a "beta" (pilot) version by the U.S. Small Business Administration (SBA) and the White House's Presidential Innovation Fellows. Our featured presenter for this webinar was Mr. Andrew Lee, a Senior Adviser with the SBA.

Webinar recording


The i6 Challenge: Creating Regional Innovation Ecosystems
January 26, 2013



GUIRR hosted a webinar on the U.S. Department of Commerce's i6 Challenge program. The i6 Challenge is a multi-agency grant that promotes innovative, groundbreaking ideas that accelerate technology commercialization, new venture formation, job creation, and economic growth across the U.S. The program encourages and rewards universities and research centers for creating proof of concept centers that identify innovations to commercialize and help them to put together the building blocks to create high growth, successful companies, including business model support, access to investors, mentors and access to potential customers. On our webinar, we heard from Mr. Nish Acharya from the U.S. Department of Commerce and Dr. Barry Rosenbaum, an i6 Challenge winner from the University of Akron Research Foundation.

Webinar recording
Powerpoint slides
Q&A responses


The NSF Industry/University Cooperative Research Centers (I/UCRC) Program: Building Innovation Capacity through Partnerships
December 13, 2012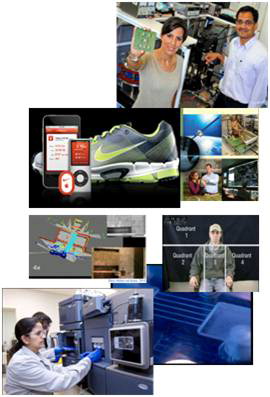 On Thursday, December 13, 2012 GUIRR presented a webinar on the National Science Foundation's Industry/University Cooperative Research Centers (I/UCRC) program. The I/UCRC program's goal is to establish strong partnerships between universities and industry through the conduct of cooperatively defined, industrially inspired fundamental research. From NSF, Dr. Rathindra (Babu) DasGupta, lead program director for I/UCRC, and Dr. Lawrence Hornak, Program Director in the Academic Cluster of Programs of the Division of Industrial Innovation and Partnerships in the Directorate of Engineering, presented joined by Mr. Dennis Fortner, Senior Manager of Intellectual Property and Strategic Technology Agreements at Northrop Grumman, providing an industry perspective on I/UCRC.

Webinar recording
PowerPoint slides (NSF)
PowerPoint slides (Northrop Grumman)
Q&A responses





Making America's Research Universities Flourish: Reviewing the Findings of the National Research Council's "Prosperity Report"
November 20, 2012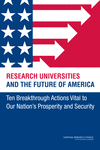 On Tuesday, November 20, 2012 at 1:00 pm EDT, GUIRR hosted a webinar on the National Research Council's report Research Universities and the Future of America. The report presents critically important strategies for ensuring that our nation's research universities continue to produce the knowledge, ideas, and talent needed for American prosperity and global leadership in the 21st century. Our featured presenter was Mr. Charles "Chad" Holliday, Jr., chair of the committee that put together the report and Chairman of the Board for Bank of America, joined by Dr. Peter Henderson, the report's study director.

Webinar recording
PowerPoint slides


NSF Innovation Corps (I-Corps): Using Entrepreneurship to Promote Technology Commercialization
October 3, 2012



GUIRR hosted a webinar on the National Science Foundation's Innovation Corps (I-Corps) program, presented by Dr. Dedric A. Carter, Senior Advisor for Strategic Initiatives in the Office of the Director at the NSF. I-Corps is a set of activities and programs that prepare scientists and engineers to extend their focus beyond the laboratory and broadens the impact of select, NSF-funded, basic research projects. I-Corps' primary goal is to foster entrepreneurship that will lead to the commercialization of technology that has been supported previously by NSF-funded research.

Webinar recording
PowerPoint slides


Research Arms Race: The Current Health and Future Well-being of the American Research University
September 12, 2012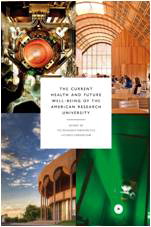 On Wednesday, September 12, 2012, GUIRR hosted a webinar reviewing the impetus and findings of a report entitled The Current Health and Future Well-being of the American Research University examining the challenges facing US research universities that claims the institutions are currently caught in an unsustainable and counterproductive "research arms race." The report was produced by the Research Universities Futures Consortium and three consortium representatives spoke on the webinar: Dr. Brad Fenwick, University of Tennessee/Elsevier; Dr. Gregory Reed, University of Tennessee; and Dr. Charles Louis, University of California, Riverside. A recording of the webinar and the speakers' slides are available through the links below.

Webinar recording
PowerPoint slides







Challenge.gov: A Tool for the Government and the Public to Innovate Together
August 9, 2012



GUIRR hosted a webinar on Challenge.gov, an online platform administered by the U.S. General Services Administration (GSA) in partnership with ChallengePost that empowers the U.S. Government and the public to bring the best ideas and top talent to bear on our nation's most pressing challenges. The challenges are set to identify a solution to a particular problem or reward contestants for accomplishing a particular goal. Prizes (monetary or non-monetary) often accompany challenges and contests. Our presenters were Tammi Marcoullier and Karen Trebon from the GSA. A recording of the webinar and the speakers' slides are available through the links below.

Webinar recording
Powerpoint slides


Managing University IP
June 21, 2011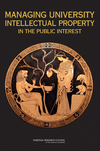 On June 21, 2011, GUIRR hosted a special webinar reviewing the impetus and findings of a new National Academies report entitled "Managing University Intellectual Property in the Public Interest". The presenters were Dr. Stephen A. Merrill from the National Academies and Dr. Mark S. Wrighton from Washington University in St. Louis.

Webinar recording
Merrill Powerpoint slides
Wrighton Powerpoint slides