The Supply Chain for Middle-Skill Jobs:
Education, Training, and Certification Pathways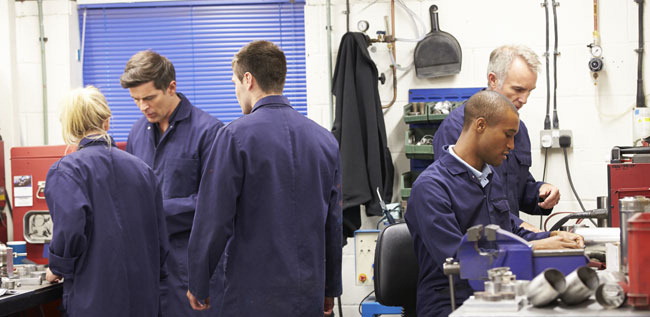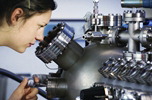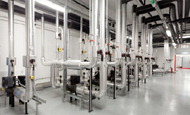 New: Sen. Jeff Bingaman discusses the Building America's Skilled Technical Workforce report



Project Scope

An ad hoc committee will examine the coverage, effectiveness, flexibility, and coordination among the nation's programs to prepare Americans for technically oriented, skilled positions in the workforce demanding non-routine problem-solving but not requiring a baccalaureate or higher degree. This system includes: apprenticeship programs of schools, unions, and employers; high school career and technical education (CTE) programs; advanced technical education and training in community colleges and for-profit colleges; employer-financed and provided training; federal education and training programs; state learning exchanges; public-private employment training partnerships; and licensing and skills certification.

Among the topics the committee will consider are the gaps in coverage and market failures in this part of the labor market, the current and preferred public and private sector roles in financing and providing employment training and skills certification, and the incentives and information for individuals to improve their work skills. The committee will also consider selected employment preparation practices in other countries (e.g., European apprenticeship programs) and of foreign-headquartered firms and their relevance to the U.S. labor market.

In addition to reviewing and synthesizing the existing social science and program evaluation literature, the committee will commission papers and organize a national symposium bringing together researchers, industry representatives from diverse sectors, policymakers, and other stakeholders involved in technical workforce education and training. Based on its understanding of the evidence and experience, the committee will write a report with conclusions and action-oriented recommendations.


---
Meetings & Events

Workshop - "Fostering Worker Mobility and Apprenticeships for a Skilled Technical Workforce ", December 12, 2017 (View Presentations and Agenda)
Workshop - "The Role of Digital Tutors", October 26, 2017 (View Presentations and Agenda)
Report Release - "Building America's Skilled Technical Workforce", May 18, 2017 (View presentations and agenda)
Meeting -- The Military as a Pathway to Skilled Technical Jobs: December 5, 2016 (View Agenda)
Committee Meeting 5 -- Briefing on Online Education: April 1, 2016 (View Agenda)
Committee Meeting 4: February 17, 2016 (View Agenda)
Committee Meeting 3: September 10, 2015
Committee Meeting 2: June 25, 2015 (closed)
Public Symposium: June 24-25, 2015
Committee Meeting 1: February 4, 2015 (closed)
---
Defining Skilled Technical Work
Jonathan Rothwell, Brookings Institution

Middle Skill Workers in Today's Job Market
Alicia Sasser-Modestino, Northeastern University

Pathways or Pipelines: Keeping High School Students' Future Options Open While Developing Technical Skills and Knowledge
David Stern, UC Berkeley

Community College Pathways
Melinda Mechur Karp, Teachers College, Columbia University

Are Employers Providing Enough Training? Theory, Evidence, and Policy Implications
Robert Lerman, Urban Institute, American University and IZA

Apprenticeship Pathways to Skilled Technical Jobs
Andrea Messing-Mathie, Northern Illinois University

Federally-funded Workforce Development
Carolyn Heinrich, Vanderbilt University

Pathways to Middle-Skill Allied Health Care Occupations
Bianca K. Frogner and Sue Skillman, University of Washington

Analysis of Army Veteran Unemployment Benefits and Transition Assistance
Susan Payne Carter and Brian J. Miller, U.S. Military Academy

Information Resources to Facilitate Middle Skills Workforce Development
Andrew Reamer, George Washington University

Competing on Innovation: Implications for Building the Middle-Skill Talent Pipeline
Robert Sheets, George Washington University and Jason Tyszko, U.S. Chamber of Commerce Foundation

---
Report

A consensus report, Building America's Skilled Technical Workforce, was released on May 18, 2017. It is available to download and order from the National Academies Press.

---
Committee Members

The committee includes labor market economists, education scholars, and people with practical experience in employee recruitment and corporate, federal, and state and local government-supported job training programs.


The Honorable Jeff Bingaman - Chair
U.S. Senate [Retired]



The Honorable Jeff Bingaman grew up in the southwestern New Mexico community of Silver City.

After graduating from Western (now Silver) High School in 1961, Senator Bingaman attended Harvard University and earned a Bachelor of Arts degree in Government in 1965. He earned his law degree from Stanford University in 1968.

After law school, Senator Bingaman served in the United States Army Reserve from 1968 to 1974. He then spent one year as an assistant attorney general and eight years in private law practice in Santa Fe. He was elected Attorney General of New Mexico in 1978 and served four years in that position. In 1982, he was elected to the United States Senate. He was re-elected to a fifth term in the Senate in 2006. At the end of that term he chose not to seek re-election and completed his service in the Senate on January 3, 2013.

At the time of his retirement from the Senate, he was Chairman of the Energy and Natural Resources Committee. He also served on the Finance Committee, the Health, Education, Labor and Pensions Committee and the Joint Economic Committee.


In April of 2013, Senator Bingaman began a year as a Distinguished Fellow with the Steyer-Taylor Center for Energy Policy and Finance at Stanford Law School.


Dr. Thomas R. Bailey - Co-Chair
Columbia University, Teachers College

Thomas Bailey is the George and Abby O'Neill Professor of Economics and Education at Teachers College, Columbia University. He is also Director of the Community College Research Center (CCRC) and two National Centers funded by a grant from the Institute for Education Sciences: the Center for Analysis of Postsecondary Education and Employment (CAPSEE), established in 2011, and the Center for the Analysis of Postsecondary Readiness (CAPR), established in 2014. From 2006 to 2012, Dr. Bailey directed another IES-funded center, the National Center for Postsecondary Research (NCPR).


His areas of expertise includes labor economics, community colleges, econometrics, education policy, developmental education, assessment, educational equity, higher education and workforce preparation, school-to-work transition, and online learning.

With support from the Alfred P. Sloan Foundation, Dr. Bailey established the Community College Research Center (CCRC) at Teachers College in 1996 and since 1992 has been Director of the Institute on Education and the Economy (IEE) at Teachers College. In June 2010, U.S. Secretary of Education Arne Duncan appointed him chair of the Committee on Measures of Student Success, which developed recommendations for community colleges to comply with completion rate disclosure requirements under the Higher Education Opportunity Act. Dr. Bailey and the CCRC won the Terry O'Banion Prize for Teaching and Learning at the annual conference for the League for Innovation in the Community College in 2013 and was inducted as an AERA Fellow in the same year. He has been a member of the National Academy of Education since 2012.


His papers have appeared in a wide variety of education, policy-oriented and academic journals, and he has authored or co-authored several books on the employment and training of immigrants and the extent and effects of on-the-job training. Along with Shanna Smith Jaggars and Davis Jenkins, Dr. Bailey recently wrote Redesigning America's Community Colleges: A Clearer Path to Student Success, which will be published by Harvard University Press in 2015. Other books include Defending the Community College Equity Agenda (Johns Hopkins University Press, 2006), co-edited with Vanessa Morest; Working Knowledge: Work-Based Learning and Education Reform (Routledge, 2004), co-authored with Katherine Hughes and David Moore; Manufacturing Advantage (Cornell University Press, 2000), written with Eileen Appelbaum, Peter Berg, and Arne Kalleberg; and The Double Helix of Education and the Economy (IEE, 1992), co-authored with Sue Berryman.

Dr. Bailey holds a Ph.D. in labor economics from MIT.


Dr. David Chu
Institute for Defense Analysis


David Chu serves as president of the Institute for Defense Analyses (IDA), a nonprofit corporation operating in the public interest. Its three federally funded research and development centers provide objective analyses of national security issues and related national challenges, particularly those requiring extraordinary scientific and technical expertise. Dr. Chu served in the Department of Defense as Under Secretary of Defense for Personnel and Readiness from 2001 to 2009, and earlier as Assistant Secretary of Defense and director for program analysis and evaluation from 1981 to 1993. From 1978 to 1981 he was assistant director of the Congressional Budget Office for National Security and International Affairs. Dr. Chu served in the U. S. Army from 1968 to 1970. He was an economist with the RAND Corporation from 1970 to 1978, director of RAND's Washington Office from 1994 to 1998, and vice president for its Army Research Division from 1998 to 2001. He earned his Ph.D. in economics, as well as a B.A. in economics and mathematics, from Yale University.


Dr. Rita Colwell
University of Maryland - College Park and Johns Hopkins University Bloomberg School of Public Health


Dr. Rita Colwell's interests are focused on global infectious diseases, water, and health and she is currently developing an international network to address emerging infectious diseases and water issues, including safe drinking water for both the developed and developing world, in collaboration with Safe Water Network, headquartered in New York City.

Dr. Colwell served as the 11th Director of the National Science Foundation, 1998-2004. In her capacity as NSF Director, she served as Co-chair of the Committee on Science of the National Science and Technology Council. One of her major interests include K-12 science and mathematics education, graduate science and engineering education and the increased participation of women and minorities in science and engineering.

Before going to NSF, Dr. Colwell was President of the University of Maryland Biotechnology Institute and Professor of Microbiology and Biotechnology at the University Maryland. She was also a member of the National Science Board from 1984 to 1990.

Dr. Colwell has been awarded 61 honorary degrees from institutions of higher education, including her Alma Mater, Purdue University and is the recipient of the Order of the Rising Sun, Gold and Silver Star, bestowed by the Emperor of Japan, the 2006 National Medal of Science awarded by the President of the United States, and the 2010 Stockholm Water Prize awarded by the King of Sweden. Dr. Colwell is an honorary member of the microbiological societies of the UK, Australia, France, India, Israel, Bangladesh, Czechoslovakia, and the U.S. and has held several honorary professorships, including the University of Queensland, Australia. A geological site in Antarctica, Colwell Massif, has been named in recognition of her work in the Polar Regions.

Dr. Colwell has held many advisory positions in the U.S. Government, nonprofit science policy organizations, and private foundations, as well as in the international scientific research community. She is a nationally-respected scientist and educator, and has authored or co-authored 17 books and more than 800 scientific publications. She produced the award-winning film, Invisible Seas, and has served on editorial boards of numerous scientific journals.

Dr. Colwell has previously served as Chairman of the Board of Governors of the American Academy of Microbiology and also as President of the American Association for the Advancement of Science, the Washington Academy of Sciences, the American Society for Microbiology, the Sigma Xi National Science Honorary Society, the International Union of Microbiological Societies, and the American Institute of Biological Sciences (AIBS). Dr. Colwell is a member of the National Academy of Sciences, the Royal Swedish Academy of Sciences, Stockholm, the Royal Society of Canada, the Royal Irish Academy, the American Academy of Arts and Sciences, and the American Philosophical Society.

Born in Beverly, Massachusetts, Dr. Colwell holds a B.S. in Bacteriology and an M.S. in Genetics, from Purdue University, and a Ph.D. in Oceanography from the University of
Washington.


Dr. Katharine Frase - Co-Chair
IBM Public Sector

Katharine Frase was appointed Vice President and Chief Technology Officer of IBM Public Sector in March 2013. As CTO, she provides thought leadership for IBM and its customers on innovation and strategic transformation specific to government, education, life sciences, healthcare and cities, driving the creation of new solutions. Prior to this role, she was Vice President, Industry Solutions Research, working across IBM Research on behalf of IBM clients, to create transformational industry-focused solutions, including the application of IBM Watson technologies to business applications and the realization of Smarter Planet solutions. Earlier roles included technical and business strategy for IBM's software business, corporate assignments on technology assessment and strategy, and roles in IBM Microelectronics in the management of process development, design/modeling methodology and production of chip carriers, assemblies and test. In 2006, she was elected as a member of the (U.S.) National Academy of Engineering.

Dr. Frase received an A.B. in chemistry from Bryn Mawr College and a Ph.D. in materials science and engineering from the University of Pennsylvania. She is a member of the IBM Academy of Technology and sits on numerous external committees and boards.


Dr. Gary Hoachlander
ConnectEd: The California Center for College and Career

Gary Hoachlander is president of ConnectEd: The California Center for College and Career. Recently established by the James Irvine Foundation, ConnectEd is dedicated to advancing practice, policy, and research designed to help young people prepare for college and career—both goals and not one or the other. ConnectEd's primary mission is supporting the development of multiple pathways by which young people can complete high school, enroll in postsecondary education, attain a formal credential, and embark on lasting success in work, community, and civic affairs.


Beginning his career in 1966 as a brakeman for the Western Maryland Railroad, Dr. Hoachlander has devoted most of his professional life to helping young people learn by doing—connecting education to the opportunities, challenges, and many different rewards to be found through work. Widely known for his expertise in career and technical education and many other aspects of elementary, secondary, and postsecondary education, Dr. Hoachlander has consulted extensively for the U.S. Department of Education, state departments of education, local school districts, foundations, and a variety of other clients.

Dr. Hoachlander is also Chairman of MPR Associates, Inc., an educational research and development organization closely affiliated with ConnectEd, and is also one of the country's leading policy analysts for the U.S. Department of Education, including the National Center for Education Statistics and the Office of Vocational and Adult Education.


He earned a BA degree at Princeton University and holds Master's and PhD degrees from the Department of City and Regional Planning, University of California, Berkeley.


Dr. Harry J. Holzer
Georgetown University


Harry Holzer is the John LaFarge Jr. SJ Professor of Public Policy at Georgetown University. He has been at Georgetown since the fall of 2000. He served as associate dean from 2004 through 2006 and was acting dean in the fall of 2006. He is currently an institute fellow at the American Institutes for Research, a senior affiliate at the Urban Institute, a nonresident senior fellow at the Brookings Institution, and a research affiliate of the Institute for Research on Poverty at the University of Wisconsin at Madison. He has also been a faculty director of the Georgetown Center on Poverty, Inequality and Public Policy.

Prior to coming to Georgetown, Dr. Holzer served as chief economist for the U.S. Department of Labor and professor of economics at Michigan State University. He was a visiting scholar at the Russell Sage Foundation in 1995 and a faculty research fellow of the National Bureau of Economic Research.

Throughout most of Dr. Holzer's career, his research has focused primarily on the low-wage labor market, particularly the problems of minority workers in urban areas. In recent years, he has worked on the quality of jobs as well as workers in the labor market, and on how job quality affects the employment prospects of the disadvantaged, as well as worker inequality more broadly. He has also written extensively about the employment problems of disadvantaged men, advancement prospects for the working poor, welfare reform, and workforce policy. His current research focuses on disadvantaged students at college and how to improve their academic and employment outcomes. His latest book, MAKING COLLEGE WORK (with Sandy Baum), is forthcoming from Brookings Press in 2017.

Dr. Holzer teaches graduate courses in public policy and statistical methods for program and policy evaluation at the McCourt School, as well as courses on antipoverty policy and on labor market policy. He received his B.A. (1978) and Ph.D. (1983) from Harvard University.


Ms. Francine Lawrence
American Federation of Teachers

Francine Lawrence was elected executive Vice President of the American Federation of Teachers (AFT) by a unanimous vote of the AFT executive council and assumed the responsibilities of the office in September 2011. She ran for re-election in 2012 and served as executive vice president of the AFT through July 2014.


From 1997 to 2011, Ms. Lawrence was president of the 3,000-member Toledo (Ohio) Federation of Teachers where she led contract negotiations that focused on what matters most: student achievement. Ms. Lawrence co-chaired the union and district's Intern Board of Review, which oversees Toledo's peer assistance and review plan; the Toledo plan serves as an example of a school reform that works.

As AFT Executive Vice President, she coordinated AFT's Program Policy Councils for Teachers, Healthcare, Higher Education, PSRP, Public Employees and Retirees. She guided the development of AFT's new LEAD initiative focused on leadership education and development. She led AFT's Teacher Preparation Task Force and Small Local Union Task Force.

Ms. Lawrence was a member of the Albert Shanker Institute and AFT Innovation Fund governing boards. She served as Treasurer of the AFL-CIO Department for Professional Employees.


Ms. Lawrence currently serves on the United Way USA Board of Trustees and the Learning First Alliance – a partnership of 17 national education associations dedicated to improving student learning in America's public schools. She chairs the Learning First Alliance board.


Ms. Jennifer McNelly
180 Skills

Jennifer McNelly serves as the President of 180 Skills, LLC, an on-line technical education experience supporting our nation's manufacturers. 180 Skills offers the only industry-defined, competency-based, high-quality, low-cost solution to advance the manufacturing workforce. Ms. McNelly has extensive experience in workforce development, employer engagement, and business.

Prior to joining 180 Skills, Ms. McNelly was the President and Executive Director of the Manufacturing Institute, the non-profit affiliate of the National Association of Manufacturers where she advanced a national agenda to close the manufacturing skills gap and make manufacturers in America globally competitive. She is a proven leader at the Institute as the chief architect of one of the organization's flagship initiatives, the NAM-Endorsed Manufacturing Skills Certification System. Ms. McNelly is a member of the Senior Executive Services (SES) and served as an administrator for the U.S. Department of Labor's (DOL) Employment and Training Administration. Her strong private-sector experience includes serving as senior vice president of Strategic Partnerships, LLC, an international consulting firm specializing in helping Fortune 500 corporations build strategic partnerships with government agencies in support of workforce development.

In 2012, Ms. McNelly was recognized as one of the 100 inaugural Women in STEM and is the immediate past chair of the World Economic Forum's Global Agenda Council on Advanced Manufacturing. McNelly previously served as a member of the American National Standards Institute (ANSI) Personnel Certification Accreditation Committee, the Precision Metalforming Association (PMA) Education Foundation, and the SME Education Foundation Board.


Dr. Elizabeth Mertz
University of California, San Francisco

Elizabeth Mertz is an Assistant Professor in residence at the University of California, San Francisco, with a joint appointment in the Department of Preventive and Restorative Dental Sciences, School of Dentistry and in the Department of Social and Behavioral Sciences in the School of Nursing. She is affiliated with the UCSF Center to Address Disparities in Children's Oral Health (CANDO), the Philip R. Lee Institute for Health Policy Studies and the Center for the Health Professions where she has worked since 1997.

Dr. Mertz has researched, published and lectured on a broad range of health care workforce, health policy, and health services research topics such as supply and demand of providers, health professions regulation, state and federal workforce policy, access to care, and evolving professional practice models. She is currently the principal investigator on a number of projects including a study of the long term care dental workforce, an evaluation of the implementation of clinical decision support tools in a large group dental practice and a national sample survey of underrepresented minority dentists.

Dr. Mertz holds a BA from the University of Southern California, a MA from the Humphrey Institute of Public Affairs at the University of Minnesota, and a PhD in medical sociology from the University of California, San Francisco.


Dr. Paul Osterman
Massachusetts Institute of Technology


Paul Osterman is the Nanyang Technological University (NTU) Professor of Human Resources and Management at the M.I.T. Sloan School of Management as well as a member of the Department of Urban Planning at M.I.T. From July 2003 to June 2007 he also served as Deputy Dean at the Sloan School.

His research concerns changes in work organization within companies, career patterns and processes within firms, economic development, urban poverty, and public policy surrounding skills training and employment programs.

Dr. Osterman has been a senior administrator of job training programs for the Commonwealth of Massachusetts and has consulted widely to government agencies, foundations, community groups, firms, and public interest organizations.


His most recent book is Good Jobs America: Making Work Better for Everyone (Russell Sage, 2011). Other recent books include The Truth About Middle Managers: Who They Are, How They Work, How They Matter (Harvard Business School Press, 2009), Gathering Power: The Future of Progressive Politics in America (Beacon Press, 2003), Securing Prosperity: The American Labor Market: How It Has Changed and What to Do About It (Princeton University Press, 1999) and Working In America: A Blueprint for the New Labor Market (MIT Press, 2001).


Dr. Osterman is also the author of Employment Futures: Reorganization, Dislocation, and Public Policy; Getting Started: The Youth Labor Market; The Mutual Gains Enterprise: Forging a Winning Partnership Among Labor, Management, and Government; and Change At Work. He is the editor of two books, Internal Labor Markets and Broken Ladders: Managerial Careers in the New Economy. In addition, he has written numerous academic journal articles and policy issue papers on topics such as labor market policy, the organization of work within firms, careers, job training programs, economic development, and anti-poverty programs.


Dr. Annette Parker
South Central College


Dr. Annette Parker is President of South Central College in North Mankato, Minnesota. In September 2013, she was selected to be on the president's Advanced Manufacturing Partnership Steering Committee. Dr. Parker was one of 19 industry, academia, and labor executives selected, including co-chairs Andrew Liveris, president, chairman and CEO of Dow Chemical; and Rafael Reif, president of the Massachusetts Institute of Technology. Together, they were charged with identifying policies and initiatives that lead to the creation of high-quality manufacturing jobs.


Prior to moving to Minnesota, Dr. Parker worked for the Kentucky Community and Technical College System (KCTCS), where she served as system director for the National Center of Excellence in Advanced Automotive Manufacturing. The objective of this organization was to create a national, standardized curriculum that supported the needs of automotive manufacturers in 12 states. She brought colleges together with major automakers such as Toyota, Honda, Ford, GM, and BMW to form the standards. The Center later was recognized by the National Governor's Association as a national best practice.


Prior to KCTCS, Parker served as the department chair of Manufacturing Engineering Technologies at Lansing Community College in Michigan, where skilled workers were in extremely high demand. GM had committed to building two new assembly plants in the area and needed workers in robotics and automation. The college responded by launching a $48 million campus dedicated to supporting advanced manufacturing.

Dr. Parker, herself, is a product of on-the-job training combined with higher education. After high school, she spent 11 years working at GM before pursuing an associate degree in industrial drafting from Lansing Community College. She then continued her education, earning a bachelor's and master's degree in technical education from Ferris State University in Michigan, and a doctorate in educational leadership from Western Kentucky University.


The Honorable Susan K. Sclafani
Chartwell Education Group, LLC


Susan Sclafani joined the Pearson Foundation in January 2011 as vice president of programs. Prior to that, she served as director of state services at the National Center on Education and the Economy. Before that, she was with Chartwell Education Group, an international consulting group. She also served as assistant secretary of education for vocational and adult education from 2003 to 2005 in the U.S. Department of Education (ED). Earlier, Dr. Sclafani served as counselor to U.S. Secretary of Education Rod Paige, where she was the U.S. representative to both the Organization for Economic Co-operation and Development and Asia-Pacific Economic Cooperation.


Dr. Sclafani's passion of promoting and ensuring the highest standards in education was well demonstrated during her tenure at ED; among the highlights there was the leadership role, she played in the creation of the Mathematics and Science Initiative (MSI) to focus attention on the importance of mathematics and science in the education of all students. MSI emphasized the need for teachers knowledgeable in math and science at every level of schooling and the importance of further research in both areas.


Her international work led to her leadership of the joint E-Language Learning Project with the Chinese Ministry of Education. Dr. Sclafani also led EDs High School Initiative to better prepare students for twenty-first century education, training, and the workplace.

Prior to serving at ED, Dr. Sclafani was chief academic officer of the Houston Independent School District in Texas, one of the nation's largest urban school districts. In that capacity, she focused on a number of areas, including technology, curriculum development, mathematics and science initiatives, and construction management. She also has extensive state education and business experience.

At Chartwell Education Group, Dr. Sclafani has continued her international education work as well as her work in improving K–12 educational systems at local, state, and national levels. She has worked with professional organizations and foundations to meet their goals and has advised education organizations in both the public and the private sectors in the United States and abroad.


Dr. Sclafani earned a bachelor's degree at Vassar College, a master's degree in Germanic languages and literature at the University of Chicago, and a master's of education degree and PhD in educational administration at the University of Texas, Austin.


Mr. Mark Tomkins
German-American Chamber of Commerce of the Midwest, Inc

Mark Tomkins is the President & CEO of the German American Chamber of Commerce of the Midwest (GACC Midwest), where he leads several initiatives to develop apprenticeship training in small and medium-sized firms. He has spent over 20 years in various roles of international trade and economic development, the last 8 of those at the GACC Midwest. He has led the initiative by the GACC Midwest to expand the German dual education model of workforce development in the Midwest and throughout the US. As part of the Skills Initiative, GACC Midwest has been active as a member of the Steering Committee for the Michigan Advanced Technician Training (MAT2) initiative. MAT2 is the first program of its kind that is supporting trainees at 30 companies in Michigan to receive German DIHK certification in various professions such as mechatronics and product design & visualization. Similar to training in Germany, the Chamber administers the exams and certification, while a public-private partnership between the companies, community colleges and state manages the training and administration of the program. Mark has been instrumental in initiating other programs in Illinois (ICATT / CICESS) and supporting other Midwest states leveraging the German dual model.

---
Staff

Study Director
Sujai Shivakumar (Email)

Senior Program Assistant
Fred Lestina (Email)

Senior Program Assistant
Erik Saari (Email)
---
Sponsors
National Science Foundation
JPMorgan Chase & Co.
Department of Health and Human Services
Health Resources and Services Administration
Administration for Children and Families
National Academy of Sciences W.K. Kellogg Foundation Fund
U.S. Department of Labor
Spencer Foundation