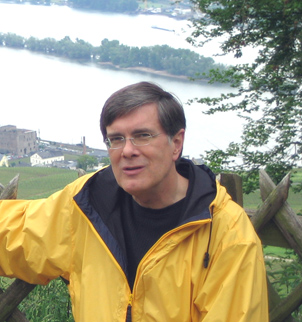 MICHAEL PRATHER
Earth System Science, University of California, Irvine
Bio
Dr. Michael J. Prather is the Fred Kavli Chair and Professor, and director of the UCI Environment Institute which studies how the environment and society interact. Previously, he was a program manager at NASA HQ for seven years, and an adjunct professor at Columbia University. He has undergraduate degrees in Mathematics from Yale and in Physics from Oxford, as well as a Doctorate in Astronomy and Astrophysics from Yale. Prather is a member of the Norwegian Academy of Science and Letters, a fellow of the AGU and AAAS. He won the UCI Lauds & Laurels Faculty Award in 2008, and is the Editor-in-Chief of Geophysical Research Letters.
State Department Profile
Dr. Prather worked in the State Department's Bureau of Intelligence and Research on global science and environmental issues, providing a link between the intelligence community and the policy bureaus. He initiated and drafted assessments of current knowledge on hurricanes, illegal logging, and climate change. Dr. Prather also traveled to the embassies of Costa Rica and Brazil to work with the regional science and technology officers and planned a conference on the role of disaster risk management.