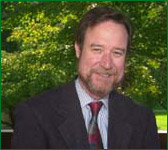 DR. CLAUDIO CIOFFI-REVILLA
Computational Social Science, George Mason University
Bio
Dr. Cioffi-Revilla is a computational social scientist with doctorates in quantitative political science and international relations. He specializes in conflict analysis and research methods, modeling, and simulation. He is currently Professor of Computational Social Science and founding Director of the Center for Social Complexity at George Mason University, Fairfax, Virginia. At GMU he established and directs a new Ph.D. program in Computational Social Science, the first graduate program of its kind specifically focused on CSS. His research has been funded by NSF, DARPA, and other agencies, including collaborative research with the National Museum of Natural History, Smithsonian Institution. Professor Cioffi has published numerous articles in leading journals and five books, including Politics and Uncertainty (Cambridge University Press, 1998) and Power Laws in the Social Sciences.
State Department Profile
Dr. Cioffi-Revilla served as Senior Science and Technology Advisor to the Director, INR/GGI, where he reviewed computational social method applications (measurement, models, simulations). The applications worked to solve intelligence analysis challenges facing senior State Department policymakers who are supported by the research and analysis conducted by the Office of The Geographer and Global Issues in the Bureau of Intelligence and Research. He participated in the production of an INR Assessment on Ethno-sectarian Segregation and helped the Director of the Office of WMD Terrorism by providing a model of risk assessment.