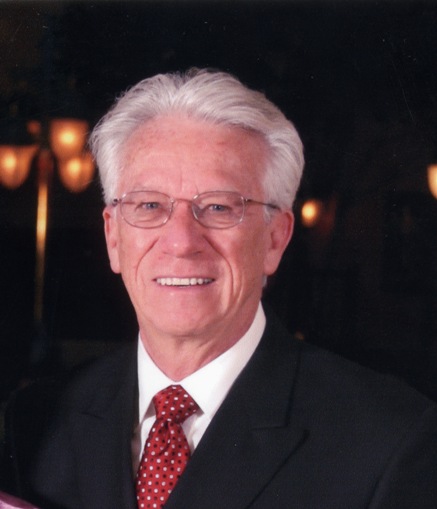 MARVIN PAULE
Department of Biochemistry, Colorado State University
Bio
Dr. Paule earned his Doctorate from UC Davis in 1970 and is currently Professor and former Chair of Biochemistry and Molecular Biology at Colorado State University. Dr. Paule researched the structures of eukaryotic RNA polymerases and the expression of ribosomal RNAs in eukaryotic cells, making seminal discoveries of transcription and regulation mechanisms of these genes. Eighty original scientific papers, reviews, and two books were published. Nearly 40 graduate students and postdoctoral fellows trained in his laboratory. This research was funded continuously by NIH for 33 years. Paule organized numerous international scientific conferences, including originating the field's premier "Oddpols meeting," the biannual Asilomar Conference on RNA Polymerase I and III Transcription. Two yearlong sabbaticals in France led to continuing collaborations with scientists at French research institutes. He previously served as Chair of the Cell and Molecular Biology Graduate Program, three terms on NIH Study Sections and as Co-Chair of the Federal Demonstration Partnership. He recently received the CSU Alumni Association Best Teacher and the CSU Distinguished Service awards.
State Department Profile
Dr. Paule worked in the Verification, Compliance and Implementation Bureau, Office of Biological Weapons Affairs. He spent much of his time monitoring compliance with provisions of the Biological Weapons Convention and writing a Noncompliance Report. The report, which also includes sections on chemical, nuclear, and radiological weapons development and conventional weapons deployment, was then used by government officials to create foreign policy and to adjust domestic laws, as well as by Congress to amend the U.S. position toward other countries. Additionally, Dr. Paule developed a proposal to create a comprehensive genome sequence database to aid in identifying strains of pathogens used in biological weapons. He attended the Higher Education Summit for Global Development sponsored by DOS and USAID, and plans to speak at a follow-up conference to the Summit in Tbilisi, Georgia.