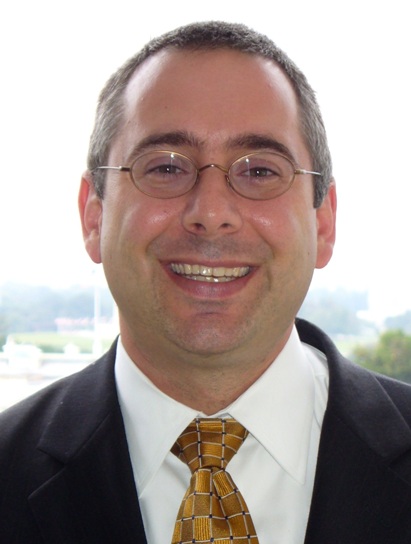 Bio
Dr. Robert Butera is a Professor of Electrical and Computer Engineering and the Faculty Director of Graduate Studies at the Georgia Institute of Technology, in Atlanta, GA. Prior to starting his Jefferson Science Fellowship, he served for three years as Director of Georgia Tech's Interdisciplinary Bioengineering Graduate Program. His research interests include neural engineering, cellular neurophysiology, and the neural control of breathing. He is a Fellow of the American Institute of Medical and Biological Engineers and a past recipient of the NSF CAREER award (2004) and James S. McDonnell Foundation 21st Century Scientist Award (2001). Dr. Butera currently serves as an elected representative on the AdCom (governing board) of the IEEE Engineering in Medicine and Biology Society, Deputy Editor-in-Chief of the IEEE Transactions on Biomedical Circuits and Systems, Associate Editor of the Journal of Theoretical Biology, and has served on numerous research and educational grant review panels for both NSF and NIH.Recently, he has co-developed new courses in both freshmen engineering education and graduate-level training in biomedical research conduct. Dr. Butera is a graduate of Georgia Tech (BEE, 1991) and Rice University (PhD, 1996), and prior to joining Georgia Tech he was a postdoctoral researcher at the National Institutes of Health.


State Department Profile
Dr. Robert Butera worked in the Office of Chemical and Biological Weapon Threat Reduction, specifically on policy issues related to biosecurity from a nonproliferation perspective. During his tenure, he represented the State Department in several interagency working groups on pathogen security issues, attended several international panels on biosecurity issue awareness, delivered lectures to non-scientists, and worked to incorporate a science policy exercise into courses at the Foreign Service Institute. Dr. Butera also contributed to the discussions and final report of the "Working Group on Strengthening the Biosecurity of the United States," where he contributed to policy research and recommendations in the areas of both personnel reliability and international interactions.