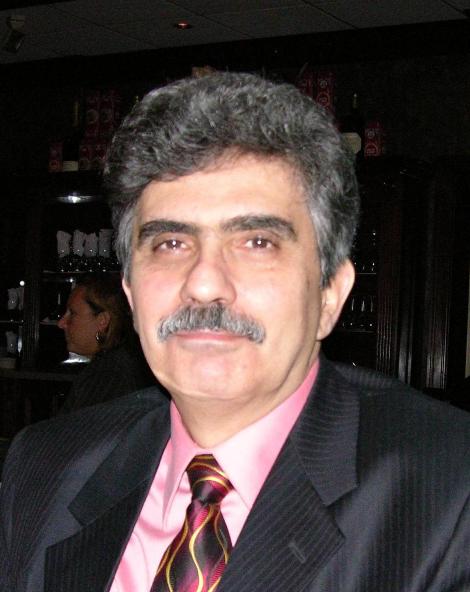 Bio
Dr. Michael El-Batanouny is a Professor of Physics at Boston University. He received his M.S. and Ph.D. degrees from the University of California, Davis. Prior to joining the Physics Faculty at Boston University, he held the positions of Research Associate and Research Scientist at Brookhaven National Laboratory in Upton New York. Dr. El-Batanouny's research is in the area of condensed matter physics, and surface physics in particular. His research has focused on diverse topics such as the interaction of hydrogen with metals and metallic composite films, nonlinear phenomena at surfaces, and he pioneered and developed a novel technique that employs beams of specially prepared magnetic helium atoms to study the magnetic surface structure and magnetic surface waves. Dr. El-Batanouny has authored/co-authored more than 100 journal articles, and is the author of a new book titled Symmetry and Condensed Matter Physics: A computational Approach, published by Cambridge University Press (2008). Dr El-Batanouny has been invited to give lecture series at the University of Perugia, Italy, at the Instituto de Matematicas y Fisica Fundamental, Consejo Superior de Investigaciones Cientificas, Madrid, Spain, and at the Max Planck Institute, Göttingen, Germany.

State Department Profile
Dr. Michael El-Batanouny worked in the Office of International Communications and Information Policy, part of the Bureau of Economics, Energy and Business, where he focused on issues facing the international community with respect the Internet. He served as a U.S. delegate to the International Telecommunications Union (ITU) where he was asked to formulate documents to establish a worldwide focus group on Future Networks (FGFN), which he later attended. Dr. El-Batanouny also took the initiative to provide U.S. policymakers educational briefings on the internet and the issues it will face in the near future. He did so by developing an explanatory guide and giving presentations on cyber-network essentials tailored to his and other offices in the State Department. He also organized a conference, "Future Cyber-Networks: Evolution or Revolution," that engaged experts from industry and academia with State Department officials and other U.S. government representatives.