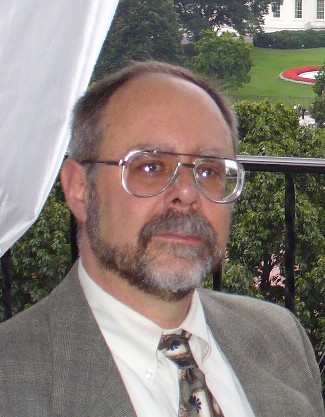 Steven Garrett
Pennsylvania State University
Bio
Dr. Steven Garrett received his Ph.D. in Physics from UCLA in 1977. He continued research in quantum fluids at the University of Sussex in England followed by two years in the Physics Department at the University of California at Berkeley as a Fellow of the Miller Institute for Basic Research in Science. Dr. Garrett joined the faculty of the Naval Postgraduate School in 1982 where his research efforts were concentrated on the development of fiber-optic sensors and thermoacoustic refrigerators. He left NPS in 1995 to assume his current position as the United Technologies Corporation Professor of Acoustics in the Graduate Program in Acoustics, and as Senior Scientist in the Applied Research Laboratory, both at Penn State. Professor Garrett is a fellow of the Acoustical Society of America and recipient of the Popular Science Magazine Award for Environmental Technology, the Helen Caldecott Award for Environmental Technology, the Rolex Award for Enterprise (environment category), and has been issued over two dozen patents.

State Department Profile
Dr. Steve Garrett served in the Bureau of East Asian and Pacific Affairs (EAP), where he worked closely with Bill Behn, another EAP science advisor, and Phil Hopke, another Jefferson Fellow, to created an Improved Cook Stoves Initiative. Specifically, Dr. Garrett and his colleagues developed policy and programs to mitigate non-CO2 contributions to global warming and improve women and children's health by trying to reduce the products of incomplete combustion created by biomass-burning cook stoves through technical innovation of scientist and engineers in the US and in ASEAN countries. To support these innovations, Dr. Garrett and his office worked with a coalition of other State Department bureaus, U.S. government agencies, NGOs, and commercial manufacturers. They organized seminars on biomass cook stoves at State to inform and educate the aforementioned parties and other interested groups, and held several other meetings at individual agencies with interest and expertise in this area. The next milestone in the Cook Stove Initiative will be the US-ASEAN Next-Generation Cook Stove Workshop in Bangkok in November 2009. That Workshop is co-sponsored by the State Department and the National Science Foundation. One option that will be explored at the Workshop will be the use of a small fraction of cook stove's heat to generate electricity that can be used to power a fan to improve combustion and provide excess power for high-efficiency lighting and to charge small electrical devices like cell 'phones. Dr. Garrett also spent time working on increasing US interactions with the ASEAN University Network and worked with Rob Butera, another Jefferson Fellow, to augment the ESTH Tradecraft Course that prepares Foreign Service Officers to serve in embassies as Environment, Science, Technology and Health (ESTH) specialists.
To read Dr. Garrett's article entitled "Cookstoves and Climate Change" in Acoustics Today (Vol 7, Issue 2, April 2011) click here.