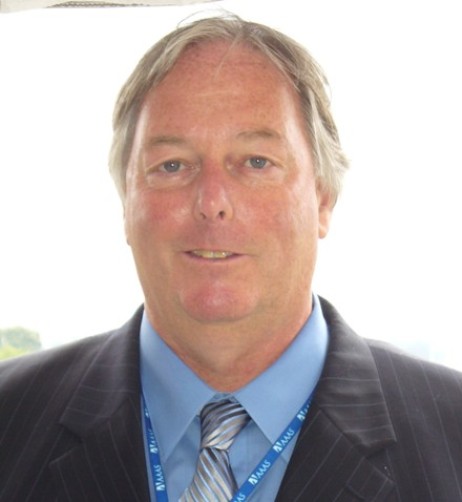 Steven Geary
University of Connecticut

Bio
Dr. Steve Geary received his Ph.D. in Bacteriology in 1980 from the University of Connecticut. He was a Postdoctoral Fellow in the Department of Microbiology at the University of Missouri School of Medicine from 1980-1981. He then took a position as Principal Scientist at the Elkhorn Research Center of Schering Corporation in Omaha, Nebraska from 1981-1985. He then joined Bionique Laboratories in Saranac Lake, New York as Director of Research & Development. In 1989, Dr. Geary joined the faculty of the Department of Pathobiology & Veterinary Science at the University of Connecticut where he is currently Professor & Director of The Center of Excellence for Vaccine Research (CEVR). CEVR is built on research expertise in the studies of molecular microbiology, elucidation of disease mechanisms, immune responses to pathogenic microbes, and the development of vaccines and diagnostics specific for bacterial and viral diseases affecting poultry, cattle and swine. Dr. Geary's research focuses on investigating the mechanisms of pathogenesis of Mycoplasma species affecting animals and man and is internationally recognized as a leader in the field of Mycoplasma gallisepticum virulence and comparative and functional genomics. He is currently a 2008-2009 Jefferson Science Fellow in the Bureau of Verification, Compliance and Implementation, Office of Biological Weapons Affairs at the Department of State.

State Department Profile
Dr. Steve Geary spent his tenure in the Bureau of Verification, Compliance and Implementation within the Office of Biological Weapons Affairs focusing on technologies for the rapid detection of suspect biological weapons agents. Specifically, Dr. Geary led an effort to implement a new Pathogen Strain Library, a database of forensically-important pathogens, as well as developing a novel proposal to implement an analytical system for bioweapons. Additionally, Dr. Geary represented the State Department in the interagency group, "Strengthening Laboratory Biosecurity in the United States," which addressed security issues around theft, misuse, and diversion to unlawful activity of biological select agents. Finally, Dr. Geary worked with a number of other bureaus and offices within the State Department, as well as other U.S. government agencies on special projects related to biological weapons research.
Dr. Geary was featured in UCONN Magazine in 2009. Click here to read the article on his experience as a Jefferson Science Fellow.