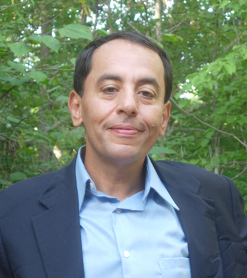 Mohammed A. Zikry
North Carolina State University

Bio
Dr. Mohammed Zikry is a Professor at North Carolina State University in the Department of Mechanical and Aerospace Engineering. His research interests are in computational modeling of systems ranging from the nano to the micro scales, fracture mechanics, plasticity, functional nano and micro device design, and experimental mechanics. He has received the Senior Research Fulbright Award, the ALCOA Distinguished Research Award, Merit Research Award (NCSU), and the Ralph Teetor Research Award from the Society of Automotive Engineering. He has been awarded a Professeur, Premiere Classe, Strasbourg University, and he is also a Fellow of the American Society of Mechanical Engineering (ASME), the Regional Editor for Mechanics of Materials, and is a member of the Executive Committee of ASME's Material's Division. He has been a senior research advisor to the Army Research Office and a consultant to numerous industries. He received his Ph.D. from the University of California, San Diego, his M.S. from the Johns Hopkins University, and his B.S. from the University of Kansas.

State Department Profile
Dr. Mohammed Zikry spent his tenure in the Africa Bureau, where he was part in the U.S. government efforts to stem the use of illicit minerals in spawning conflicts. Specifically, he worked to ensure that the Kimberly Process for Rough Diamonds is implemented, worked with international monitoring groups to visit alluvial mining sites, assisting with statistical analysis and management, and was a member of U.S. delegations to plenary and working group meetings. Additionally, Dr. Zikry worked with the U.S. Geological Survey and NASA to utilize remote sensing and satellite imagery techniques to monitor mining activity. Further activities that Dr. Zikry was involved in include his involvement with U.S. government efforts to stem illicit mineral activity in the eastern part of the Democratic Republic of Congo, strategy development and research initiatives for climate change and renewable energy in Sub-Saharan Africa and academic network development between American and African universities. As part of developing these research networks, he has been working with the Sullivan Foundation and other government agencies to plan for their Science and Technology activities at the Sullivan Foundation Summit in 2010. Since his tenure at the State Department, Dr. Zikry has been working with the Africa Bureau in the areas of the Kimberley Process, Conflict Minerals in the Congo, and research exchanges with Africa. One of the accomplishments in late 2009 was the formation of an international subgroup of scientists that will be formed to research whether the geological origin of diamonds can be easily determined, the results of which would could prevent diamonds and other materials from being used to finance conflicts.