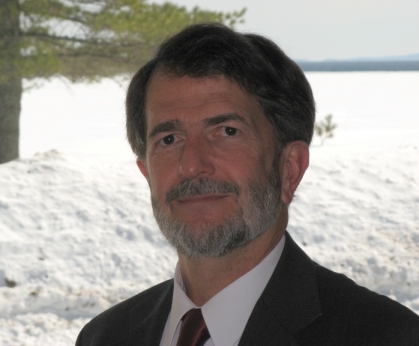 Dr. Wayne D. Pennington is a geophysicist at Michigan Technological University, where he is also the Chair of the Department of Geological and Mining Engineering and Sciences. His research interest is centered on the response of Earth materials to changes in physical conditions, such as stress, saturation, and temperature. The applications of this interest are found in induced seismicity, deep earthquakes, and oil and gas exploration and development. Dr. Pennington has worked in academia and in industry, and has conducted field work at sites around the world. In the 1970's, he studied tectonic earthquakes in Latin America and Pakistan. In the early 1980's, he was on the faculty at The University of Texas at Austin, and studied the relationship of earthquakes to oil and gas production. Following that, he worked at the research laboratory for Marathon Oil Company, studying techniques to improve the identification of, and production from, oil and gas reservoirs. Since 1994, he has been at Michigan Tech, teaching and conducting research into geophysical observations of oil and gas production. He has served as the First Vice-President for the Society of Exploration Geophysicists, published over 30 papers, and co-authored (with his students) one book. His degrees are from Princeton University, Cornell University, and the University of Wisconsin-Madison.
U.S. Agency for International Development Profile
Dr. Pennington worked in the Office of Infrastructure and Engineering within the Bureau of Economic Growth, Agriculture, and Trade at the U.S. Agency for International Development, and after the new Office of Science and Technology was created in spring of 2010, shared his appointment in that office. While he worked on issues relating to earthquake hazard in Afghanistan and science and engineering projects in Pakistan, the M7.0 Haiti earthquake occurred in January, and affected much of what he did after that date. He coordinated scientific and engineering teams heading to the Haiti, presented talks for non-technical audiences on the seismology of Haiti, and co-organized a workshop on informing Haiti's reconstruction with science and engineering. His travels included Haiti and Nepal. He plans to continue working with USAID on technology for joint civilian-military approaches to emergency response and disaster risk reduction.