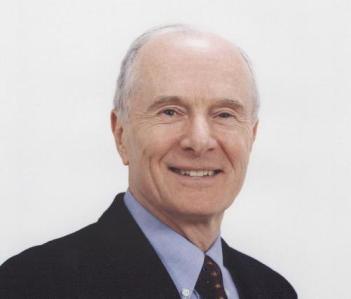 Dr. John E. Savage earned his PhD in Electrical Engineering at MIT in 1965 specializing in coding and information theory. He joined Bell Laboratories in 1965 and the faculty of the Division of Engineering at Brown University in 1967. In 1979 he co-founded the Department of Computer Science at Brown and served as its second chair from 1985 to 1991. By the early 1970s his research interests changed to theoretical computer science. He currently does research on computational nanotechnology, the performance of multicore chips, and reliable computing with unreliable elements. He has spent sabbaticals in the Netherlands (Eindhoven University of Technology), France (Institut National de Recherce en Informatique et en Automatique, Université Paris-Sud, and École Polytechnique), England (University of Warwick), and the US. He was awarded Fulbright-Hays Research Award and a Guggenheim Fellowship in 1973. He is a Fellow of AAAS and ACM and a Life Fellow of IEEE.
State Department Profile
Dr. John Savage served as an analyst in the Cyber Affairs Office in the Bureau of Intelligence and Research, where he provided his expertise in the general area of cyber security. During the year he organized a State Department conference on "Identity Management in an Open Society" which drew representatives from more than a dozen federal agencies. He sat on five cyber security-related government committees, including Architecture R&D Sub-IPC and Interagency Working Group on Cyber Security and Information Assurance, among others. Dr. Savage attended a number of meetings organized by the International Communication and Information Policy Office to prepare for meetings of the International Telecommunication Union, for which he served as a member of the U.S. delegation. Additionally, Dr. Savage spoke at a number of venues on Cyberspace and security at the State Department, National Science Foundation, Brown University, the Institute for Defense Analysis, and in Singapore at a Global Futures Forum. Dr. Savage continues his relationship with the State Department as an IC Associate.

Dr. Savage's JSF experience was featured in an article on Brown University's website.