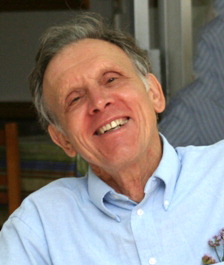 Peter J. Davies is a professor of Plant Physiology at Cornell University in Ithaca NY, where he has been a member of the faculty for 42 years in the departments of Plant Biology and Horticulture. He holds a B.Sc. and Ph.D. from the University of Reading in England, and an M.S. from the University of California at Davis. Prior to going to Cornell he held a position at Yale University. His expertise is in the field of plant development, especially plant hormones. He has published over 100 papers and several books, including three editions of the principal monograph in the field of plant hormones. At Cornell he has been teaching plant function and growth, especially to students of agriculture and horticulture. More recently he has broadened his teaching to educate non-biology students in the societal implications of advances in biology with a course covering diet to disease, DNA to deforestation.

State Department Profile

Office of Agriculture, Biotechnology, and Textile Trade Affairs
Bureau of Economics, Energy and Business Affairs

Peter Davies' area of involvement was in Agricultural Biotechnology, with special responsibility for Europe. His main tasks included: monitoring developments in agriculture and food security, especially with regard to crop biotechnology, and to interact with officials, report authors and advisory groups in this area; monitoring the status of biotech crops in Europe, and provide input to promote the acceptance of these crops on a scientific basis; providing comments to officials of the State Department, USDA and the US Trade representative on any disputes resulting from the scientific analysis of crop products; and working to obtain the approval of Golden Rice in the USA.