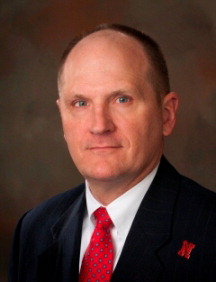 Dr. Curtis L. Weller is a Professor of Food and Bioprocess Engineering with appointments in the Department of Biological Systems Engineering and in the Department of Food Science and Technology at the University of Nebraska-Lincoln. He received his BS and MS degrees in Food Science, and his PhD degree in Agricultural Engineering from the University of Illinois at Urbana-Champaign. Professor Weller is licensed to practice engineering in South Carolina and Nebraska, and is responsible for teaching courses in food and process engineering. His research responsibilities are in the broad area of food engineering with particular attention on value-added processing of agricultural commodities and physical properties determination. Concentration of the research effort of Professor Weller has been on recovery and utilization of valuable lipids in grain sorghum, and predicting microbial growth in meat products based on time and environmental conditions. He has authored or co-authored over 100 refereed journal articles, and lectured and consulted about various aspects of food processing throughout the world. In 2010, Professor Weller received the AACC International Excellence in Teaching award. Prior to his position in Nebraska, Professor Weller served on the faculty at Clemson University and in quality assurance roles in the baking and dairy industries.

USAID Profile

USAID Bureau for Food Security
Office of Markets, Partnerships and Innovation

Curtis Weller was affiliated with the USAID Bureau for Food Security Office of Markets, Partnerships and Innovation and is housed in the Ronald Reagan Building in Washington, DC. He reviewed, studied and discerned existing information related to processing in various food, feed and bioproduct value chains for the U.S. government Feed the Future focus countries. These activities enabled him to assist in the identification of opportunities to attract and engage international and regional partners in innovative market development opportunities. Specifically, his focus was on understanding food processing issues in countries in the Horn of Africa, the establishment of the Global Food Safety Partnership with the World Bank, and the implementation of strategies to reduce post-harvest losses for food commodities.