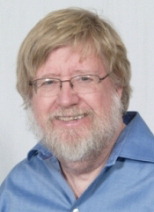 Dr. Clyde Martin received his PhD from the University of Wyoming in 1971 and worked as a National Research Council Research Associate at NASA from 1971-1973. Clyde F. Martin's research interests include control theory and the development and analysis of mathematical and statistical models in agriculture, the environment and medicine. He has collaborated with engineers and scientists in a number of areas including aeronautics, bioengineering, economics, plant science, soil physics, epidemiology and chemical engineering on a variety of scientific topics. In 1983 he was appointed the Ex-Students Association Distinguished Visiting Professor of Mathematics at Texas Tech University; in 1988 he was appointed as the Ex-Students Association Distinguished Professor of Mathematics and in 1991 was appointed as a Paul Whitfield Horn Professor. He is a Fellow of the Institute of Electrical and Electronic Engineers, a Fellow of the American Statistics Association and an elected member of the International Statistics Institute. In November of 2001 he received an honorary doctorate for his work in engineering from the Royal Institute of Technology in Stockholm Sweden. He has received distinguished alumni awards from both Emporia State University and the University of Wyoming. He has directed more than 100 students to advanced degrees and has published more than 400 papers in a variety of disciplines.
State Department Profile

Office of Global Food Security
Office of the Secretary

Clyde Martin served as a science advisor to S/GFS. His main area of focus was science and technology and research and development as they relate to food and nutrition security, especially within the U.S. global hunger and food security initiative, Feed the Future, and the G-8 New Alliance for Food Security and Nutrition. Related to this portfolio but under the auspices of his position at Texas Tech University , Dr. Martin made an in-depth study of indexed insurance and other micro financing issues and their mitigating effects on drought and other natural events that affect the welfare of subsistence farmers, particularly in Africa.

Click here to read an article in the November 2013 issue of AMSTATNEWS featuring Dr. Clyde Martin.