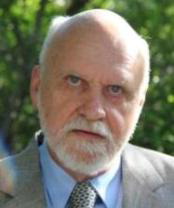 Dr. Richard Matzner is Director of the Center for Relativity and Professor of Physics at The University of Texas at Austin. He has spent his career educating students in cosmology, relativity, and astrophysics and consistently fosters broadened participation in and social awareness of science through his many and diverse outreach activities. These include his participation on scientific editorial boards, his decade-long tenure as Southwest Region Lead Judge for the Siemens/Westinghouse Science Competition, and his role co-directing international summer schools on Relativistic Astrophysics in Erice, Italy. Professor Matzner has extensive international experience. He concluded his graduate education with a year at Cambridge, UK and has since spent a sabbatical year and several summers at the Astrophysics department in Oxford. He has been a long-term visitor at Institutes in Britain, France, Germany (he was a long-term member of the external advisory committee to the Max Planck Institute for Gravitational Physics in Potsdam Germany), Turkey and Italy. His engagement with the Italian scientific community is extensive and long-standing. Professor Matzner is a foreign member of the Academy of Sciences of Turin and has an ongoing collaboration with the Aerospace Engineering Department of the University of Rome on laser ranged satellites. This collaboration recently viewed the launch of its satellite LARES on 13 February 2012. He has lectured extensively on Relativistic Astrophysics at The University of Lecce in Italy. Dr. Matzner has traveled extensively professionally and privately in the Americas, in Europe, Africa and Australia, and in Asia, in many cases to work with his (40+), former PhD students and postdocs and a broad community of scientific collaborators worldwide; friends, but also part of a real community tied together by mutual interests.

State Department Profile

Regional and Security Policy Office
East Asia and Pacific (EAP) Bureau

Professor Matzner was senior science advisor in the Regional and Security Policy Office of the East Asia and Pacific (EAP) Bureau. He advised the Department of State on subjects including Space and Cyber questions, Health, Environmental and Climate Change and its effect on the oceans, topics relating to Energy and to Scarce Material resources, on Innovation, and on Commercialization of academic research. He also contributed to and participated in meetings on space security in Vietnam and Malaysia, and on joint scientific commission meetings with Malaysia and Australia.