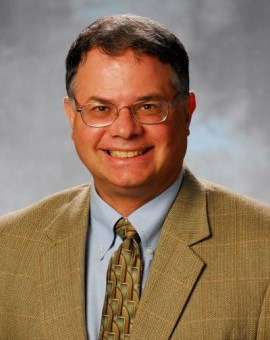 Dr. Jonathan Colton is Professor of Mechanical Engineering and of Industrial Design at the Georgia Institute of Technology. Professor Colton obtained his S.B., S.M., and Ph.D. in Mechanical Engineering at the Massachusetts Institute of Technology, prior to joining Georgia Tech's faculty in 1985. He is a registered professional engineer in the states of Georgia and Maryland. Dr. Colton is a member of the World Health Organization's Immunization Practices Advisory Committee and of the Board of Directors of the Global Soap Project. Professor Colton's expertise includes humanitarian design and engineering, product design, manufacturing, and industrial design. His research has been funded by the Bill and Melinda Gates Foundation, NSF, NIH, NASA, US CDC, US Navy, NATO, GM, Ford, Boeing, Lockheed Martin, Hoechst-Celanese, Schlumberger, Kodak, and Albany International, among others. A project funded by the Bill and Melinda Gates Foundation is designing a vaccine and drug warehouse that is highly energy efficient and creates as much energy as it consumes from renewable sources. This project is in conjunction with the Tunisian Ministry of Health. Dr. Colton has designed icons for placement on UN agency-sourced vaccine vials to indicate when they should be discarded, to prevent the use of ineffective drugs. He is creating an undergraduate minor program in Global Development Studies, to allow Georgia Tech students to positively impact the world, especially developing countries. He teaches a multidisciplinary capstone design course in Humanitarian Design and Engineering in which students work on projects with sponsors from NGOs and international organizations. These projects include hand tools for refugee farmers, bio-mass gasification and solar cook stoves, equipment to make charcoal from biomass, toilets that recover resources and generate energy, net zero energy health care clinics and vaccine stores, artificial hands and arms for terror victims, vehicle design for Western African markets, and shelters for refugees fleeing conflict and natural disasters.

Dr. Colton's selection as a Jefferson Science Fellow was featured on Georgia Tech's website. Read the article here.
USAID Profile

Office of Agricultural Research and Policy
Bureau of Food Security

Jonathan Colton served as a senior technology advisor in BFS/ARP. He worked within the whole of USG Feed the Future activity, which advances food security. Dr. Colton focused on the diffusion, adoption, and scaling of technology, particularly mechanization technology for smallholder farmers. Examples include equipment to plant and harvest, as well as to reduce post-harvest losses. He developed methods to transfer from the research laboratory to the field, as well as to adapt technology from one field to another (health care to farming) and from one location to another (Asia to Africa). Professor Colton's efforts encompassed USAID Missions in Africa, Asia, and Latin America. In addition, he worked with the Office of Science and Technology (OST) to increase the interactions between USAID and the Smithsonian Institution.

Dr. Colton's was profiled on the Feed the Future website. Read the article here.