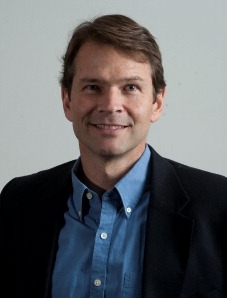 Dr. Gabriel Filippelli is a Professor of Earth Sciences and Director of the Center for Urban Health at Indiana University – Purdue University Indianapolis (IUPUI). He received his Ph.D. in Earth Sciences in 1994 from the University of California, Santa Cruz, and his B.S. in Geology in 1986 at the University of California, Davis. Dr. Filippelli's research and teaching expertise are in the broad areas of biogeochemical cycling in the environment. His work includes research and comparative analysis of pasts climate change impacts on terrestrial and marine ecosystems, with a particular focus on how these systems respond to rapid climate change as a window into how coupled earth/human systems will respond to current and future climate change. He is also engaged with a host of public health related research projects, including assessing exposure and uptake pathways for harmful heavy metals to children in urban settings. Dr. Filippelli is considered a leader in the field of medical geology and was the first elected chair of the Geological Society of America's Geology and Health Division. His work has been funded by the NSF, NIH, EPA, and NOAA. He has served on various advisory panels for the International Ocean Drilling Program, and Chaired the program's Science Planning Committee for several years. Dr. Filippelli was a Distinguished Lecturer for the Ocean Drilling Program, and has participated in several research expeditions for the program. He has served as an editor for Marine Geology, Deep Sea Research, Geology, and currently for Applied Geochemistry. Dr. Filippelli received his school's Research Award in 2007 and the Chancellor's Award for Civic Engagement in 2013.

State Department Profile

Office of Ocean and Polar Affairs
Bureau of Oceans, International Environment & Science

Gabriel Filippelli served as a senior science advisor in OES/OPA. His portfolio included issues related to marine pollution prevention, ocean resource governance, and science cooperation in the Arctic. He supported colleagues in his office and in the OES Bureau as a whole, mostly in the offices of Environmental Quality and Transboundary Affairs and International Health and Biodefense. Gabriel was part of the Urban Health working group at the Department of State. He worked extensively with various US governmental agencies, including NOAA, the Department of Treasury, the USDA, and the White House Council on Environmental Quality. He also worked closely with the UN Environment Program, the Arctic Council, and several Embassies, representing his office and working toward enhancing communication and using science to inform policy.