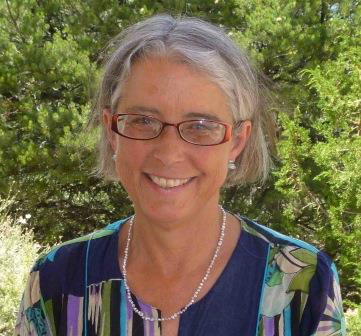 Dr. Stephanie Forrest is Regents Distinguished Professor of Computer Science at the University of New Mexico in Albuquerque and a member of the Santa Fe Institute (SFI) External Faculty. She received M.S. and Ph.D. degrees in Computer and Communication Sciences from the University of Michigan and a B.A. from St. John's College. Before joining UNM in 1990 she worked for Teknowledge Inc. and was a Director's Fellow at the Center for Nonlinear Studies, Los Alamos National Laboratory. At UNM, she served as Dept. Chair 2006-2011, and at SFI she has served as Interim Vice President for Academic Affairs and as Co-Chair of the Science Board. She has received numerous awards, including the ACM/AAAI Allen Newell Award in 2011, the IFIP TC2 Manfred Paul Award for Excellence in Software in 2009, and the NSF Presidential Young Investigator Award in 1991. Dr. Forrest's interdisciplinary research studies adaptive systems, including biological modeling (primarily immunology, cancer, and evolutionary processes), computer security, and automatic software repair. Over the past twenty years, she has conducted numerous cybersecurity projects, each with a biological emphasis. These include: developing the first practical anomaly intrusion-detection system; designing automated responses to cyberattacks; writing an early influential paper proposing automatic diversity and introducing instruction-set randomization as a particular implementation; developing noncryptographic privacy-enhancing data representations; agent-based modeling of large-scale computational networks; and recently, work on automated repair of security vulnerabilities. She has conducted many computational modeling projects in biology, where her specialties are immunology and evolutionary diseases, such as Influenza and cancer.

State Department Profile

Bureau of Economic Affairs
Office of the Coordinator for International Communications and Information Policy

Stephanie Forrest served as Senior Science Advisor in the Bureau of Economic Affairs, Office of the Coordinator for International Communications and Information Policy (EB/CIP). EB/CIP is led by Ambassador Daniel Sepulveda, who coordinates U.S. government policy in this arena, including financial, regulatory and Internet policy, and promotion of, and access to, information and communication technologies (ICTs) for developing countries(http://www.state.gov/r/pa/ei/biog/bureau/209063.htm).

Dr. Forrest provided expertise and support for a wide range of Internet governance issues, including privacy, cybersecurity, cloud computing, interactions with the International Telecommunication Union and the Organization for Economic Cooperation and Development, and corresponding bi-lateral ICTs relations with East Asian countries. In this capacity, she also supported the State Department Office of the Coordinator for Cyber Issues (S/CCI) and the Bureau of Democracy and Human Rights, which is responsible for Internet freedom and access.