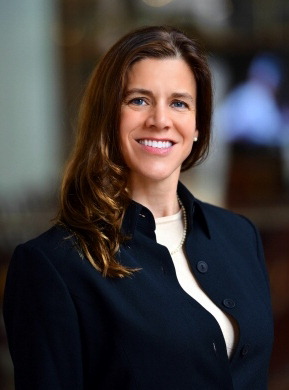 Dr. Elizabeth Montgomery Collins is an Associate Professor of Pediatrics in the Section of Retrovirology and Global Health at Baylor College of Medicine. As a member of the Baylor College of Medicine International Pediatric AIDS Initiative (BIPAI), and as a pediatrician, she has provided care and treatment to HIV-infected patients in Botswana, in Tanzania, and in Houston, Texas, at Texas Children's Hospital. She is a graduate of the University of Illinois, With Distinction, and Southern Illinois University School of Medicine, and holds a Master of Public Health degree, With Distinction, from Saint Louis University, where, in the Department of Pediatrics, she served as the director of the Medicine Abroad Program, director of the Foreign Adoption Clinic, director of pediatric volunteers and resident rotations at La Clinica Latino Community Health Center, and director of the Pediatric Advocacy and Community Education program. She has significant experience advocating for maternal-child health issues, and working with foreign Ministries of Health. She has traveled as a physician and global health expert to Malawi, Peru, Romania, Moldova, the Dominican Republic, Russia, Nepal, Haiti, Lesotho, and Swaziland. She has also lectured in Australia and completed an HIV Visiting Professorship in Haiti. She is an active Fellow in the American Academy of Pediatrics (AAP), serving as an appointed member on the Committee on Pediatric AIDS, and as a twice-elected Executive Committee member for the Section on International Child Health, where she has contributed as the Co-Chairperson of the Annual Program, Chairperson of the Development Committee, and has been charged with overseeing international child health policy. In 2013, she was selected as a Jefferson Science Fellow, and now serves at the U.S. Department of State, where she works on the Global Partnership Initiative as a Senior Science Advisor in the Secretary of State's Office.

State Department Profile

Office of the Secretary of State
Global Partnership Initiative

Dr. Elizabeth Collins served as a senior science advisor for S/GPI. She focused on forming partnerships with the private sector based on Secretary of State John F. Kerry's priorities of women's and children's health. In addition, she served as the main liaison in the office for any partnerships involving universities, education, medicine, science, and technology. Dr. Collins played an integral role in the Northern Ireland Delegation to promote science, technology, engineering, and mathematics for youth, and to promote innovation and entrepreneurship in those areas.