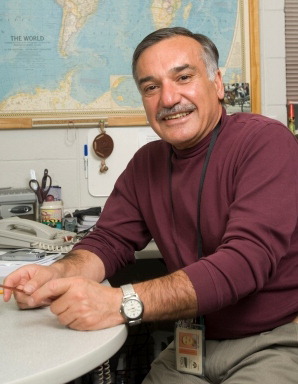 Dr. Mo Salman is a Professor of Veterinary Epidemiology in the Department of Clinical Sciences and College of Veterinary Medicine and Biomedical at Colorado State University. He is founder and director of Colorado State University's Animal Population Health Institute. Dr. Salman's research emphasis is in veterinary epidemiology with interests in analytical veterinary epidemiology, methodology for national and international animal disease surveillance systems, observational and clinical studies on animal populations, and epidemiology of infectious diseases. He has been the principal investigator on several research projects which include: the Program for Economically Important Infectious Animal Diseases (PEIIAD), enhancement of the technical capability of the National Animal Health and Food Safety Services System in the Republics of Georgia, Armenia, Albania, Kyrgyzstan, Iraq among other countries; simulation modeling for foot and mouth disease, training in field investigation for highly pathogenic Avian Influenza, and the refinement of risk assessment methods for infectious animal diseases that have impact on trade and public health issues.
State Department Profile

Bureau of African Affairs
Office of Public Diplomacy and Public Affairs

Dr. Salman was the senior scientific advisor to the African Bureau under Public Diplomacy and Public Affairs Office. His main job duty was to support Public Affairs Officers in Africa in their mission to enhance public diplomacy activities in science and technology (S&T). It is done through initiation of programs that engage the public to improve the science environment specifically in education, accelerating technology development, and collaborating among government, universities, non-governmental organizations, and industry in the sub-Sahara region. He was engaged in activities mainly to assess the value of S&T in enhancing the public diplomacy activities among the staff members in the US embassies in the region. He worked closely with these Embassies and African governments in specific programs to improve science education in the region, assist in the development and implantation of host government national plans on S&T, and promote science and technology research collaboration as a mechanism of diplomacy. Due to the broad aspect of his job and his specialty, Dr. Salman's focus was on agriculture and health sciences including high education as a model for other scientific disciplines.