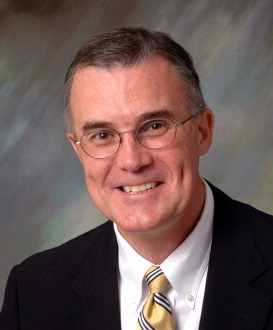 Dr. James E. Alleman is the Joel and Judy Cerwick Professor of Environmental Engineering with Iowa State University's Department of Civil, Construction, and Environmental Engineering. Professor Alleman obtained his BS, MS and PhD degrees in Civil and Environmental Engineering at the University of Notre Dame. Joining ISU in 2005 after completing a Fulbright Research-Scholar assignment at the Technical University of Crete in Xania, Greece, he served as a departmental Chair for six years. Dr. Alleman's additional career appointments sequentially included the U.S. Army Medical Service Corps in Okinawa, Japan (1972-1975), the University of Maryland (1978-1982), Purdue University (1982-2005), and a sabbatical Visiting Professor affiliation with the University of Leeds (1989). While at Purdue, he served as both an Assistant Head for the School of Civil Engineering and as an Associate Director for a $10M NASA-sponsored NSCORT Advanced Life Support research center where he managed projects connected with water, air, and waste management strategies for deep-space missions. Dr. Alleman's academic and research interests are connected with environmental engineering, with emphasis on sustainable engineering systems in relation to water, wastewater, and transportation infrastructure. His current research projects include an investigation of pavement solar energy reflectance in relation to urban heat island impacts, and our nation's first full-scale study of photocatalytic concrete materials which provide air-cleaning properties. Prior research activities have involved the beneficial reuse of foundry sands, coal ash, nitrocellulose munitions, municipal and industrial sludge, cement kiln dust, and pharmaceutical residuals. He has advised 15 PhD recipients whose research outcomes were then published in 70 refereed journal papers and 30-plus conference proceedings, and he co‐authored a related textbook entitled, "Environmental Biology for Engineers and Scientists." Dr. Alleman is a registered Professional Engineer in Indiana and Fellow member of the American Society of Civil Engineers.

USAID Profile

Office of Economic Growth – Environment and Infrastructure
Bureau of Europe and Eurasia

Dr. Jim Alleman serves as a senior science advisor for civil, construction, and environmental project focus elements within USAID's E&E Bureau. Primary activity areas involve Ukraine's ongoing Chernobyl 'arch' sarcophagus construction and an artesian groundwater depletion challenge within Armenia's Ararat Valley. His Chernobyl project interactions included USAID representation within a Department of State construction contract review team in Kiev, and continuing review of site monitoring reports for both the 'new safe confinement' and 'interim spent fuel storage facility' construction elements. As for his contributions with Armenia's water issues, his Mission-level efforts in collaboration with USAID's Global Development Lab address both assessment and technology strategies intended to advance sustainable public and private sector water abstraction.