Cycle 6 (2017 Deadline)

Exploring the fate of mercury in artisanal gold mining of the Lake Victoria Gold Field

PI: Clavery Tungaraza, tungaraza@suanet.ac.tz, Sokoine University of Agriculture
U.S. Partner: Mark Cohen, National Oceanic and Atmospheric Administration (NOAA)
Project Dates: December 2017 - November 2020


Project Overview:

This study will investigate quantitative and qualitative mercury availability in the environment surrounding artisanal and small-scale gold mining (ASGM) locations in Tanzania, where mercury contamination is of concern with regard to the health of community members and others who consume food products originating from the area. Although mercury contamination can be lessened by appropriate controls and proper handling methods, such measures are not routinely applied in Tanzania, where mercury has been documented in different environments and studies. Mercury can be transported away from emission sources by riverine systems to large water bodies like Lake Victoria. The resulting fish contamination can be significant, which is a particularly serious issue as fish are the major protein source in the region and the whole country. In Tanzania, very little data is available on levels of methylmercury in biota and sediments and on the contribution that ASGM activities make to these levels. Further, there is little information on the relative importance of riverine and atmospheric processes in transporting mercury from sources to ecosystems.

All these aspects must be taken into accoutn in order to understand the magnitude of mercury impacts on the environment and on human beings. This project will develop data on levels of mercury downwind and downstream from ASGM activities in water, suspended particulate matter, sediments, and fish and improve understanding of spatiotemporal variations of mercury levels. Inclusion of methylmercury in the analysis represents a significant extension of the PI's earlier work.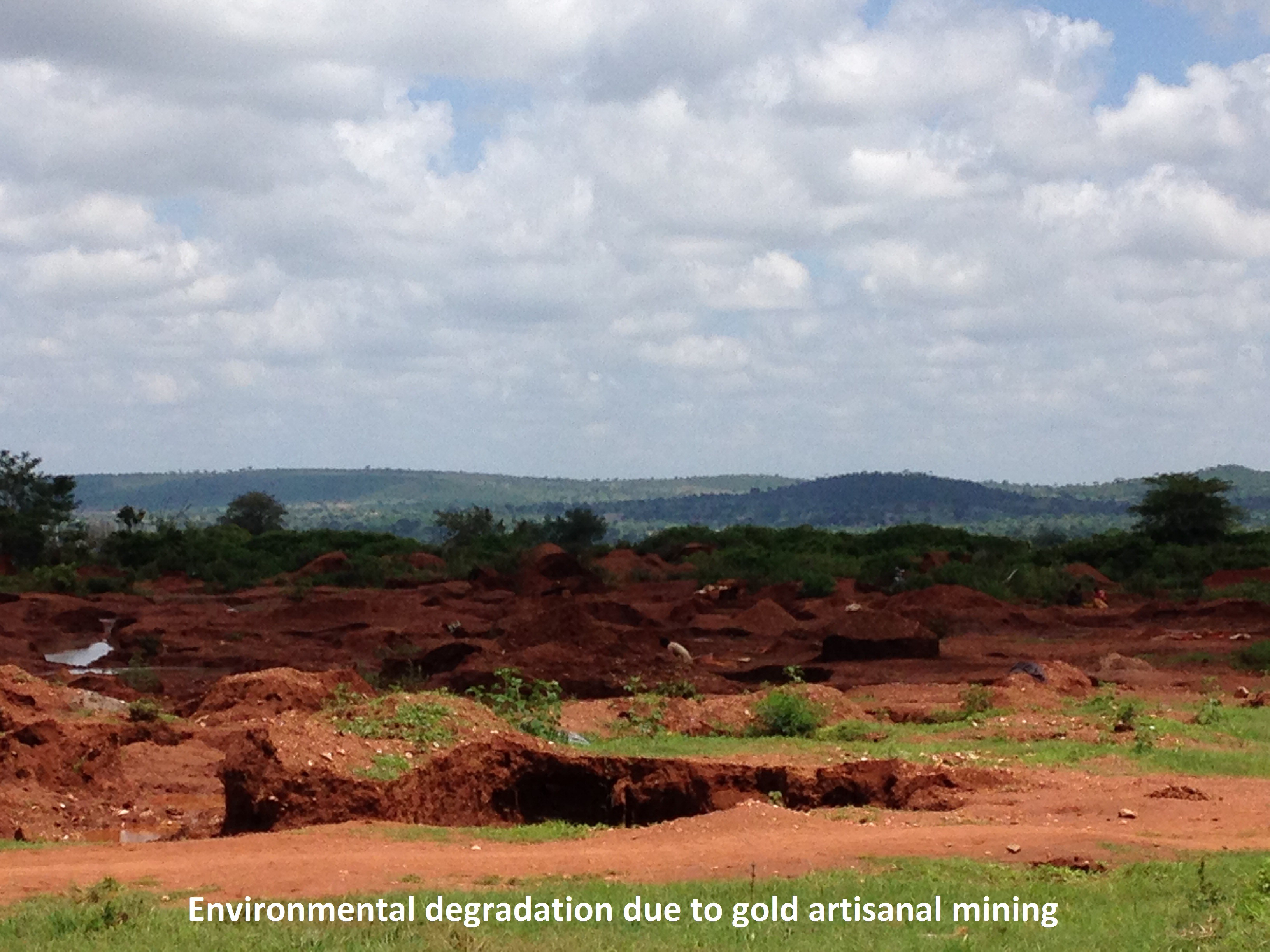 Photo courtesy of Dr. Tungaraza


Tanzania is now in the process of ratifying the Minamata Convention, a key goal of which is to raise awareness of health concerns, especially in developing countries, resulting from mercury exposure of vulnerable populations, especially women and children. Mercury emissions from ASGM activities in Tanzania cause food chain contamination that poses direct threats to vulnerable populations under the Convention.

In preparation for ratifying the Minamata Convention, Tanzania needs to establish country-based information on the sources and extent of mercury contamination. The data and analysis generated in this project will help inform policies for protection of water quality and foodstuff safety, as well as provide scientific information to aid the formulation of the legal framework on mercury that will be needed for government regulations.














Summary of Recent Events

In this reporting period, there were limited activities due to movement restriction that was imposed to avoid the COVID-19 pandemic. Since the PEER research is based on field visits, there were no visits and thus there was no sample collection during the period.

However, following the visit to the Smithsonian Environmental Research Center (SERC) that was mentioned in the last report, it was learned that our previous sample analyses needed re-analysis in order to correct possible analytical errors that might have been caused before. Therefore, a re-analysis of about 130 samples was done using a new learned method. The PI reports that they have managed to register an MSc student who will participate in the research. The study topics of the study will be on the quantification of total mercury in food crops grown in the Lake Victoria artisanal gold mines. The student will participate in sample collection and analyses.

In the next 3-6 months, sampling will continue for analysis of Total mercury. This will also include a schedule for the student, which will include sampling of different food crops in the mining sites. Other activities will include purchase of required equipment and standards for analysis of organic mercury. The analysis of organic mercury will depend on the successful acquisition of laboratory equipment and chemicals. This will also allow sampling of fish and other foodstuffs for organic mercury analyses.


Back to PEER Cycle 6 Grant Recipients