Cycle 8 (2019 Deadline)



Improving mangrove forest carbon and socioeconomic data to improve management in Madagascar



PI: Razakamanarivo Herintsitohaina (herintsitohaina.razakamanarivo@gmail.com), University of Antananarivo Laboratory of Radioisotopes
U.S. Partner: Richard MacKenzie, U.S. Forest Service Institute of Pacific Islands Forestry
Project Dates: November 2019 - October 2021

Project Overview: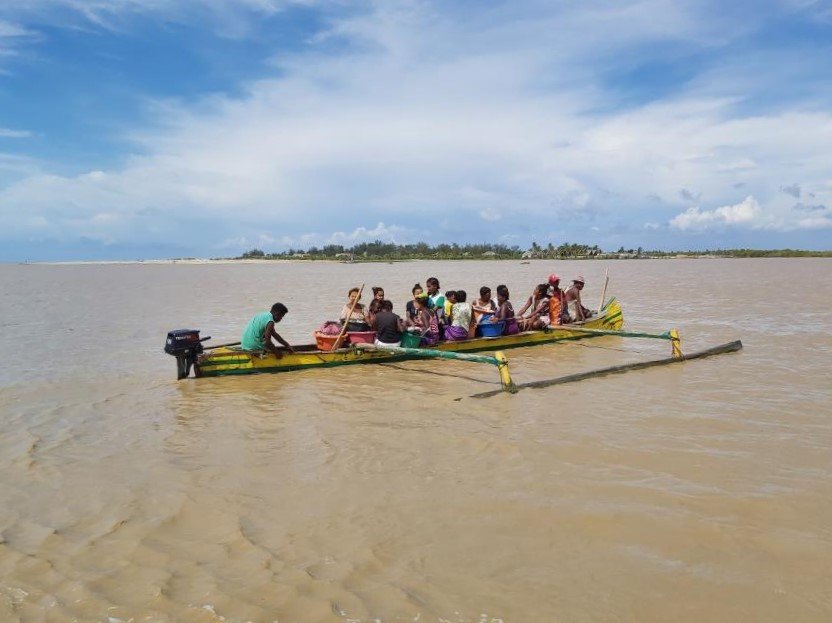 Fieldwork: Means of transport Morondova - Betania. Photo credit: Dr. Herintsitohaina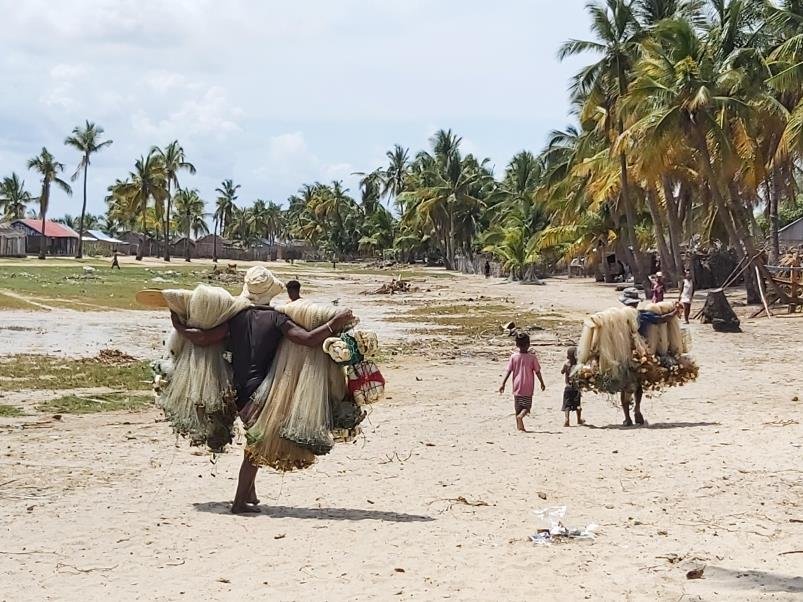 Fishermen going back home in Betania. Photo credit: Dr. Herintsitohaina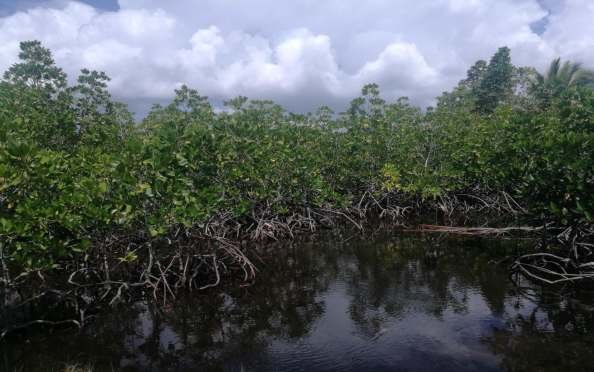 Mangroves. Photo credit: Dr. Herintsitohaina

Coastal Malagasy populations rely heavily on mangrove forests for food (fish, shrimp, and crabs), building materials, and fuel wood for cooking. Mangroves also protect these human populations from tsunamis and cyclones, as well provide climate change mitigation and adaptation by removing and storing large amounts of carbon (C) from the atmosphere. Despite these many benefits, overharvesting of trees for charcoal has resulted major deforestation rates and 20% loss of the country's mangrove forests. Mangrove deforestation not only results in the loss of goods and services provided by mangrove forests listed above but also negatively impacts their ability to keep up with increased rates of sea level rise. Developing community-based management is key to conserving and/or restoring these tightly coupled human-natural systems, but the first steps are using surveys to identify how communities value mangroves economically, culturally, and ecologically and to examine how these social aspects influence important ecological structure (amount of C stored in mangroves) or functions (rate mangroves are accumulating sediment, burying C in their sediments, or rising in elevation relative to sea level rise).

The main goal of this project is to increase our understanding of how socioeconomic, sociocultural, communication, and decision-making contexts impact the ecological structure and functions of Malagasy mangroves, which can be capitalized for national policies as well as for the different strategies of stakeholders in environmental governance.

Project objectives:

(1) Quantify and compare carbon (C) stocks and sedimentation, C burial, and accretion rates between deforested and intact mangroves of different regions of Madagascar.

(2) Develop more accurate estimates of above-ground tree biomass through the creation of an allometric equation specific for Madagascar mangrove trees.

(3) Understand the social realities related to mangroves by dissecting and resituating the different contexts, practices, representations, and decision making processes.

(4) Attempt to identify how different social aspects from Objective (3) impact C stocks and sedimentation, C burial, and accretion rates from Objective (1).

Area of study: The project will focus on mangroves in the north (Ambanja) and south (Morondava/Belo Sur Mer) which represents Madagascar's largest mangrove areas (24,000 and 26,400 ha, respectively), as well as being areas where trees are over harvested for charcoal and timber and community-based management actions to protect or monitor mangroves are being implemented. Belo Sur Mer mangroves are remote and relatively untouched, providing intact forested control sites.

The project closely relates to the mission of USAID's Conservation and Communities Project (CCP), which is designed to improve conservation of Madagascar's unique biodiversity while promoting resilient livelihoods for communities by providing them with a greater voice in the management of their natural resources, promoting sustainable community development, and creating jobs while providing alternatives to unsustainable resource use. Baseline social and environmental data generated from this project, as well as the support of communities in developing appropriate management and monitoring plans as planned under direct support from the U.S. Forest Service, will inform CCP's Hay Tao and Mikajy projects. Results from this research effort will also be used to identify effective community-based management options that the different communities can adopt that also achieve improved results for sequestering, maintaining, or reducing greenhouse gas emissions that meet Madagascar government goals. Finally, baseline data can be used by the national coordination board of climate change carbon and REDD + (BNCCCC-REDD) for their national greenhouse gas communications and their Nationally Determined Contributions identified in the Paris Agreement of the UN Framework Convention on Climate Change.

Visit PEER Project blog for updates here.

Project updates
The PEER team continued their planned activities. PEER team presentations were given on the theme of Sciences and societal issues during January 14-15, 2021 seminars as part of the celebration of the 55th anniversary of Laboratoire des RadioIsotopes (LRI) with The Minister of the Environment, the President of the University of Antananarivo and members of multiple academic institutions in Antananarivo participating in the event. During March 9, 2021, the team held a meeting via Zoom with the national collaborators (among others HayTao, BNCC-REDD +, ISSEDD, etc.) to present the preliminary results and to assess stakeholder needs.

During March 16-21, 2021 the team attended a training workshop and a forum organized by WWF on Accounting and on the economic Natural Capital Valuation.

Earlier in 2020, the team's activities included field work, data analysis, internal meetings between multidisciplinary teams, and exchanges with other USAID programs. Team meetings were held with USFS colleagues and the collaborator from the University of Malaya regarding soil samples analysis at Hilo's labs in Hawaii and at Milwaukee University.


In the upcoming months, the carbon team will be continuing to process tree data for allometric equations as it takes considerable tome to dry them in accordance with the established temperature protocol. Laboratory work in Madagascar and in the U.S. will be ongoing. Two MSc students are anticipated to complete their papers. Another part of the team will continue work on categorizing social data (35% remaining) and cartography training. Economic assessment of mangroves' carbon in the area will continue and scientific assessment of the results will be included in publications and dissemination events. .
| | |
| --- | --- |
| | |
| PEER team with samples collected at a guest house in Andranolava. Photo credit: Dr. Herintsitohaina | Fieldwork moments: Women gathered by PEER team in Menaky. Photo credit: Dr. Herintsitohaina |
| | |
| Multidisciplinary PEER team after a workshop held with local partners. Photo credit: Dr. Herintsitohaina | Ecological team in the field. Photo credit: Dr. Herintsitohaina |

.
Back to PEER Cycle 8 Grant Recipients