PARTNERSHIPS FOR ENHANCED ENGAGEMENT IN RESEARCH (PEER)
Cycle 9 (2020 Deadline)



Phytochemical, biological and toxicological evaluation of hop (Humulus lupulus L.) from populations growing wild in Kosovo



PI: Avni Hajdari (avni.hajdari@uni-pr.edu), University of Prishtina
U.S. Partner: Cassandra Quave, Emory University
Project Dates: April 2021- October 2023

Project Overview: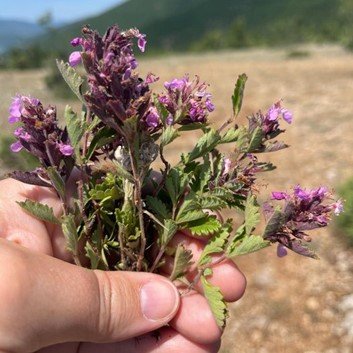 Teucrium chamaedrys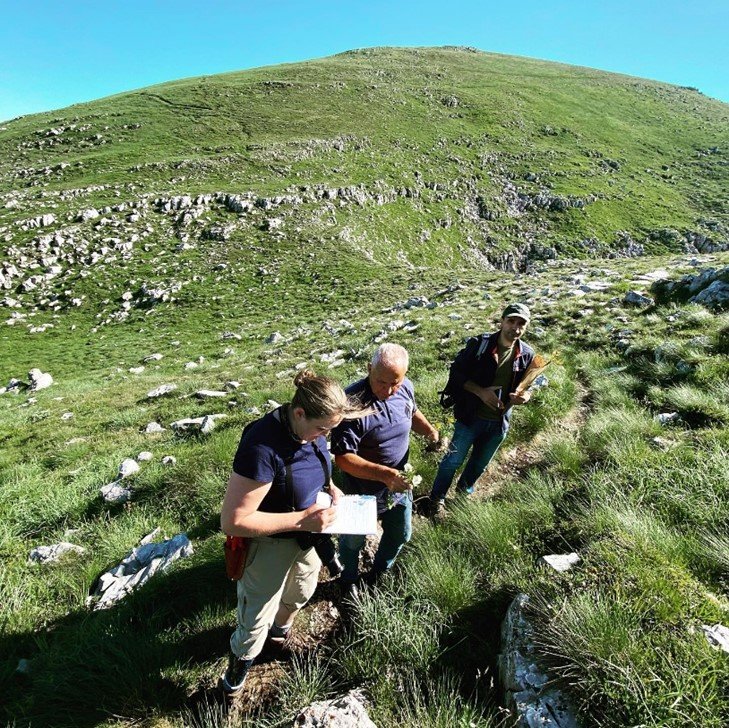 Moments during plant material collection and interviewing locals for traditional uses of the plants.

Hop is an economically important plant species used in both the pharmaceutical and food industries. Hop raw material usually is provided from cultivars derived from hybridization, a process that decreases genetic variability. While the raw material from wild populations is not used by industry due to its high variability in chemical composition, wild hop germplasm and genetic diversity from under-utilized origins can serve as new reservoirs of genetic material, useful for improving crop production. Wild hops have the potential to reveal unique sources of novel bioactive compounds. Aiming to investigate the genetic and chemical potential of wild hops, this project will apply state-of-the-art techniques in phytochemistry and molecular biology in assessing the biological activities and toxicological effects of the hop. Through an innovative combination of complementary expertise by the Kosovan and U.S. partners, the team will assess genetic diversity and chemical variability of wild hop specimens that can serve in the future as a new gene pool for improvement of hop cultivars, as well as a potential source of novel chemical entities for future food and drug development. Furthermore, by using this interdisciplinary approach, the project team intends to break down barriers between fieldwork and lab work, as well as between disciplines. Through the enhanced partnership, capacity building, and linkage of the research to the economy, the project will contribute particularly to the development of sustainable uses of plant resources and the socioeconomic development of Kosovo in general. Thus, the overall goal of this study is to evaluate the genetic and chemical variability of the Kosovan wild hop by integrating tools from multiple disciplines to offer a unique opportunity to foster sustainable uses of natural resources.

Summary of Recent Events

During the second year year of the project, additional fieldwork was conducted to gather plant samples from the hop population. DNA analyses of Hops collected from different wild populations also continued. Volatile organic compounds (VOCs) from the 206 previously extracted hop samples were analyzed using a gas chromatograph coupled with a flame ionization detector (FID) and a mass spectrometer (MS) detector. Additionally, an MSc student was involved in testing a novel methodology for analyzing volatile organic compounds (VOCs) using GC/MS/FID, aiming to reduce the amount of plant material required for hop analysis. The total phenolic and flavonoid content of all collected hop plant samples were assessed using UV/Vis spectrophotometry. The gathered data have been processed. These findings, under the abstract titled "Total Phenolic, Total Flavonoid and Antioxidant Activity of Humulus lupulus L. from Wild Populations in Kosovo," have been submitted and accepted for presentation at the "International Conference on New Achievements in Science, Technology and Arts" (ICNA-STA). The conference is scheduled to take place from May 4th to 5th, 2023, in Prishtina, Kosovo. Preliminary data analyses were performed using canonical discriminant analyses (CDA) and one-way variance analysis (ANOVA). The results indicate high variability among individuals within the same populations and less variability among different populations. Some findings from this activity will be presented at the conference "Human and Planetary Health: Everything is Connected Joint Meeting - SEB and SOE," scheduled for June 4-9, 2023, at Emory University in Atlanta, Georgia.

In addition to the planned activities within the scope of this project, the PEER team conducted an Ethnobotany Expedition in the Balkans (Kosovo/Albania) June 14 -24, 2022. The research expedition was conducted in the Has region (Pashtrik Mountain), situated along the border between Albania and Kosovo. The team successfully collected understudied medicinal plants for scientific analysis and documented traditional food and health practices to inform future laboratory research. Moreover, the team investigated the medicinal plant trade, changes in plant usage and collection, and their material culture, with a particular focus on rye used in roofing and for nutritional purposes. The results of this field visit are presented at the American Association of Geographers 2023 Annual Meeting. Abstract entitle: How do Bread and Roofs Overlap? The Role of Rye in the Food and Material Culture of Albania and Kosovo. Link: https://aag.secure- platform.com/aag2023/organizations/main/gallery/rounds/54/details/34247




New courses have not been explicitly created, but the project has contributed to updates of the existing course curricula. Field guidelines for plant collection developed laboratory protocols, established standard operating procedures, and methodologies for chemical analyses and biological assays of plant extracts are incorporated into the curricular material of courses such as Ethnobotany and Phytochemistry, and Economic Botany. Additionally, methodologies for toxicological assays of plant extracts will be integrated into courses like Environmental Mutagenesis and Environmental Health, while methodological protocols related to DNA analyses will be included in the Molecular Biology course content. This year, the study programs at the Department of Biology, University of Prishtina are undergoing a revision process for accreditation. This presents an excellent opportunity to update the course contents and incorporate the project findings, methodologies, and best practices. By integrating the knowledge and techniques gained from this project, the university can ensure its curricula remain relevant, up-to-date, and aligned with current academic and industry standards. The updated courses will be available for students at the academic year 2023/24 after getting the accreditation. The updated courses will be available for students in the academic year 2023/24, after receiving accreditation.

In terms of outreach and collaboration, in addition to strengthening our collaboration with Emory University and the University of Gastronomic Sciences, the project activities facilitated new partnerships with Florida Atlantic University. The team conducted online consultations with USAID office in Prishtina to identify beneficiaries focused on medicinal and aromatic plants within the Agriculture for Growth and Rural Opportunities program. The goal was to establish new cooperation and synergize USAID activities in Kosovo. To further enhance collaboration with local companies working with medicinal and aromatic plants, the team organized a meeting with NGOs to discus the potential services the lab could provide for local companies and explored possibilities for cultivating hops.
| | | |
| --- | --- | --- |
| | | |
| Training for extraction of the volatile and non-volatile chemical compounds from hop 22 | | Moments during collection of the plant materials and interviewing locals for traditional uses of the plants |
Back to PEER Cycle 9 Grant Recipients