Cambodia (2021 Deadline)



Using 4-s technique to analyze rural income in developing countries



PI: Sok Serey (sok.serey@rupp.edu.kh), Royal University of Phnom Penh
Co-PI: Kim Vandy, Forest and Livelihood Organization (FLO)
Project Dates: May 2022 – August 2023

Project Overview: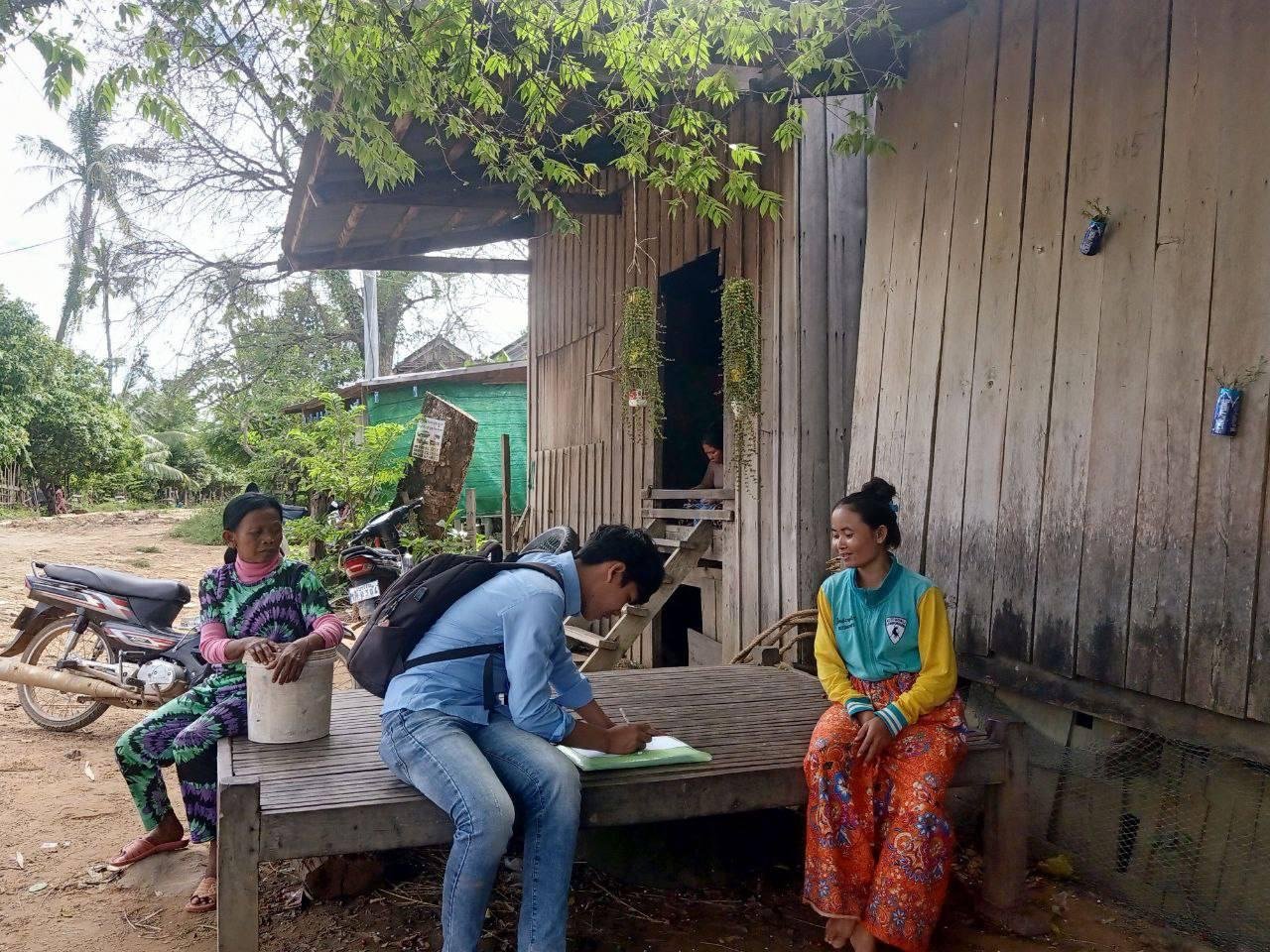 Fieldwork in Kratie Province. Photo credit: Sok Serey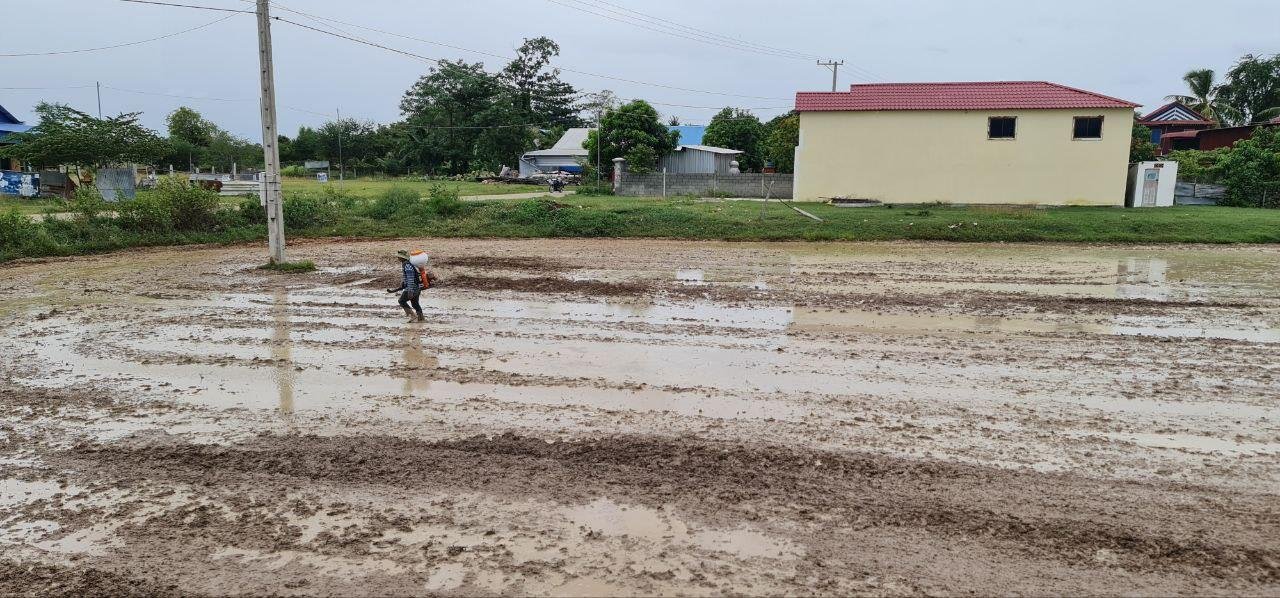 Fieldwork in Takeo Province. Photo credit: Sok Serey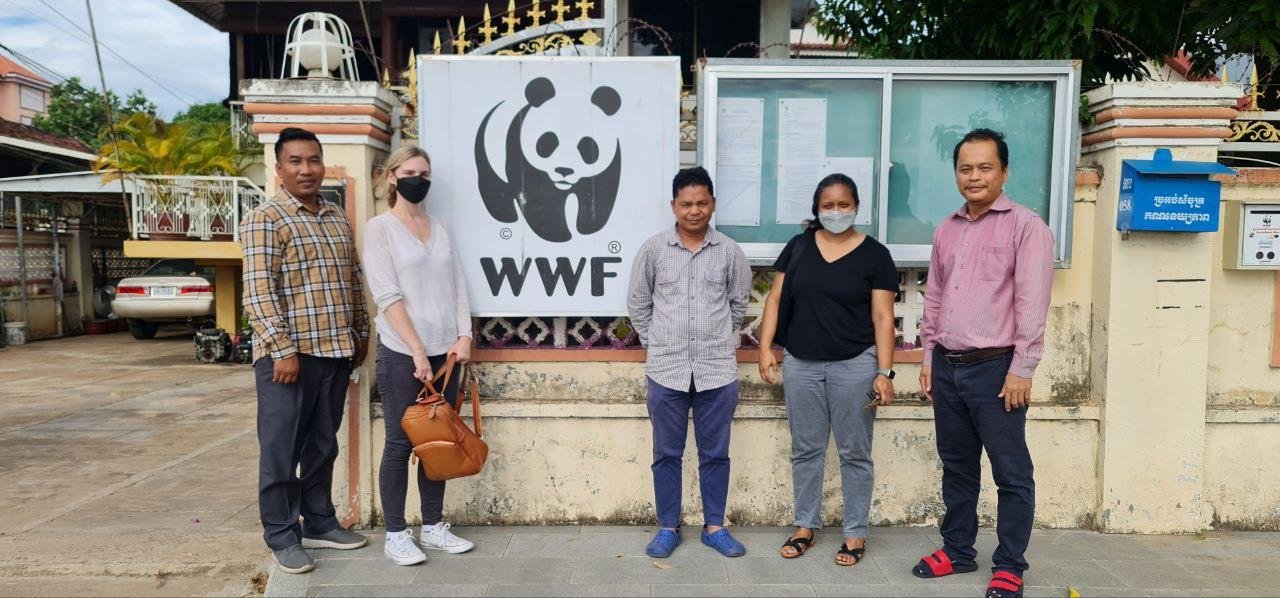 Cooperation with NGOs during fieldwork and field visit to understand rural livelihood in Kampong Thom, Kampong Chhnang, Prey Veng and Kratie Province with American professors from Johns Hopkins University and Rutgers University School of Public Health. Photo credit: Sok Serey

This project includes two components: (1) toolkit development and (2) research-related activities for publication. The project is designed as a hybrid by combining community engagement and academic research. Key stakeholders in this project include commune councils (CoCs), community-based organizations (CBOs), and nongovernmental organizations (NGOs); they are important community-based actors to support in developing, testing, and using the toolkits in the future as well. In addition, this toolkit will be also useful for local government agencies, NGOs, CBOs, and CoCs for future data collection and analysis of rural incomes.

In order to develop this toolkit, three different workshops will be organized to gather CoCs and CBOs from the four regions of Cambodia (east, north-west, Cardamone, and plain). The first workshop will be organized to collect inputs and insights for developing the toolki, including (1) a framework of rural income analysis, (2) key components of rural income analysis, and (3) structure for analysis of rural incomes in developing countries. At the same time, relevant indicators and definitions of each term will be also discussed during the first workshop participated in by CBOs. The second workshop will be organized after completing a draft of the toolkit, and CoC and CBO representatives will be trained on how to use the toolkit for collecting data in their communities regarding rural income. The training will be very important for CoCs and CBOs to be familiar with the toolkit and use for collecting data in their communities. In addition, PI and co-PI will use the opportunity of the second workshop to collect feedback and to validate research design, data collection tools, and sets of questions used in the questionnaire. After the workshop, all CoCs and CBOs are asked to collect data by using the tool kits in their communities. The PI and co-PI will provide daily support for all CoCs and CBOs during the data collection. In addition, PI or co-PI will visit the study sites to gain insights and understanding about the communities. In each region, a sample size of 200 households is planned for the data collection, for a total sample size of 800 households. The third workshop will be organized after data collection and cleaning, and the CoCs and CBOs will be instructed on how to analyze, present, and interpret the data. All the CoCs and CBOs are expected to present their findings among their members and commune councils for the purpose of planning and policy implication at the commune level.

A blog will be developed to provide updates on the project activities and to share knowledge and experience on how to design action research for collecting and analyzing rural income. The blog will be hosted for the long term to share the toolkits for widely use by government agencies and NGOs in Cambodia, and beyond. The final results of the project will also be submitted for publication in an international journal.

Project updates:



Between October and December 2022, fieldwork and data collection were fully completed in the four provinces with a total sample size of 800 households. In each province, 200 households were contacted for the interviews. In Kratie, FLO community-based organization members collected the data in the project sites regarding demographic information and income data. In other three provinces (Pursat, Take and Preah Vihear Province), bachelor students from RUPP worked on the data collection. All of the students was selected because they are also working with NGOs to promote community development and engagement. They were trained and conducted data collection in their sites. A field visit in Pursat was also conducted to present the project at district administration between 16- 17 December 2022. Pursat is also one of the site of data collection and fieldwork in the project.

In terms of outreach and collaboration, during the data collection, the research has worked with commune and district officers, community-based organization members, NGOs and people. The field visit conducted in Pursat in December 2022 gathered 46 participants who are district and commune officers in Baka district of Pursat Province. During this field visit, the research team had an opportunity to share bout concepts and work of the project regarding to livelihood strategy analysis. The knowledge provided by the research team help the officers from commune and district administration to get well understanding on rural livelihoods and income analysis. The workshop was organized by a researcher from RUPP but the research team asked the opportunity to join and present and discuss with sub-national government officers. In Kratie, FLO is the partner of the research project working to promote community development and engagement for sustainable livelihood development. The research team has regular meetings with FLOs to update on how FLO involved in community engagement. FLO is working in the community to promote sustainable livelihoods and income generation activities through local empowerment, natural resource management and community development.


The main purpose of this project is to produce a toolkit on "using 4-s technique to analyze rural income in developing countries" which is very helpful for practitioners, and researchers using to analyze rural income. Today, NGOs and government officers did not have a clear guideline or principle of the analysis; they develop the questionnaire and make the analysis based on their experience. Therefore, this toolkit help them to make their analysis more systematic and scientific.

The second workshop on "Using 4-s technique to analyze rural income in developing countries" will be organized between 25 and 27 January 2023 in Kratie. The second workshop is expected to invite district officers, NGOs staff and university students to understand and know on how to analyze rural income. This 3- day training will cover concept, and practice by using data from the fieldwork and results based on the first workshop. After the workshop, a draft of the toolkit will be continually developing and the third workshop will be organized after a completion of the draft.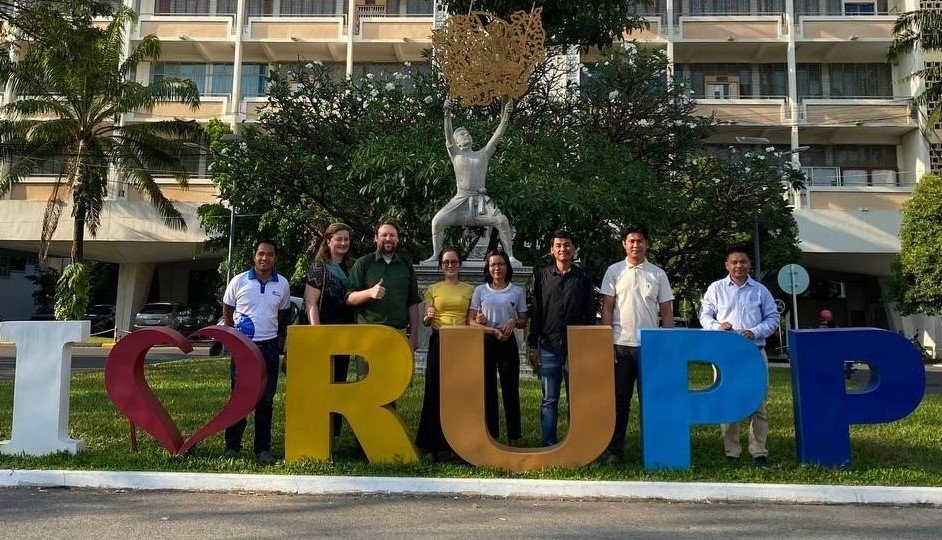 USAID and NAS visit with Sok Serey's PEER team at RUPP February 2023.









































Back to PEER Cambodia Grant Recipients