Cambodia (2021 Deadline)



Information and communications technology (ICT) uses for inclusive cashew value chain and agricultural inputs in Cambodia



PI: Nget Raby (ngetraby@rua.edu.kh), Royal University of Agriculture
Co-PI: Neang Sarin, Department of Agro-Industry
Project Dates: May 2022 – June 2023


Project Overview: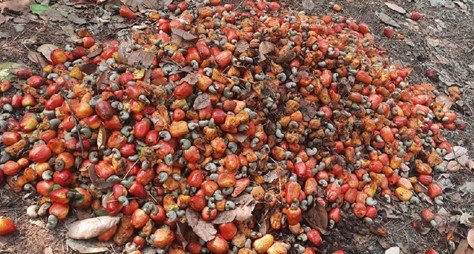 Cashew harvest

The project will be carried out in four stages. The first stage consists of informal discussions with various agricultural input suppliers, traders, and farmers to determine what arrangements are usually made regarding input supply and support services for farmers in the area being studied. These discussions will serve as a means of focusing the research on three key actors in the value chain regarding smallholder credit: smallholder farmers, traders, and financial institutions. Next, the PEER team will identify ICT-mediated initiatives involving farmer-trader credit interactions in villages. Based on this information, Krayea, Tuok, Sopheak Mongkul, and Tropeang Pring villages will be sampled for farmer data collection. Another nearby village, Ta Mihn, will serve as a control site without an ICT initiative. All five villages are representative of farming communities in the municipality studied, and each has a history of cashew production. For data gathering in the villages, farmers will be selected by means of the lead researcher taking a walk in the village with a farmer, community leader, or extension agent serving as a guide. Two students will be recruited and trained for their thesis research related to the cashew value chain.

In the second stage, semi-structured interviews will be conducted with 100 to 110 cashew farmers in each village. Respondents will be asked about basic individual and household information, land tenure and management, production practice and technology adoption, inputs, outputs, farm income, crop production, sale price, planting advice, technical assistance, main problems of growing cashew, market information, storage and processing, and farmers' perceptions. Informal interviews will also be held with key stakeholders and secondary data collected from the Ministry of Agriculture, Forestry, and Fisheries (MAFF); Provincial Department of Agriculture, Forestry, and Fisheries; District Administrative Office; and Food and Agriculture Organization of the United Nations.

In the third stage, all the data will be encoded and analyzed to identify problems faced by the communities. ICT-based solutions will be introduced to farmers in order to link them different sources of information and enable them to connect with agricultural inputs center near their farm to get information on commodity prices and input sources. They can also use the technology to check the price of their products and, using an app created by MAFF, they can post their products for sale. The project team will teach them how to use these technologies and provide additional helpful knowledge relevant to cashew farming. The team will also serve as a resource that farmers can consult by sending photos of problems (evidence of insects, plant diseases, and nutrient deficiencies) and receiving advice on solutions.

In the final stage of the project, the PI and his team will conduct another survey to compare before and after the ICT-based intervention. Findings and recommendations will also be disseminated via workshops or conferences.

Project updates

During January - March 2023 reporting period, the project activities focused on analyzing how the participating farmers used the App for selling their product. The team followed up with farmers to determine how they feel after using App, any issues they encountered, as well as their views on selling the product through the App. The team surveyed the community's use of the telegram app in their communication for group chatting, and for sharing the information. The project team sought the community's feedback about the training that the team had conducted on planting techniques, selling price, and market concerns. As in the previous training, farmers thanked the project team as well as the project donor for introducing ICTs uses in their community. According the the PI, farmers gained more skills in critical thinking to help them determine crop proofitability.


| | |
| --- | --- |
| | |
| Cashew crop collection. Photo credit Nget Raby | Cashew crop collection. Photo credit Nget Raby |
| | |
| --- | --- |
| | |
| Surveys conducted with Krayea Samki Agricultural Cooperative's cashew nut farmers June 2022. Photo credit: Raby Nget | PEER team conducts interviews with local farmers. Photo credit Nget Raby |
| | |
| Cashew nut peeling equipment at Krayea Samki Agricultural Cooperative. Photo credit: Raby Nget | Meeting with chief of Krayea Samki Agricultural Cooperative May 2022. Photo credit: Raby Nget |




















































































Back to PEER Cambodia Grant Recipients