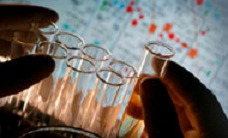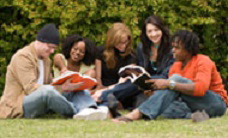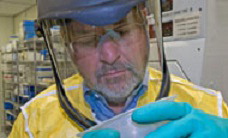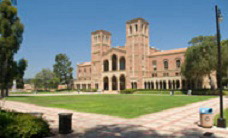 Welcome to the Fellowships Office of Policy and Global Affairs!
The Fellowships Office administers predoctoral, postdoctoral, and senior fellowship awards on behalf of government and private/foundation sponsors. These fellowship awards play an important role in the career development of doctoral and postdoctoral researchers and scholars for the academic, federal, industrial, and international workforce.

Current Opportunities
NRC Research Associateship Programs (RAP)
The NRC Research Associateship Programs, established in 1954, have supported the research of over 14,000 scientists and engineers. The goal of these programs is to provide advanced training and collaborative research opportunities for highly qualified graduate, postdoctoral, and visiting scientists, while enhancing the research conducted in federal laboratories and affiliated institutions. A wide variety of research opportunities, covering in all fields of science and engineering, are available at top research laboratories across the U.S. and in select foreign locations. These awards are open to U.S. citizens, permanent residents, and with some limitations, foreign nationals.

Air Force Science & Technology Fellowship Program
The Air Force Science & Technology Fellowship Program offers nationally competitive fellowship awards to postdoctoral and senior scientists to perform collaborative research at U.S. Air Force research facilities across the country. Since 1966, the Air Force S&T Enterprise has hosted over 1,000 fellows under the NRC Research Associateship Programs and many of these researchers have gone on to successful careers in government laboratories. The Air Force Science & Technology Fellowship Program continues this tradition of providing high quality research opportunities with Air Force scientists and engineers at Air Force Research Laboratory, the Air Force Institute of Technology, and the U.S. Air Force Academy.


ARL Distinguished Postdoctoral Fellowships Program
The Army Research Laboratory (ARL) is currently offering postdoctoral fellowships to provide the opportunity for recipients to pursue independent research of their own choosing that supports the mission of ARL.

Ford Foundation Fellowships
The Ford Foundation Fellowships are designed to increase the diversity of the nation's college and university faculties by increasing their ethnic and racial diversity, maximize the educational benefits of diversity, and increase the number of professors who can and will use diversity as a resource for enriching the education of all students. Ford achieves these goals through a series of fellowships that span multiple stages of an academic career as well as mentorship, professional development, and an expansive network of alumni who enable peer support and community building.

Jefferson Science Fellowships
Recognizing that knowledge of state-of-the-art science, technology, and engineering (STE) is essential to the formulation and implementation of U.S. government policy, the Secretary of State began the Jefferson Science Fellows (JSF) program in 2003. Eligibility is limited to tenured, or similarly appointed, academic scientists, engineers, and physicians from U.S. institutions of higher learning. Fellows spend one year at the U.S. Department of State or the U.S. Agency for International Development in Washington, D.C. Following the fellowship year, the Jefferson Science Fellow returns to his/her academic career, but remains available to the U.S. government as an experienced consultant for short-term projects. In its 13 year history, over 114 Jefferson Science Fellows have worked in various Department of State and USAID offices and regional bureaus, providing valuable insights in policy-making decisions.





Past Opportunities



Chan Zuckerberg Initiative Science Diversity Leadership Award
Science Diversity Leadership awards from the Chan Zuckerberg Initiative (CZI) will recognize the leadership and scientific accomplishments of outstanding early- to mid-career researchers at U.S. universities, medical schools, or nonprofit research institutes who — through their outreach, mentoring, teaching, and leadership — have a record of promoting diversity, equity, and inclusion in their scientific fields. They will have made significant research contributions to the biomedical sciences, show promise for continuing scientific achievement, and demonstrate leadership in efforts to diversify the sciences. Principal Investigators and laboratory staff who are leading projects supported by these grants will participate in annual in-person meetings and online webinars organized by CZI and will be connected to national and international scientific leaders through CZI convenings.

NETL Methane Hydrates Fellowship Program
The NETL Methane Hydrates Program is a Research Fellowship Program designed to support the development of Methane Hydrate science and enable highly qualified graduate and postgraduate students to pursue advanced degrees and training in an area of increasing national interest. With respect to the energy production potential of gas hydrates, interest is in projects that will provide improved tools, methods, and information relative to the remote detection, characterization, and appraisal of production potential of Methane Hydrates. With respect to gas hydrates as a part of the global environment, interest is in projects that provide an improved understanding of the processes that control the distribution, occurrence, and stability of gas hydrates in marine and permafrost settings.




Other Opportunities



In addition to making a variety of fellowship awards, the Fellowships Office facilitates a Fellowship Roundtable for administrators of fellowship programs, both public and private.