This project aims to contribute to the search for nonconventional crops suitable for use in regions facing diminishing quality of water and land resources. With urban expansion taking increasing amounts of prime agricultural land and freshwater resources, there is a growing need for crop plants that can be grown in areas of high salinity. This would allow agricultural crop production near oceans and in other areas that have become more saline over time due to heavy past irrigation. However, the potential of halophytes - natural flora of saline habitats - has been under-examined, and their utilization may allow production of considerable plant biomass under these conditions. This could provide great economic value to farmers in traditionally poor regions of Pakistan and other countries, but the challenge is to determine how to use them commercially and to find an appropriate niche where they could be grown efficiently to produce good quality food, fodder, medicines, oilseeds, and so forth. The researchers involved in this project will analyze three plant species with potential for use as such nontraditional crops. Beyond helping to improve the capacity of the Pakistani researchers involved and building their laboratory infrastructure, the project should also contribute to the reclamation of arid land in Pakistan for productive use by subsistence farmers and lead to new applications that can be extended to other countries as well.
The research team has completed a basic RNA genetic analysis of the Suaeda Fruticosa, a halophyte plant which has considerable potential for development as a crop. In so doing, the team has identified a number of genes that could be involved in salt tolerance, a characteristic of which little is known in succulent halophytes such as Suaeda Fruticosa. The researchers have also collected and analyzed further ecophysiological data of this plant and the ecophysiological and biochemical data of the plant Desmostachya Bipinnata under varying salt conditions. They plan to complete the manuscripts relating to this data during the next quarter.
With the collaboration of Dr. John Prince at Brigham Young University, Drs. Bellfield and Saeed have continued to analyze the Suaeda Fruticosa proteome. The team has conducted quantitative PCR analysis to compare transcriptome and proteome data and to see if any changes in chloroplast or mitochondrial proteins are due to changes in levels of DNA. This will lead to a manuscript focused on the proteomics analysis that they plan to submit during the last quarter of 2014. One manuscript has already been accepted for publication in the proceedings volume from the International Conference on Halophytes for Food Security in Dry Land in Doha, Qatar. Both PIs attended and presented research talks at this Conference in May.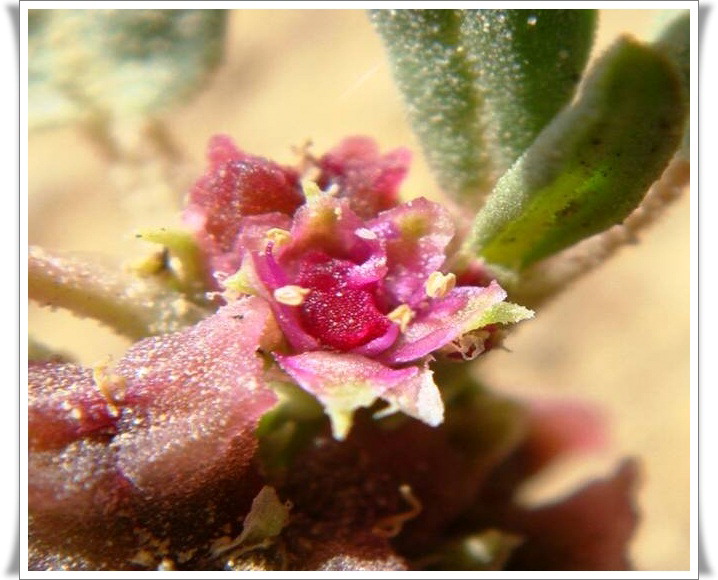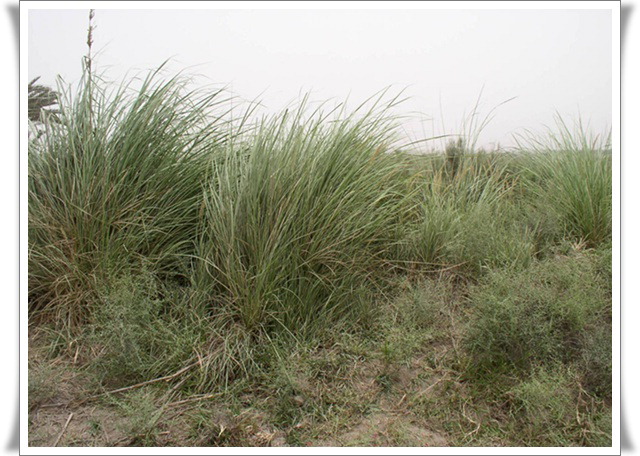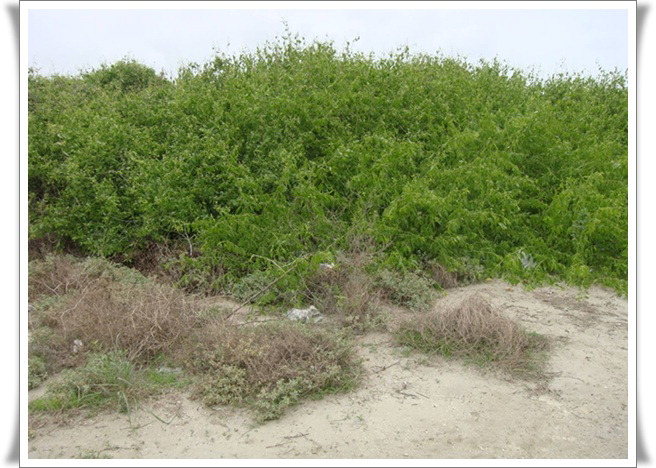 Suaeda fruticosa, Desmostachya bipinnata, and Salvadora persica.
Show all progress summaries | Hide progress summaries
2011 Show summary || Hide summary
2012 Show summary || Hide summary
2013 Show summary || Hide summary
Back to Pakistan-US Science and Technology Cooperation Program Phase 4 Grants List