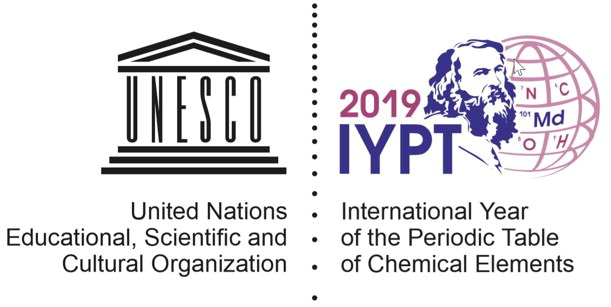 IUPAC Young Observer Program
50th IUPAC General Assembly and 47th World Chemistry Congress
Paris, France
July 5-12, 2019

Applications are now closed. Check back in fall 2020 for the 2021 YO Program
The International Union of Pure and Applied Chemistry (IUPAC), a worldwide leader in advancing the chemical sciences, is holding its biennial
General Assembly and World Chemistry Congress
, July 2019, in Paris, France. This year the congress will celebrate the IUPAC centennial and the International Year of the Periodic Table.
The U.S. National Committee for IUPAC is seeking outstanding U.S. scientists and engineers under the age of 45, with interests and expertise related to the working groups of IUPAC, to travel as Young Observers to attend the IUPAC General Assembly and World Chemistry Congress. The Young Observer Program provides an excellent opportunity to become involved in the work of IUPAC, develop an international network of collaborators in science and engineering, and represent U.S. colleagues in the chemical sciences.

See this video, created by the 2013 IUPAC Young Observers, to learn more about the YO experience:


The USNC/IUPAC will provide travel fellowships of up to $2,500 to successful candidates to help offset the cost of travel. We encourage applicants to seek opportunities for additional travel support from other funding sources. Selected Young Observers will also be offered a discounted registration rate for the Congress.

The selection of Young Observers will be announced in late February 2019.
Please read the information below before filling out the online application (link below).

Successful candidates must:
Be a U.S. scientist or engineer under the age of 45, be active in chemical or chemical engineering research in academia, government, or industry. Applicants must be a U.S. citizen or U.S. Permanent Resident.
Have a specific interest in one or more of the business meetings and technical sessions that will be held in Paris.
Have a strong interest in collaborative work with scientists in laboratories outside of the United States.
Have an interest in continuing activities through the IUPAC organization.
Career scientist applicants should ideally have, but are not required to have, five years of independent research/work experience after the completion of their educational experience. In exceptional cases, applications from graduate students and postdoctoral researchers will be considered.
Former YOs may apply for a second YO experience but they must demonstrate how they have remained involved with IUPAC since their first travel fellowship.
PLEASE NOTE: For applicants in industry or government
, there have been cases in the past where Young Observers have been unable to accept the travel fellowship due to restrictions within their organizations. They were still able to participate in the program, but their funding was provided by their employer. As you apply for the Young Observer program, please explore with your employer any restrictions you may have on accepting a fellowship grant from the National Academies. Please email us at
IUPACYO@nas.edu
if you have any questions.

Selected Young Observer Fellowship awardees will be expected to:
Attend an Orientation Session and Welcome Reception for U.S. and international Young Observers.
Attend business meetings of IUPAC Divisions or Standing Committee Division business meetings. The USNC/IUPAC will assist you in making the necessary connections to observe the Division and/or Committee business meeting(s) in which you are interested.
Attend an informal welcome dinner for the U.S. delegation and U.S. Young Observers.
Submit a brief online survey about your experiences in order to provide feedback.
In addition:
You are strongly encouraged to participate in the scientific program of the Congress by submitting an abstract for oral or poster presentation (due date: March 1, 2019). Abstract submission guide.
You will be invited to attend other events and meetings during the Congress.
You are also encouraged to visit an academic or research facility in France or other countries in the region before or after the Congress. The USNC will assist with connections where possible.
Useful Information:

The IUPAC General Assembly consists of the Union's business meetings. The IUPAC Divisions and Standing Committees will meet to discuss their plans and activities. Toward the end of the Assembly, the IUPAC Council (including delegates representing IUPAC member countries) votes on Union proposals and recommendations .
A brief description of the IUPAC Divisions and Committees can be found
here
. Consult the IUPAC website for links to the Divisions and Committees and their activities. Information on IUPAC projects is also available at
https://iupac.org/what-we-do/projects/
.
The IUPAC Congress is the scientific program of the meeting. Information on the topical sessions and instructions on submitting an abstract are available online at
http://www.iupac2019.org
.
2019 Young Observer Application

Please complete the online application including brief answers (250 words or less) to the questions listed below (questions 4 and 5 are optional). You may want to draft your answers before beginning to complete the form as it cannot be saved or edited once submitted.
How would participation as a Young Observer at the IUPAC General Assembly further your professional development?
In which IUPAC Divisions, Committees or projects would you like to participate? Briefly indicate why. If you have ideas on how you could stay involved in IUPAC after the General Assembly and Congress, please indicate so. (Please see above for links to more information on IUPAC Divisions, Committees, and projects.)
Have you recently been involved with any international collaborative activities? Describe briefly. If not, describe your interest in international collaboration.
Have you submitted (or do you plan to submit) an abstract for presentation at the IUPAC Congress. If so, to which session? Attach abstract if available. (Although submitting an abstract is not required, it may strengthen an application.)
If you are a former YO applying for a second experience, please describe how you have remained involved in IUPAC since your YO experience.
A curriculum vitae (two-page maximum) must be attached to the online application form for it to be considered complete. The following information should be included: undergraduate and graduate degrees, institutions, and years; post-graduate academic experience (location and years); work experience (last five years or longer if relevant); and research accomplishments from the last five years (list publications with references as appropriate)
If you have questions about your application, please email
IUPACYO@nas.edu
.
Important Dates for the 2019 IUPAC Congress:
November 2019 – Abstract submission opens
March 1, 2019 - Deadline for abstract submission
March 31, 2019 – IUPAC World Chemistry Congress Early bird registration ends
May 2019 - Accepted presentation notification to authors
July 5, 2019 - IUPAC General Assembly begins
July 7, 2019 - IUPAC World Chemistry Congress begins