Upcoming EVENTS

Scoping Workshop on Supporting Parents and Caregivers in STEMM
December 2, 2019
Washington, DC

Roundtable on Black Men and Black Women in Science, Engineering, and Medicine
December 2-3, 2019
Washington, DC

CWSEM Bi-annual Meeting
December 2-3, 2019
Washington, DC

Action Collaborative on Preventing Sexual Harassment in Higher Education 2019 Public Summit
November 19-20, 2019
Seattle, WA

Staying Power: A convening to examine what it takes for postdoctoral women to stay and thrive in science
November 6, 2019
Washington, DC

Addressing the Underrepresentation of Women of Color in Technical Disciplines Committee Meeting #1
October 24, 2019
Washington, DC


More past events...

Contact Us
Committee on Women in Science, Engineering, and Medicine
Keck Center
500 5th Street NW
Washington, DC 20001
Tel: 202.334.2389
Fax: 202.334.2290
Email:cwsem@nas.edu
International Pathways for Women in STEM

Monday March 26, 2018
2:00 p.m. – 5:00 p.m.

National Academies of Sciences, Engineering, and Medicine
Keck Center 100
500 5th Street Northwest, Washington, DC, 20001



---

Women across the globe have always had a place in science, technology, engineering, and medicine, but historically, they were often not credited for their work and were effectively silenced. With the increasing recognition of the importance of engaging and inspiring women in science, the international science community has sought out various pathways to gender equity and inclusion in STEM fields.

As part of the celebration of women's history month, the National Academies of Science, Engineering, and Medicine hosted a conversation exploring the intersection of international and women's issues in STEM fields.


We welcomed Rita Colwell as our Keynote speaker to discuss her own experiences in science, as well as a panel discussion and conversation with the audience.

The presentations were followed by coffee, tea, and refreshments and an invitation to discuss some of the most important issues facing women in STEM around the globe.


Thank you for joining us in giving a voice to some of the unique and shared experiences from women along their own paths. Participants came away with strategies for navigating pathways in their own workplaces and communities, and renewed hope that together we can build on past successes towards a more equitable—and inclusive—future in STEM.
---
Recording
---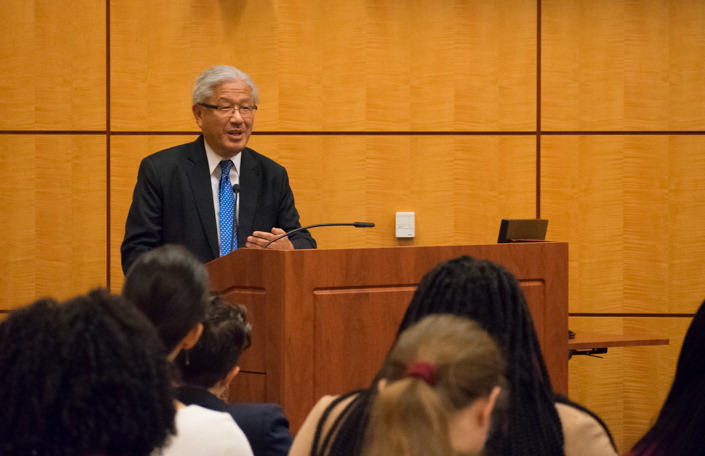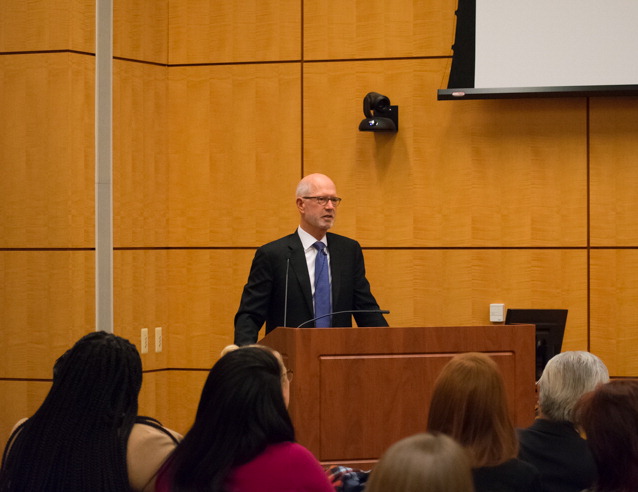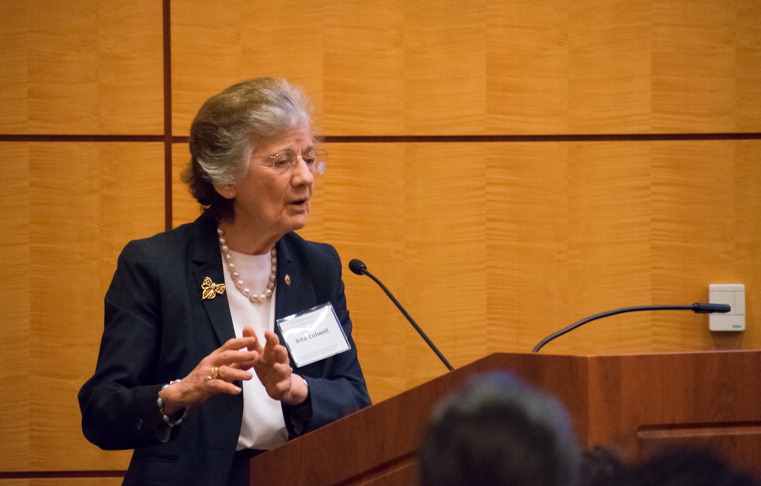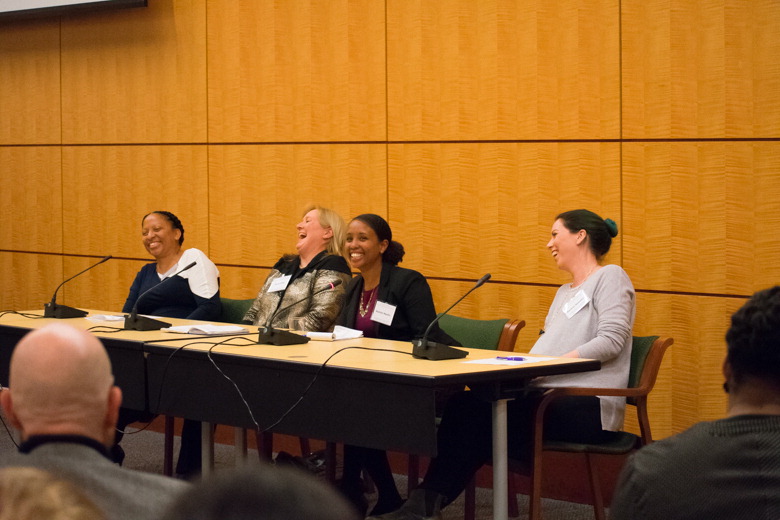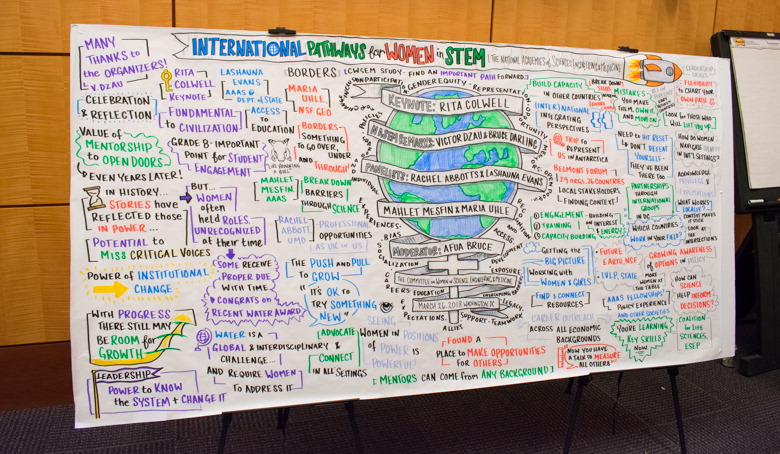 ---
Agenda

1:45 p.m.
Registration
2:00 p.m.
Welcome from Victor Dzau, President, National Academy of Medicine
2:05 p.m.
Historical Framing Remarks from Bruce Darling, Executive Officer, National Research Council
2:20 p.m.


Keynote Address by Rita Colwell, Distinguished University Professor at the University of Maryland at College Park and at Johns Hopkins University Bloomberg School of Public Health; Senior Advisor and Chairman Emeritus, Canon US Life Sciences, Inc.; and President and Chairman of CosmosID, Inc.
2:45 p.m.








Panel discussion between

Mahlet Mesfin, Deputy Director, Center for Science Diplomacy, AAAS;
Rachel Abbotts, Postdoctoral Fellow in Oncology, University of Maryland, Baltimore;
LaShauna Evans, AAAS Science and Technology Policy Fellow at US Department of State; and
Maria Uhle, Program Director for International Activities, Directorate for Geosciences, National Science Foundation

Afua Bruce, Director of Engineering, Public Interest Technology Program, New America (Moderator)
3:30 p.m.
Open conversation with the audience
4:00 p.m.
Transition to the Atrium for informal Tea and Conversation
5:00 p.m.
Adjourn
---
Contact:
cwsem@nas.edu