The Committee on Women in Science, Engineering, and Medicine (CWSEM) has focused on aspects of their mandate that address issues that have impact regardless of the disciplinary context. This project used reviews and analyses of the relevant international comparative research and evaluation literatures to catalyze an interdisciplinary discussion with a focus on these disciplines:
Chemistry
Computer Science
Mathematics and Statistics
The project organized a workshop and published an accompanying workshop report in the hopes of serving as a basis for defining a strategic research agenda in a global context. Complex socio-cultural factors operate in different ways across national contexts to influence women's participation in the scientific workforce. Studies within and across nations consistently show inverse correlations between level in the career hierarchy and the number of women in science: often the higher the position, the fewer the women. To understand these complex patterns required an interdisciplinary and international approach. An effort was made to incorporate social science methods to identify effective strategies, data, and important guidelines for implementing policies and procedures that would potentially increase women's participation and advancement in the global scientific enterprise.
Blueprint for the Future: Framing the Issues of Women in Science in a Global Context Workshop
April 4, 2011 | Keck Center, Room 100, 500 Fifth Street, NW, Washington, DC 20001
This workshop reviewed the existing international knowledge base and exemplary policies and programs designed to enhance the status and participation of women in science, technology, engineering, and mathematics (STEM) disciplines and careers with a focus on three disciplines: chemistry, mathematics, and computer science. It featured invited presentations and discussions which, using existing international comparative data, identified the effects of the intersections of gender and race/ethnicity; commonalities and differences among women in these fields; and strategies, policies, and programs that are effective in enhancing women's participation. The workshop presentations and discussions were expected to identify critical gaps in the data and research literature on women in these fields, and identify comparative data on international differences and commonalities to pinpoint issues and topics for further research on women in STEM fields that transcend national boundaries.
A Special Event: Launch of a National Research Council Reprot "Blueprint for the Future: Framing the Issues of Women in Science in a Global Context: Summary of a Workshop
12:00 - 2:00 pm, October 18, 2012 | Keck Center, 500 Fifth Street, NW, Washington, DC 20001
For more information about the report, please visit the National Academies Press.
Catherine Didion, Director
Wei Jing, Research Associate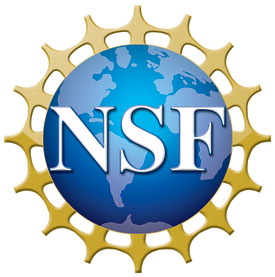 This project is sponsored by the National Science Foundation under award DRL 1048010.