GUIRR DISTINGUISHED FELLOWS' BIOGRAPHIES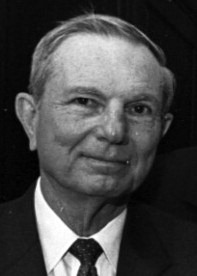 Lt. Gen. Spence (Sam) Armstrong, former Senior Advisor to NASA Administrator Sean O'Keefe, retired from NASA in December 2002. As Senior Advisor to the Administrator, Armstrong promoted partnerships with academia, the Department of Defense and industry. He was the ombudsman for academic institutions in such matters as export control, information technology security, and NASA's grants process.
During his 11 years at NASA, Armstrong has been honored with the Presidential Rank of Meritorious Executive and NASA awards of the Outstanding Leadership Medal and the Exceptional Service Medal. Before joining NASA, he served for 34 years in the U.S. Air Force, retiring with the rank of Lieutenant General. Armstrong came to NASA in 1991 from the White House-chartered Synthesis Group, which had developed architectures to return humans to the Moon and send them to Mars. He was appointed Associate Administrator for the newly created Office of Human Resources and Education. During his six-and-a-half years in that job, he was responsible for developing NASA's human resources strategic plan and for emphasizing NASA's educational goals.

Armstrong graduated from the U.S. Naval Academy in 1956 and later received master's degrees in Astronautical and Instrumentation Engineering from the University of Michigan.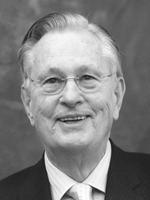 Dr. Arden L. Bement Jr. is the former Inaugural Director of the Global Policy Research Institute (2010-­2012) at Purdue. Prior to this last position, he was the Director of the National Science Foundation (2004-­2010) Director of the National Institute of Standards and Technology (2001-­2004), Deputy Under Secretary of Defense (1979), and Director of the DARPA Office of Materials Science (1976-­1979). He served in the U.S. Army Corps of Engineers (Reserve)(1954-­1992) and retired as a Lieutenant Colonel. He served as a member of the U.S. National Commission for UNESCO and as the vice-­chair of the Commission's Natural Sciences and Engineering Committee. He is a member of the U.S. National Academy of Engineering, the European Academy of Science, the Pan American Academy of Engineering, a fellow of the American Academy of Arts and Sciences, and a fellow of the American Association for the Advancement of Science.

He joined NIST from Purdue University, where he was the David A. Ross Distinguished Professor of Nuclear Engineering and head of the School of Nuclear Engineering. He has held appointments at Purdue University in the schools of Nuclear Engineering, Materials Engineering, and Electrical and Computer Engineering, as well as courtesy appointments in the Krannert School of Management and School of Industrial Engineering.

Bement joined the Purdue faculty in 1992 after a 39-­year career in industry, government and academia. His positions included: vice president of technical resources and of science and technology for TRW Inc. (1980-­1992); deputy under secretary of defense for research and engineering (1979-1980); director, Office of Materials Science, DARPA (1976-­1979); professor of nuclear materials, MIT (1970-­1976); manager, Fuels and Materials Department and the Metallurgy Research Department, Battelle Northwest Laboratories (1965-­1970); and senior research associate, General Electric Co. (1954-1965). He has also been a director of Keithley Instruments Inc. and the Lord Corp. and a member of the Science and Technology Advisory Committee for the Howmet Corp., a division of ALCOA. He currently serves on the Science Advisory Committee for the Skolkovo Foundation and the Board of Directors for the Skolkovo institute of Science and Technology of the Russian Federation, the President's Advisory Council for the Korean Advanced Institute of Science and Technology, and the Board of Directors of Radian Research, Inc.

Bement holds an engineer of metallurgy degree from the Colorado School of Mines, a master's degree in metallurgical engineering from the University of Idaho, a doctorate in metallurgical engineering from the University of Michigan, and honorary doctorates from Cleveland State University, Case Western Reserve University, Colorado School of Mines, University of Idaho, Michigan Technological University, Korean Advanced Institute of Science and Technology, and University of Macau and is an Honorary Professor of the Chinese Academy of Sciences Graduate School.
He is a recipient of the Distinguished Civilian Service Medal of the Department of Defense. He has been awarded the Order of the Rising Sun, Gold and Silver Star from the Empire of Japan and the Chevalier dans l'Ordre National de la Légion d'Honneur from the President of the French Republic.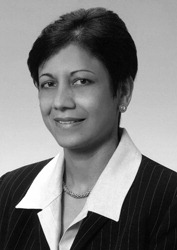 Dr. Uma Chowdhry (Former Co-Chair) retired as a Chief Science and Technology Officer Emeritus at DuPont, a position she assumed in September 2010 after announcing her plans to retire at the end of 2010. She was senior vice president and chief science and technology officer (CSTO) at DuPont from 2006-2010.

Chowdhry joined DuPont in 1977 as a research scientist in the Central Research and Development (CR&D) department at the DuPont Experimental Station in Wilmington, Delaware. She spent the first 11 years of her career in CR&D in several research and management roles. From 1982 to 1999, Uma held a number of technology and business management roles. She led R&D for Electronics and Specialty Chemicals and also had business management roles for the MCM and Terathane® businesses. In 1999, she was appointed director of DuPont Engineering Technology and in 2002 was appointed Vice President, CR&D. She assumed her role as CSTO in 2006 in which she has been responsible for the company's market-driven science and technology based innovations.

Uma was elected to the National Academy of Engineering in 1996 for her contributions ranging from heterogeneous catalysis to superconductors. She was elected to the American Academy of Arts and Sciences in 2003. For her contributions to ceramic materials science she was elected "Fellow" of the American Ceramic Society in 1989. Dr. Chowdhry has served on numerous advisory boards of Universities ranging from MIT and Princeton to the University of Pennsylvania and the University of Delaware. She has served on several Federal Government advisory boards and committees of the National Academies and the Department of Energy. Uma is also a member of the Delaware Science and Technology council, and a board member of the Delaware Art Museum. In 2010 she was appointed to the board of LORD corporation.

Born and raised in Mumbai, India, she came to the United States in 1968 with a B.S. in Physics and Math from the Institute of Science, Mumbai University, received an M.S. from the California Institute of Technology in Engineering Science in 1970, and a Ph.D. in Materials Science and Engineering from the Massachusetts Institute of Technology in 1976.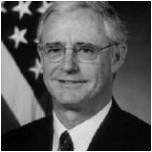 The Honorable Dr. Jacques S. Gansler (Former Co-Chair) is a Professor and holds the Roger C. Lipitz Chair in Public Policy and Private Enterprise in the School of Public Policy, and is the Director of the Center for Public Policy and Private Enterprise. Additionally, he is the Glenn L. Martin Institute Fellow of Engineering at the A. James Clarke School of Engineering, and an Affiliate Faculty member at the Robert H. Smith School of Business (all at the University of Maryland). He also served as Interim Dean of the School of Public Policy from 2003 to 2004, and as the Vice President for Research for the University of Maryland from 2004-2006. He is a member of the National Academy of Engineering, and a Fellow of the National Academy of Public Administration.
Previously, Dr. Gansler served as the Under Secretary of Defense for Acquisition, Technology and Logistics from November 1997 until January 2001. In this position, he was responsible for all matters relating to Department of Defense acquisition, research and development, logistics, acquisition reform, advanced technology, international programs, environmental security, nuclear, chemical, and biological programs, and the defense technology and industrial base. (He had an annual budget of over $180 Billion, and a workforce of over 300,000.)
Prior to this appointment, Dr. Gansler was Senior Vice President and Corporate Director for TASC, Incorporated, an applied information technology company, in Arlington, Virginia (from 1977 to 1997). From 1972 to 1977, he served in the government as Deputy Assistant Secretary of Defense (Materiel Acquisition), responsible for all defense procurements and the defense industry; and as Assistant Director of Defense Research and Engineering (Electronics) responsible for all defense electronics Research and Development. His prior industrial experience included: Vice President (Business Development), I.T.T. (1970-1972); Program Management, Director of Advanced Programs, and Director of International Marketing, Singer Corporation (1962-1970); and Engineering Management, Raytheon Corporation (1956-1962).
Dr. Gansler serves (and has served) on numerous Corporation Boards of Directors, and governmental special committees and advisory boards (e.g., the FAA Blue Ribbon Panel on Acquisition Reform; member of the Federal Emergency Management Agency (FEMA) Advisory Board (10 years); senior consultant to the "Packard Commission" on Defense Acquisition Reform; member of Secretary of Defense's "Task Force on DoD Nuclear Weapons Management"; and as Chairman of the "Commission on Army Acquisition and Program Management in Expeditionary Operations"). And currently, he is a member of the Defense Science Board, and of the Comptroller Generals' (GAO) Advisory Board.
He has Chaired numerous Defense Science Board Task Forces (on topics such as "Fulfillment of Urgent Operational Needs"; "Creating an Effective National Security Industrial Base for the 21st Century"; etc.); and he currently Chairs two National Academy Committees (on "Small Business Innovative Research" and on "Human, Machine, Network Integration: Enhanced Data-to-Decisions").
Additionally, from 1984 to 1997, Dr. Gansler was a Visiting Scholar at the Kennedy School of Government, Harvard University. He is the author of 5 books ("The Defense Industry" (1980); "Affording Defense" (1989); "Defense Conversion" (1995); "Democracy's Arsenal" (2011) [all MIT Press]; and "Ballistic Missile Defense" (2010) [NDU Press]; a contributing author of 25 other books; author of over 100 papers; and a frequent speaker and Congressional witness (particularly on government acquisition, innovation and commercialization).
Dr. Gansler holds a BE in Electrical Engineering from Yale University, a MS in Electrical Engineering from Northeastern University, a MA in Political Economy from The New School for Social Research, and a Ph.D. in Economics from American University.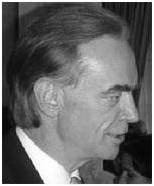 Andrew Reynolds
served more than four decades at the U.S. Departments of Energy and State with responsibilities for S&T and engineering issues, forecasting, strategic planning, non-proliferation, export controls and cooperative research. He was DOE representative, US Mission to OECD in Paris, 1983-1986; Executive Secretary, US/USSR Peaceful Uses of Atomic Energy Agreement, 1986-1990; S&T Counselor, US Embassy, Rome, 1996-2000; and Deputy to four S&T Advisers to the Secretary of State, 2000-2011, serving as Acting Advisor from 2010-2011. From 2007, he led the U.S. delegation to the UN Commission on S&T for Development and served as Chairman in 2013-2014. In 2011, Mr. Reynolds was appointed Senior Advisor for Space and Advanced Technologies, concluding his federal career in the Office of International Communications and Information Policy which facilitates Internet governance and deployment of information and communications technologies (ICTs) for development. He was honored with numerous Meritorious and Superior Honor Awards during his career.
Mr. Reynolds serves on engineering advisory boards at Purdue University, University of Colorado, University of Virginia, and Villanova University, Engineers without Borders-USA, and the World Federation of Engineering Organizations. He advises the UN on S&T, engineering, information and communication technologies and Internet as enablers for the new Sustainable Development Goals and 2030 Development Agenda, is a member of UN Network for SDG Eleven on Sustainable Cities and Communities, and a Senior Fellow in Global Urban Development, and NGO. Reynolds holds a BA from the University of Virginia and MS degrees from The George Washington University and the National Intelligence University.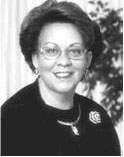 Lydia Thomas (Former Co-Chair) is a member of the Board of Trustees and retired President and Chief Executive Officer of Noblis, Inc.. Prior to joining Noblis, Dr. Thomas worked for The MITRE Corporation for over 20 years, holding a series of technical and management positions, spanning the areas of energy, environment, health, and communications systems. She is serving a second term as a member of the Homeland Security Advisory Council, and also serves on the Defense Science Board, the Board of Directors of the Cabot Corporation, the United States Energy Association, Mueller Water Products, Washington Mutual Investors Fund and the Northern Virginia Technology Council.

She is a trustee of George Washington University and a Corporate Member of Charles Stark Draper Laboratory, Inc. In 2005 Dr. Thomas was recognized as one of The Most Important Blacks in Technology. Dr. Thomas holds a Ph.D. in Cytology from Howard University; an MS in Microbiology from American University; and a BS in Zoology from Howard University. She has appeared as an expert witness on behalf of the U.S. government at various public hearings and before the U.S. Congress; and has co-authored one book and written many technical reports.