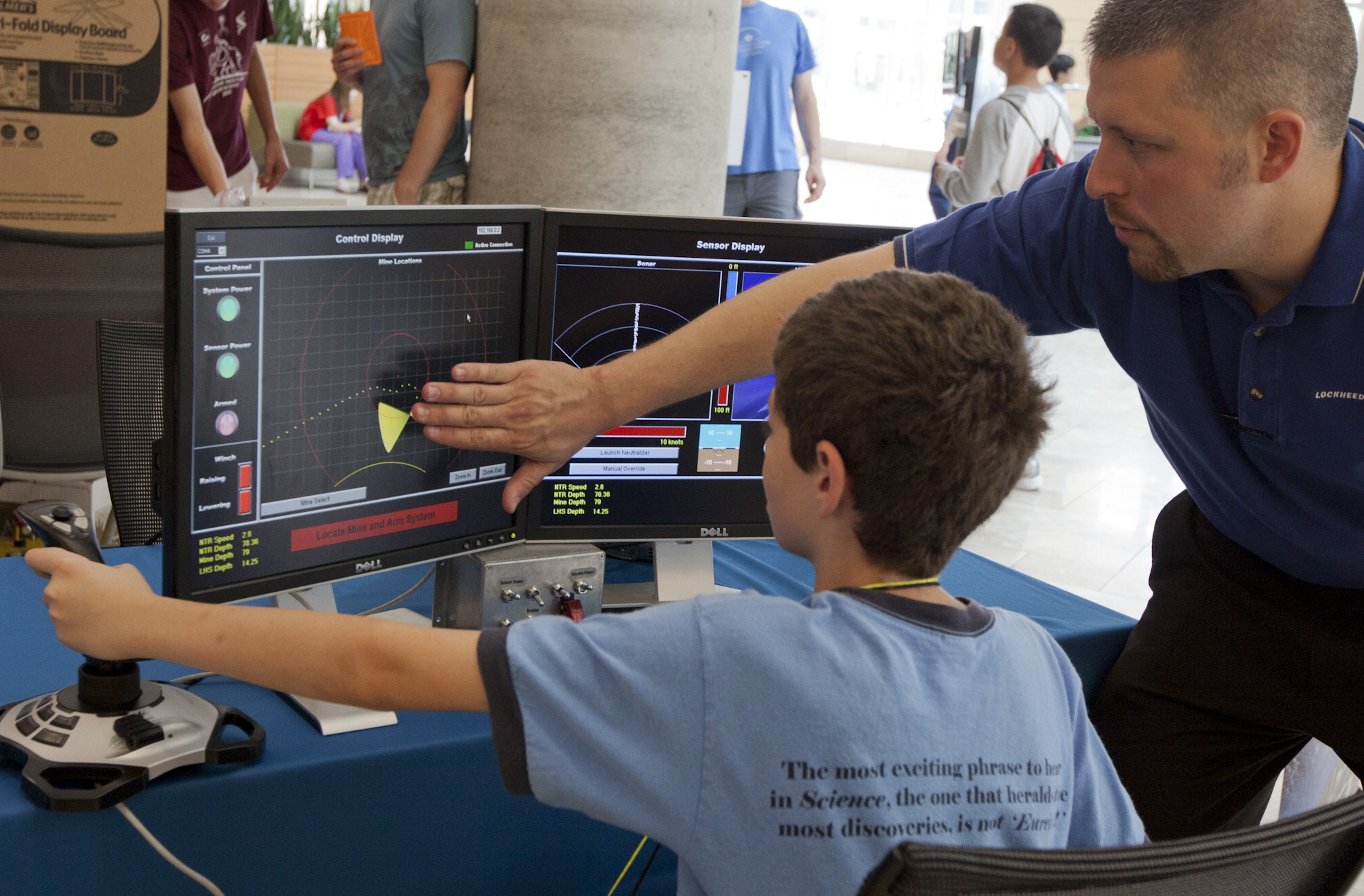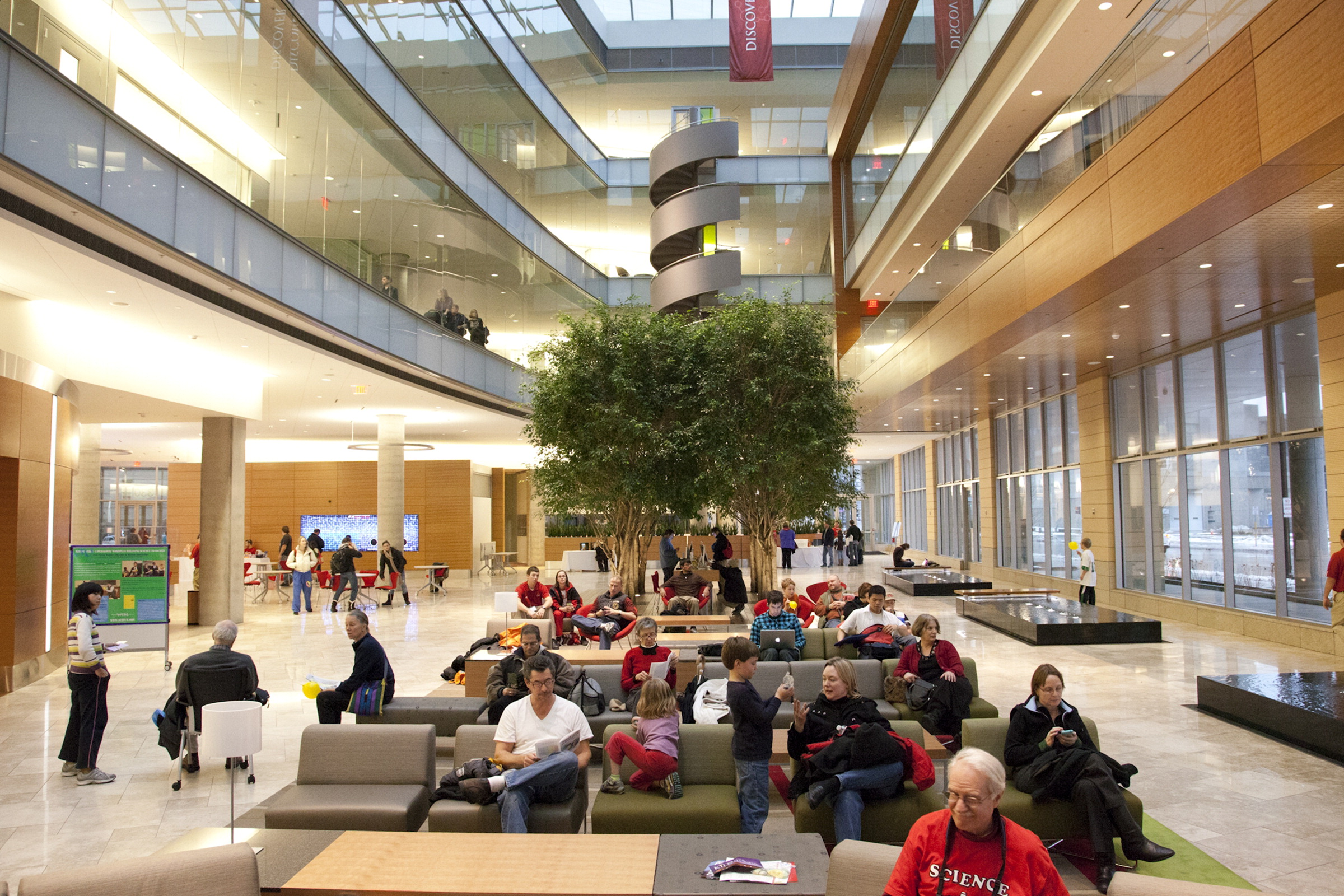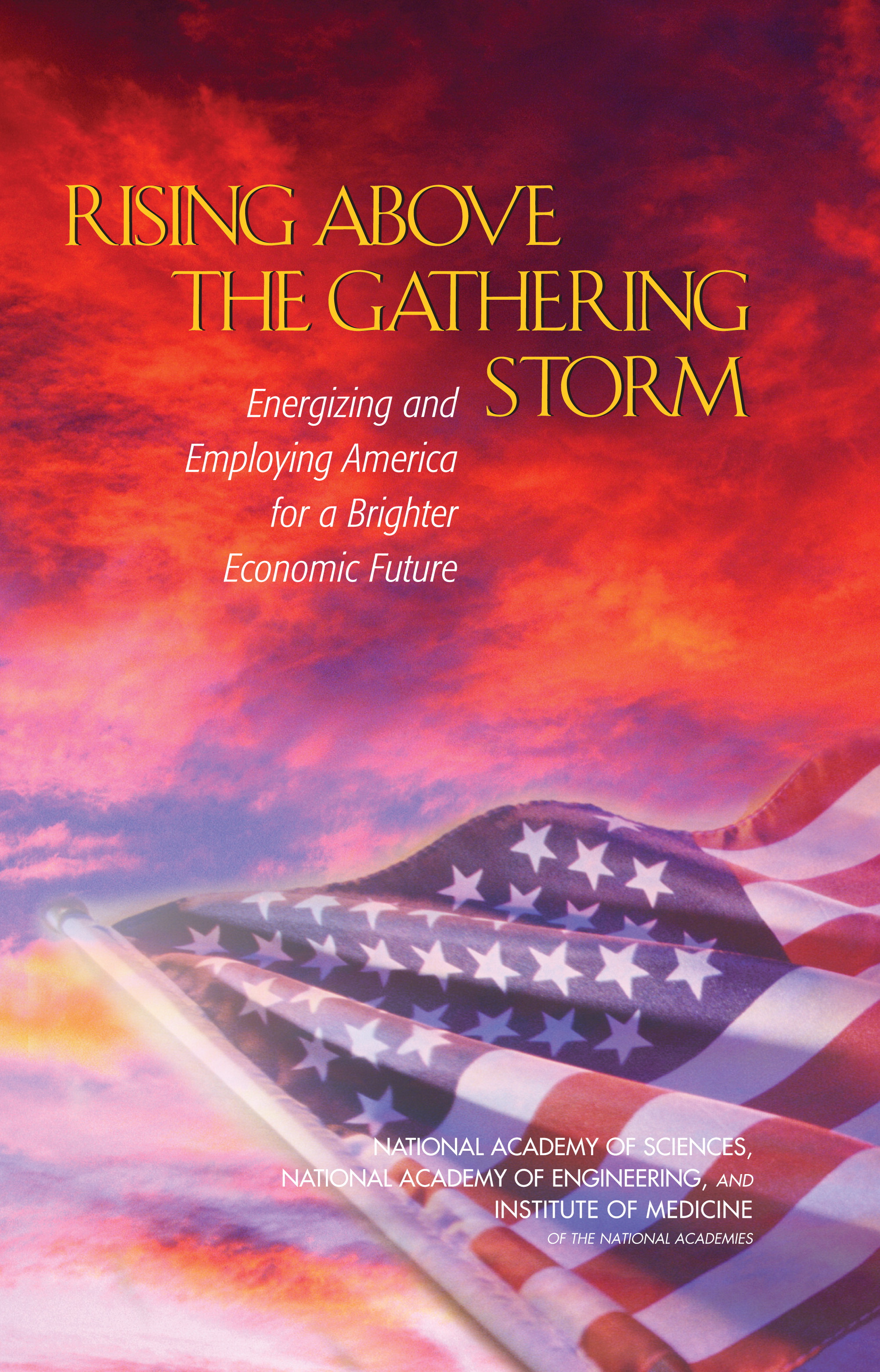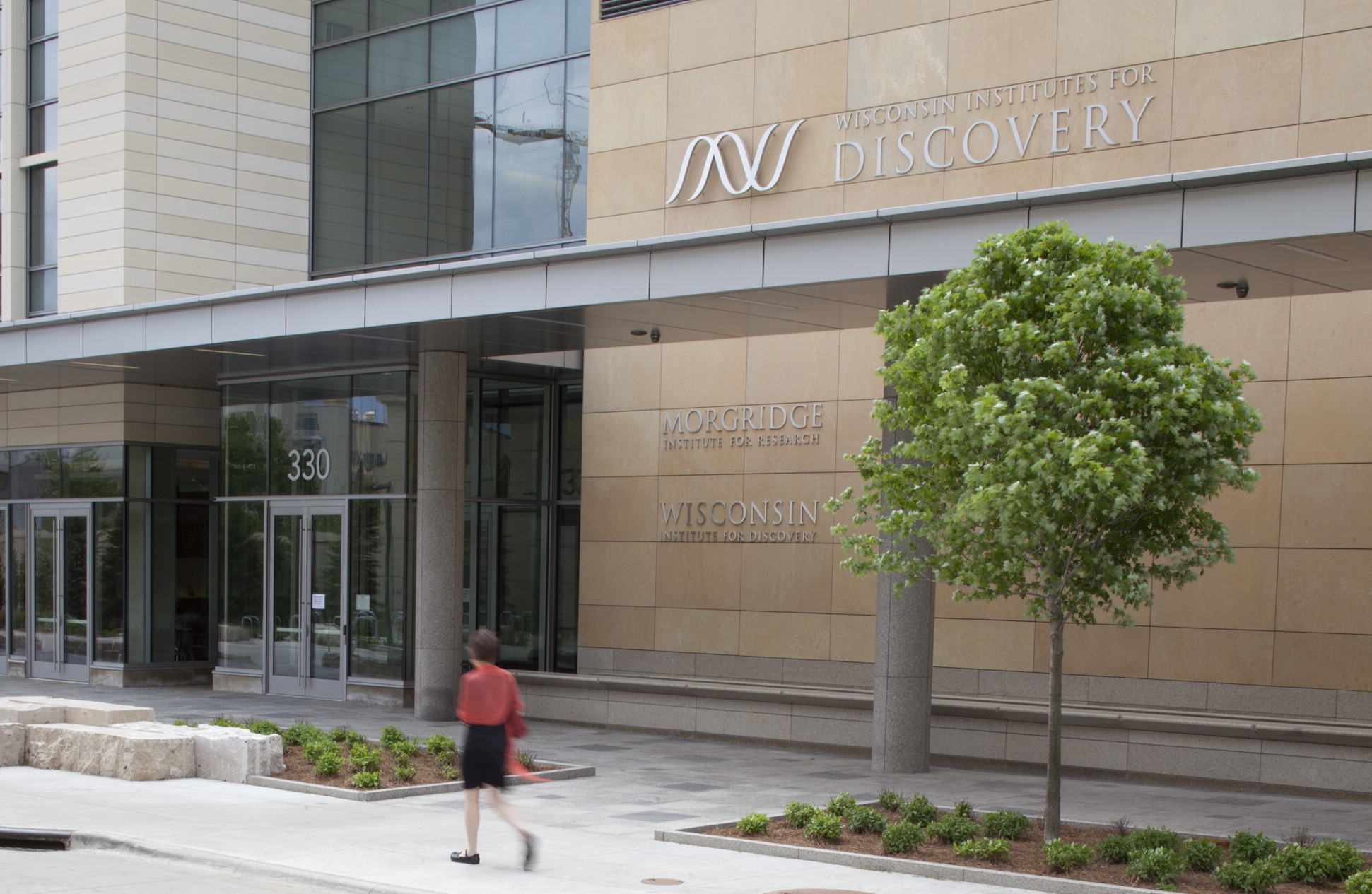 RISING ABOVE THE GATHERING STORM: DEVELOPMENT OF REGIONAL INNOVATION ENVIRONMENTS
The 2005 National Academies report
Rising Above the Gathering Storm: Energizing and Employing America for a Brighter Economic Future
argued that America's global leadership in innovation is crucial to its prosperity and security in the 21st century, and advanced a compelling case that this leadership is in a precarious state. That report provided an action plan to revitalize U.S. capabilities, and six years after its release, components of that plan have been implemented through federal legislation. Nonetheless severe challenges remain.
The 2011 National Academies workshop Rising Above the Gathering Storm: Development of Regional Innovation Environments examined how states and regions can address today's challenges for strengthening leadership in innovation. It explored how concerted efforts at the state or regional level can foster development of a thriving knowledge-based economy. What practices are effective for strengthening innovation environments? What strategies will foster the creation of high quality 21st century jobs? Workshop participants shared their diverse experience and knowledge to explore answers to these critical questions.
WORKSHOP INFORMATION
The workshop highlighted information, ideas and innovative examples that are crucial for state and regional initiatives in the broad topics identified by the original Rising Above the Gathering Storm report (K-12 education, higher education and research, government-university-industry partnerships, and technology and entrepreneurship). Participant will discussed effective practices and strategies for sustaining and accelerating progress.
Wisconsin was an ideal location for this event due to its longstanding strengths in science and engineering research, as well as its leadership in developing creative mechanisms for translating knowledge into economic benefit through institutions such as the
Wisconsin Alumni Research Foundation (WARF)
.
The Wisconsin Institutes of Discovery itself represents an innovative approach to catalyzing science, education and technology-led innovation.
NATIONAL LEADERS AND EXPERTS
The
workshop agenda
has a stellar cast of nationally known leaders and experts, who have committed to speak and participate in discussions. The first day (Tuesday, September 20) included optional tours of the
Wisconsin Institutes of Discovery
, followed by a reception, a keynote talk and dinner. The second day (Wednesday, September 21) featured four plenary sessions, with discussion, devoted to improving K-12 science and math education, revitalizing undergraduate education in science and engineering, building partnerships among stakeholders to strengthen innovation environments, and fostering entrepreneurship activities in states and regions. A working lunch was provided additional time to discuss issues raised in the morning session, and a working dinner for issues raised in the afternoon session. The evening begun with a keynote talk by former Wisconsin governor, Tommy Thompson. On the final day (Thursday, September 22), the workshop closed with a moderated discussion to summarize key themes and strategies of implementation that have emerged during the course of the talks and discussions.
---
Judith Kimble [NAS], Chair
Vilas Professor and HHMI Investigator
University of Wisconsin, Madison
Bruce Alberts [NAS]
Editor-in-Chief, Science and
Professor of Biochemistry and Biophysics,
University of California, San Francisco
Ruth David [NAE]
President and Chief Executive Officer
ANSER
C.D. (Dan) Mote, Jr. [NAE]
Glenn L. Martin Institute Professor of Engineering and Former President
University of Maryland
William J. Spencer [NAE]
Chairman Emeritus
SEMATECH
Tom Arrison
Senior Staff Officer, Policy and Global Affairs
Phone Number: (202) 334-3755
Neeraj P. Gorkhaly
Research Associate
Phone Number: (202) 334-1358
---
SPONSORS