Media Coverage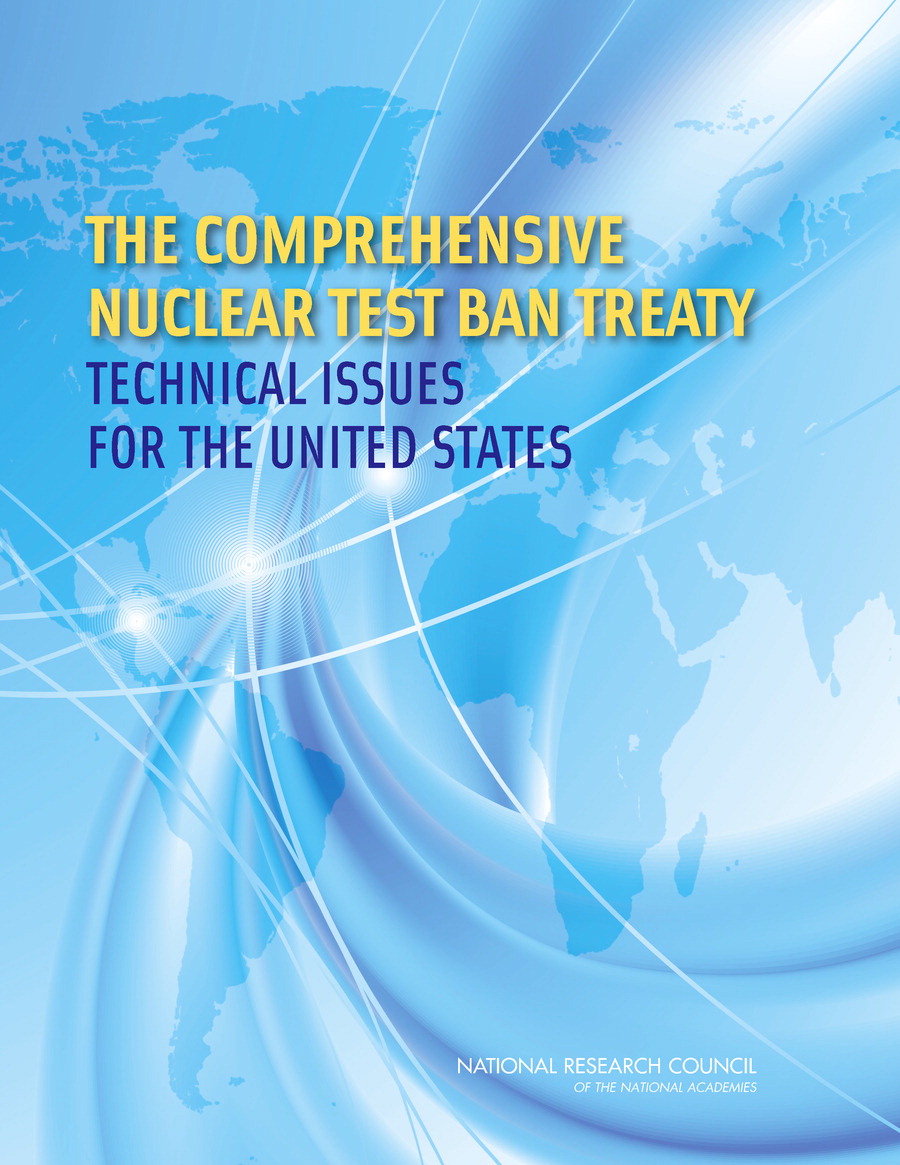 The Comprehensive Nuclear Test Ban Treaty: Technical Issues for the United States
( March 2012)


Read online free

Buy the book or Download the Free PDF

March 14, 2013
International Monitoring System as a Nuclear Test Verification Tool
Heritage.org
A 2012 National Research Council (NRC) report titled "The Comprehensive Nuclear Test Ban Treaty: Technical Issues for the United States" puts this yield "below a few kilotons worldwide, and at most a few hundred tons at well-monitored locations."...

January 31, 2013
For a Better Nuclear Future, Move beyond Global Zero
World Politics Review
Yet recent studies from the National Academy of Sciences show that the concerns that previously blocked U.S. movement on the treaty -- maintaining the...

November 7, 2012
The Comprehensive Test Ban Treaty: Questions and Challenges
The Heritage Foundation
...the National Research Council released a report on the Comprehensive Test Ban Treaty (CTBT). Proponents of the CTBT claim that the report vindicates their, and the Obama Administration's, desire to revive the treaty-which...

August 1, 2012
The Rest of the World: Nukes for No One
Political Fiber
To make his common-sense case even more straightforward, Krauss cites a recent National Academy of Science report on the technical objections to ratifying the treaty. The report found that the American nuclear stockpile could be safely maintained...